Minister Vulin at the "Pasuljanske livade" training ground: We make no compromises when it comes to our combat readiness

Today, the crews of Mi-35 helicopters from the 714th Anti-Armour Helicopter Squadron of the 98th Air Brigade fired at ground targets with anti-armour guided missiles and from a 23 millimetre cannon.

- All training processes are conducted in accordance with our capabilities and recommendations for protecting our members' health, but we do not make any compromises when it comes to our readiness and our training - said the Minister of Defence Aleksandar Vulin, who attended the firing practice.
As he pointed out, today it was evident that our pilots' most modern materiel is operational and fit for combat.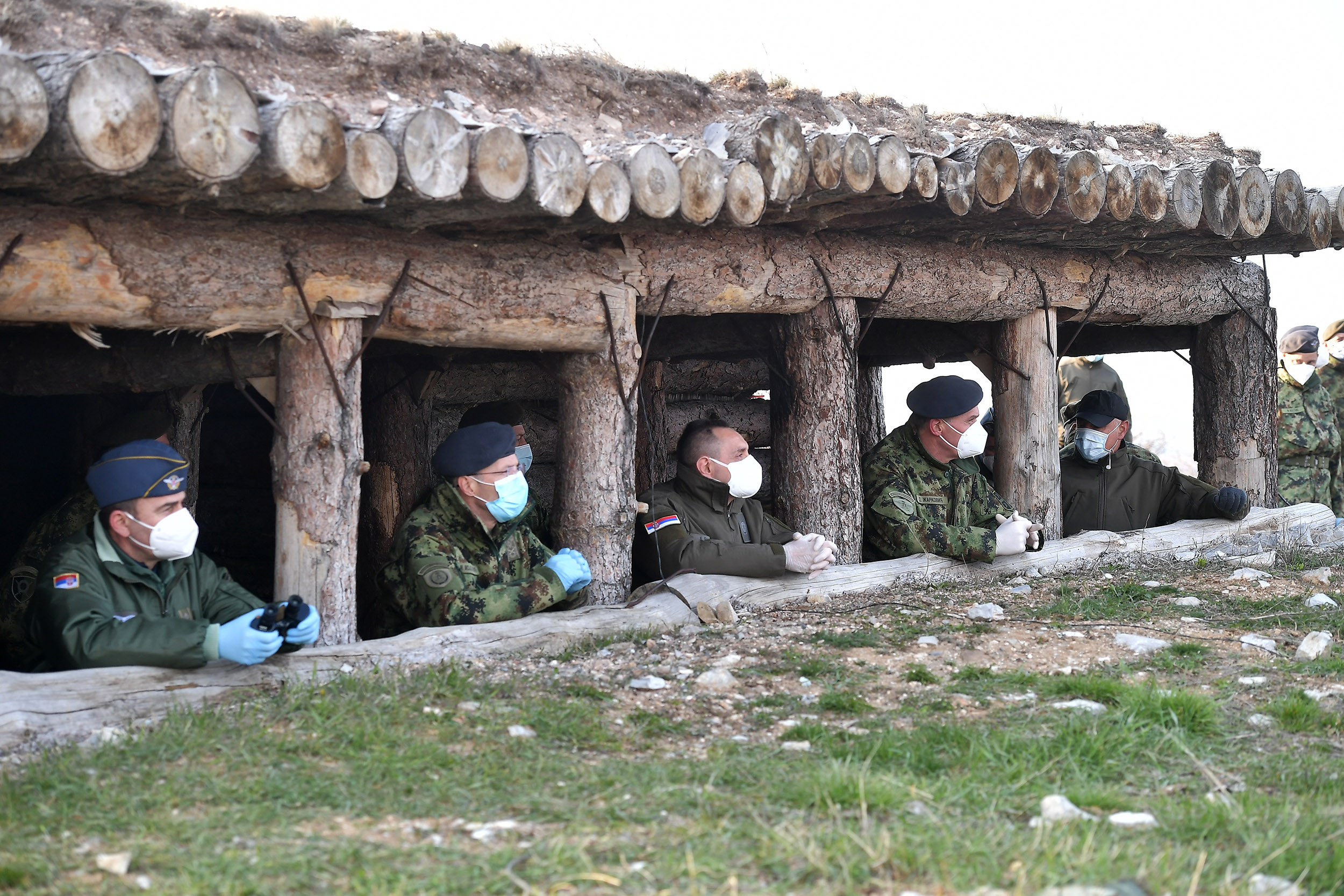 - All members of the Serbian Armed Forces are giving their maximum effort and are able to preserve the sovereignty of our country. All our combat teams and all our materiel is adept and ready to defend our country - said Minister Vulin.

According to the Commander of the 714th Anti-Armour Helicopter Squadron, Lieutenant Colonel Dobrosav Drndarević, Mi-35 crews were trained today in guided missile operations.

- Engaging a target with such a rocket is a beautiful feeling, even in difficult weather conditions as they were today, but it turned out that the rocket meets all our requirements - said Lieutenant Colonel Drndarević, adding that night training is being conducted in parallel with this training.

Today's range firing was attended by the Chief of the General Staff, General Milan Mojsilović, the Assistant Minister for Material Resources, Nenad Miloradović, PhD, the Commander of the Air Force and Air Defence, Major General Duško Žarkovic and the Commander of the 98th Air Brigade, Colonel Zoran Prodanović.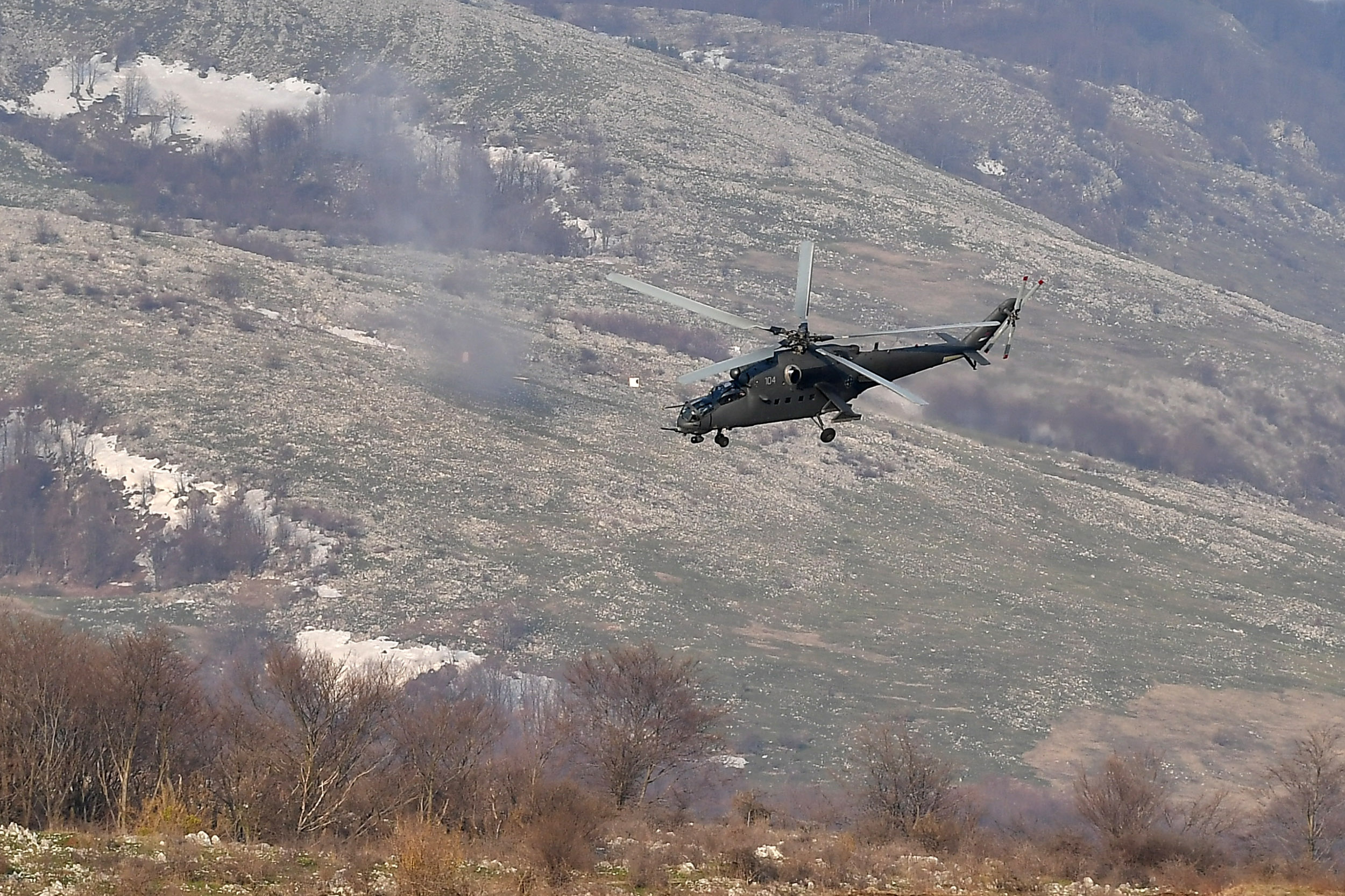 Pilots and technicians of the 714th Anti-Armour Helicopter Squadron are undergoing training these days at "Morava" Airport and the "Pasuljanske livade" military complex. The goal is to test the crews' ability to accomplish combat tasks in all conditions and to improve the level of training for a wide range of tasks. During the training, ground targets are engaged with unguided missiles, rockets and 23 millimetre cannon.

For the purpose of training, members of the AF and AD Engineer Battalion have adapted a part of the "Pasuljanske livade" military complex to enable helicopter landing, take-off and arming at the training ground.

Mi-35 helicopters were introduced into the Serbian Armed Forces towards the end of last year. They are intended to carry out combat operations against ground targets in the context of air fire support to ground forces. They can engage targets in airspace, transport personnel and cargo, carry out reconnaissance and patrol tasks, as well as team landing operations. They have protection against infantry weapons and are equipped with modern navigation devices, digital indicators, electronic indicators and a sighting system.