Delegation of the Embassy of China Attended the Exhibition "Defence 78"

Today, a delegation of the Embassy of the People's Republic of China in Belgrade attended the exhibition of the Ministry of Defence and Serbian Armed Forces "Defence 78" in the Museum of the City of Belgrade.

The delegation consisting of 70 members was led by Deputy Ambassador Tian Yishu, and their host was Head of Department for Tradition, Standards and Veterans in Human Resources Sector Colonel Duško Šljivančanin.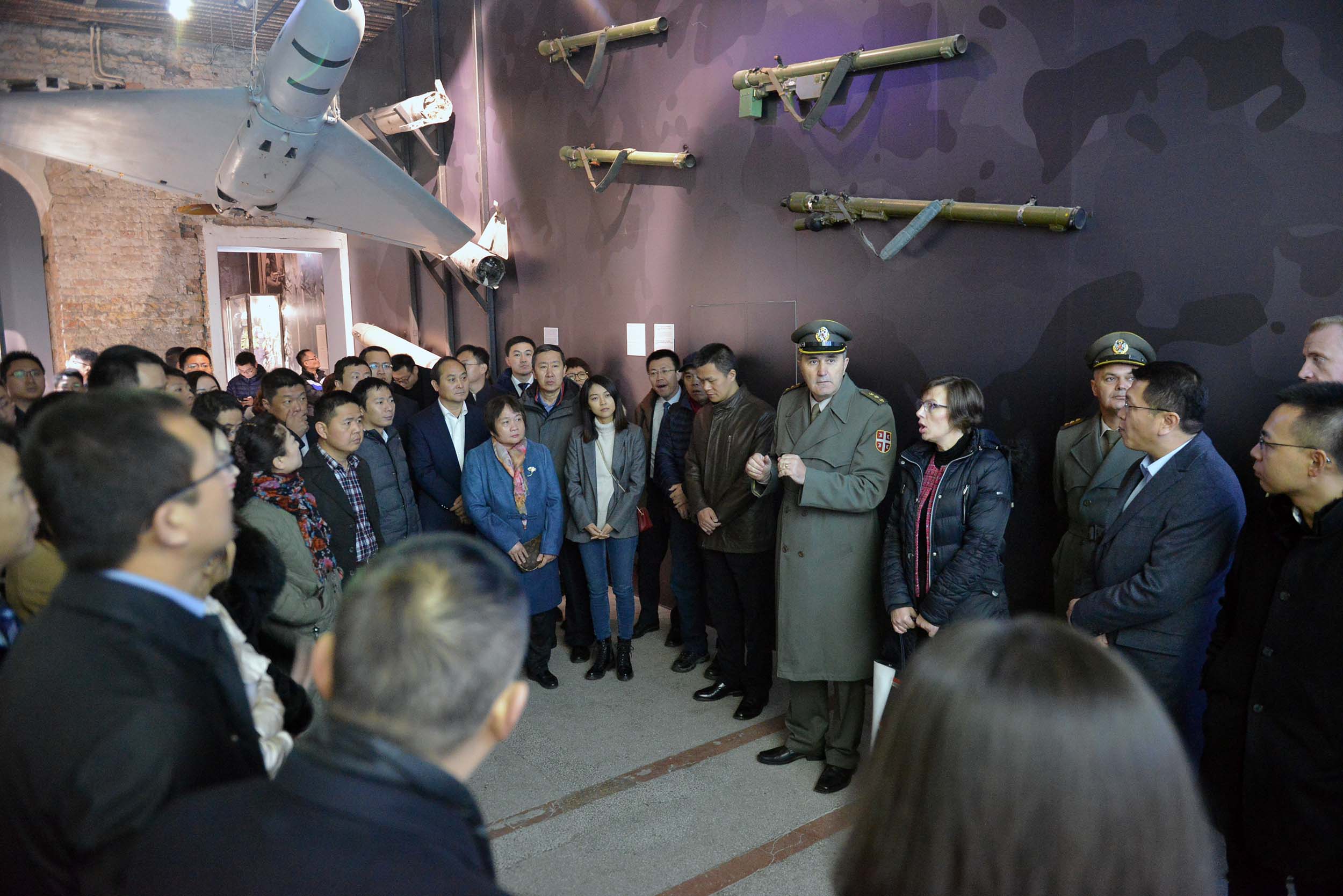 After the tour of the exhibition dedicated to the 20th anniversary of defence of the fatherland against NATO aggression, Deputy Ambassador Tian Yishu signed the Memorial Book and wrote: "We pay great homage to brave Serbian armed forces and Serbian people".

Exhibition "Defence 78" is interactive and with original exhibits, sounds, lights and installations in service of the exhibition, quite lively evokes memories of those who lived through NATO aggression.

The multimedia and interactive exhibition "Defence 78", by the author Dušan Jovović, in a unique way shows heroic defence of the country in the course of 78 days of NATO aggression and it is dedicated to killed members of the armed forces, police and civilians, among whom there were many children.

The exhibition is divided in eight segments, and presented exhibits, including parts of shot down US "invisible" plane F-117A and F-16, personal belongings and photographs of soldiers and policemen, who fought for freedom of their fatherland, are all original.