Ministers of Defence of Serbia and Norway Laid Wreaths at the Monument to Yugoslav Internees

At cemetery Vestre Gravlund cemetery in Oslo, Ministers of defence of the Republic of Serbia and Kingdom of Norway Aleksandar Vulin and Frank Bakke Jensen laid wreaths at the monument erected in honour to more than 3000 Yugoslav partisans who had given their lives during the Second World War in Norway fighting for freedom and independence.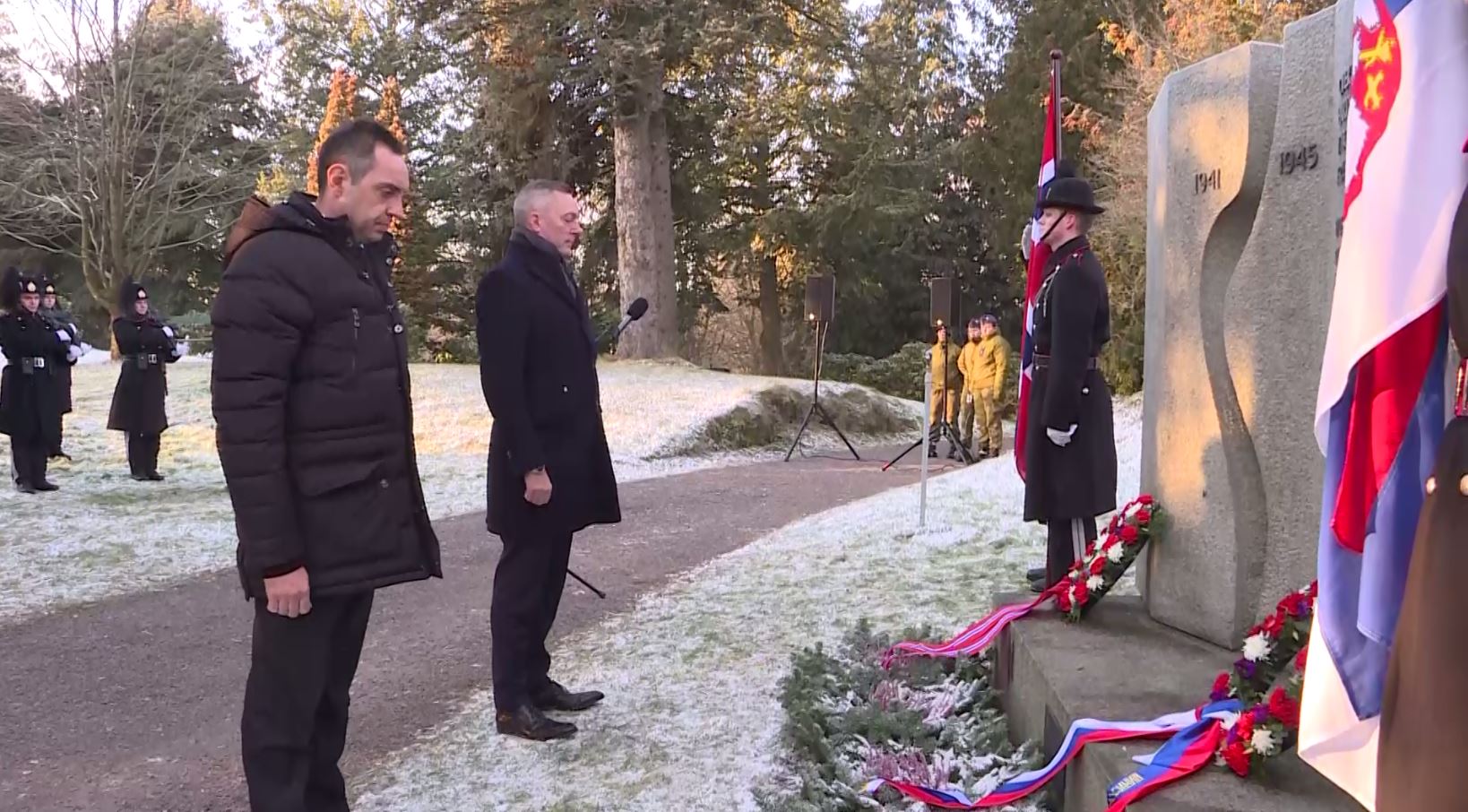 During the Second World War, there were more than 4000 citizens from the territory of former Yugoslavia, predominantly the Serbs, who were interned in prisons and prison camps the in the territory of Norway. Less than one third survived.