Revealing of the Bust of Yevgeny Maksimovich Primakov – a Great Citizen of Russia and Friend of Serbia


Today, in the Russian House in Belgrade, a bust was revealed in honour of former Prime Minister of the Russian Federation Yebgeny Maksimovich Primakov. The ceremony was attended by President of the Republic of Serbia and Supreme Commander of the Serbian Armed Forces Aleksandar Vučić, Minister of Defence Aleksandar Vulin and numerous other guests from the sphere of public life and diplomacy. The bust depicting the Russian diplomat, politician and humanist was revealed by Irina Primakova, the widow of Yevgeny Primakov and author of the artistic work, Andrey Tirtishnikov.

Addressing the present, President Vučić reminded that on that day apart from the celebration of National Unity Day the Russian Federation celebrated another jubilee – 90 years of birth of Yevgeny Primakov, father of modern Russian diplomacy and a great statesman, who according to the President "by his unique, conscientious dedicated and far-seeing discharging of high duties, has indelibly written his name not only in the Russian but world history as well and left a permanent mark".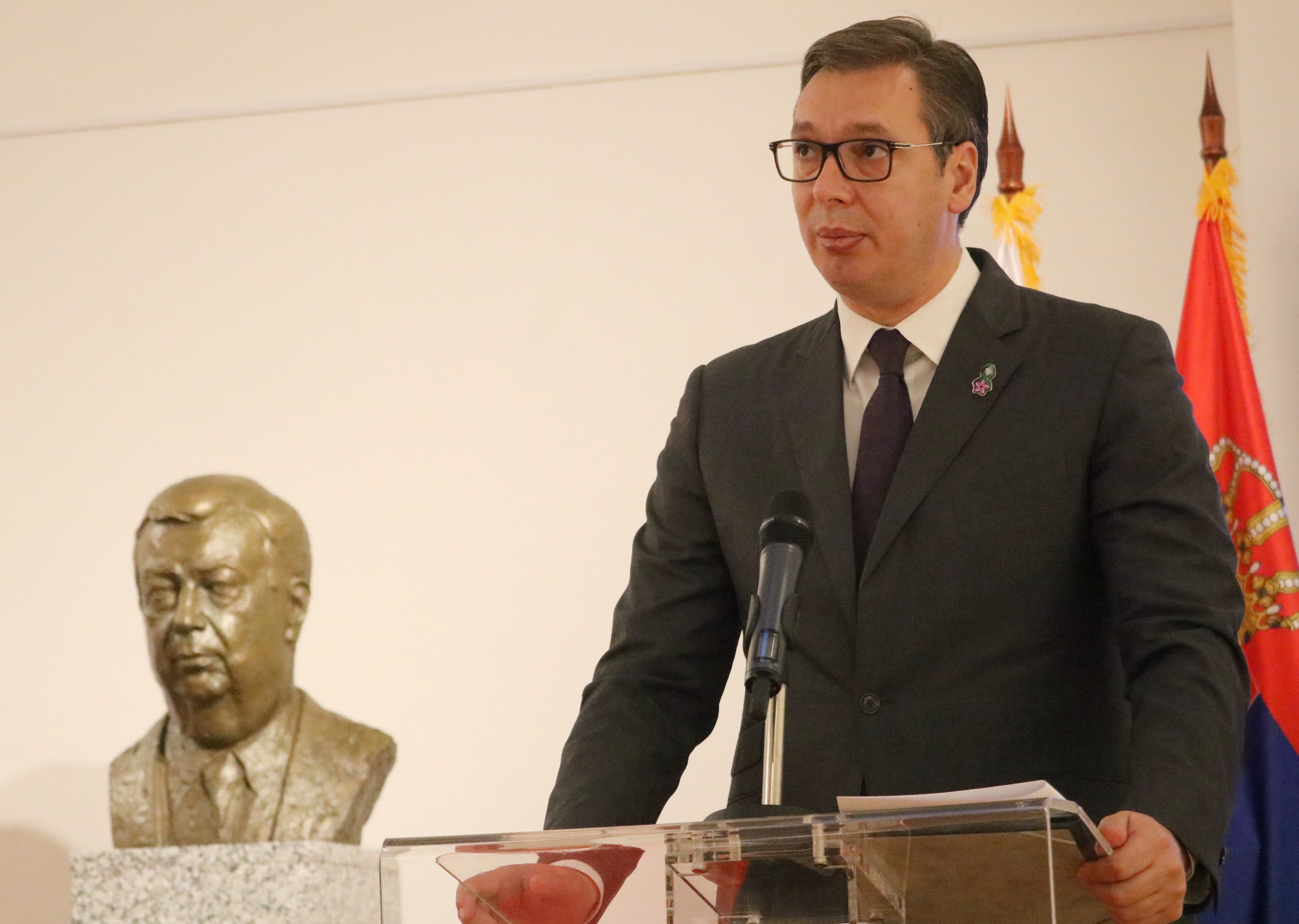 President Vučić described Primakov as a striking person, of unfailing strength of spirit and eternal love for Russian fatherland, owing to which he would be remember with great reverence not only where he had lived and worked but far beyond borders of Russia.

- His famous demarche of 1999, after he had learnt about the beginning of bombardment of the FR Yugoslavia and beginning of aggression against a sovereign country, better known as "U-turn over the Atlantic" meant a lot for Serbia. It seems to me that, though we were not saved then, today we see how far-reaching his policy was, and serious and responsible. That action meant a complete U-turn in the foreign policy of Russia, which implies a concept of a multipolar world, founded on preservation of national interests, pragmatism and versatility – President Vučić said, adding that foreign policy priority set by Yevgeny Primakov reflected in the activities of present leadership of the Russian Federation, which enabled the country to maintain its political stability, despite numerous pressures from abroad.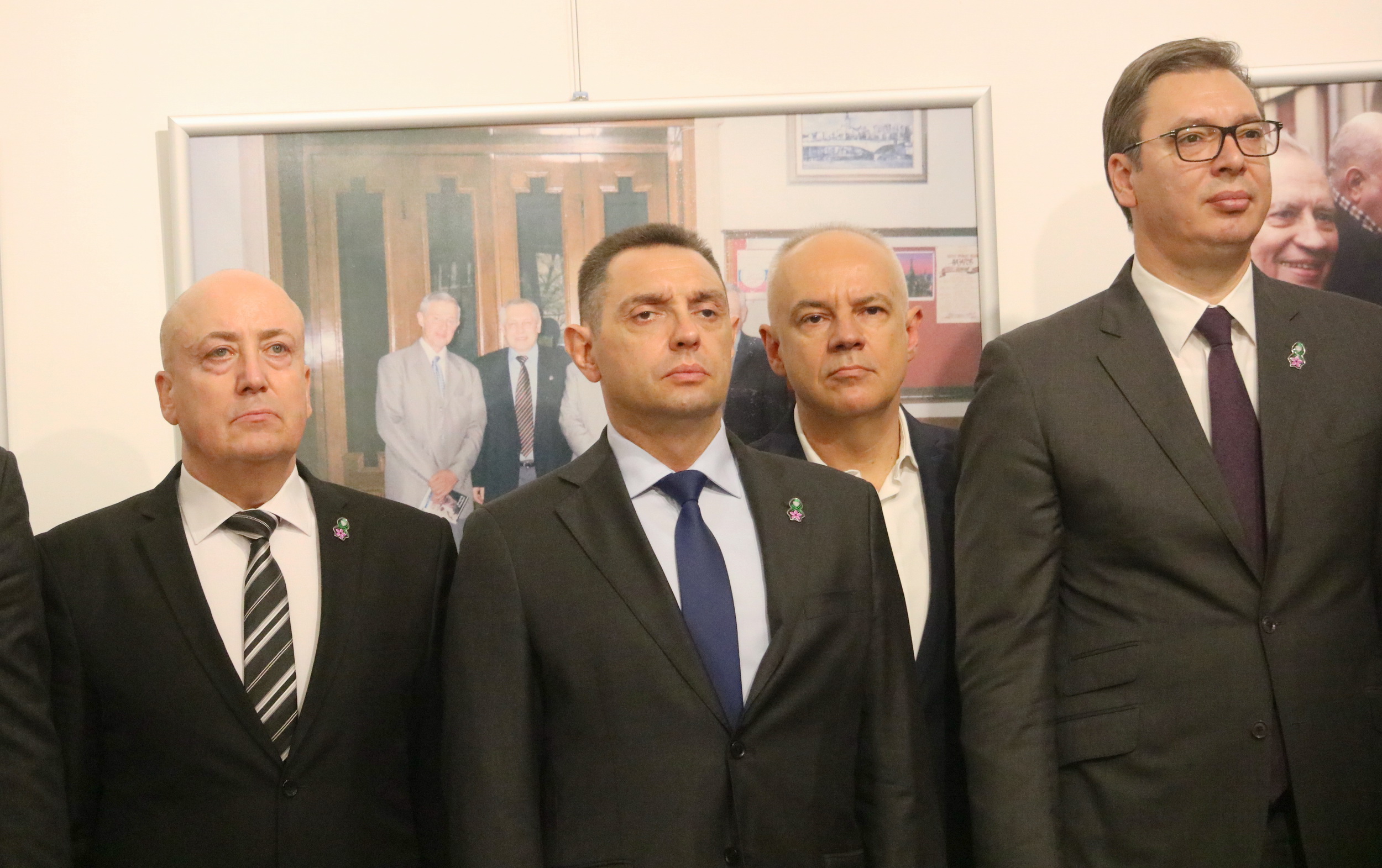 In times when Primakov fought for the interests of his country, there were few of those who wished to see it – President Vučić reminds and ads that at that moment Serbia felt the importance of his struggle for equality, justice and fairness, and that Primakov was a friend of our country; a true friend like a friend is expected to be – proven, unwavering, standing next to you in the most difficult moments. Saying that he was confident that the deeds of Yevgeny Primakov would serve as a road sign to the future generations, President Vučić said that Primakov would live eternally, because he would be remembered in our country forever.

Ambassador of the Russian Federation in Belgrade, Alexander Bocan-Harchenko spoke in the Serbian language because of his great personal and Primakov's respect for Serbia and Serbian people, at the ceremony of revealing of the bust. He underlined that he had been lucky enough to work at the time in the Ministry of Foreign Affairs of the Russian Federation under leadership of Primakov "a great citizen of Russia" as he was named by President of the Russian Federation Vladimir Putin.

- Entire work of Yevgeny Maksimovich was imbued by protection and care for national interest – Ambassador Bocan-Harchenko recalls and ads that he still remembers all instructions imbued with care for cooperation with Serbia and care for the presence, authority and strength of Russia in the Balkans. He instances the efforts of Primakov to organise a Ministerial Conference for implementation of Dayton Treaty and Primakov's contribution to development of the United Nations Security Council Resolution 1244 for the resolution of crisis in Kosovo and Metohija in international legal framework. Ambassador Bocan-Harchenko estimated the revealing of the bust of Primakov in the Russian House in Belgrade as a symbolic gesture since Primakov loved Serbia and Serbian people.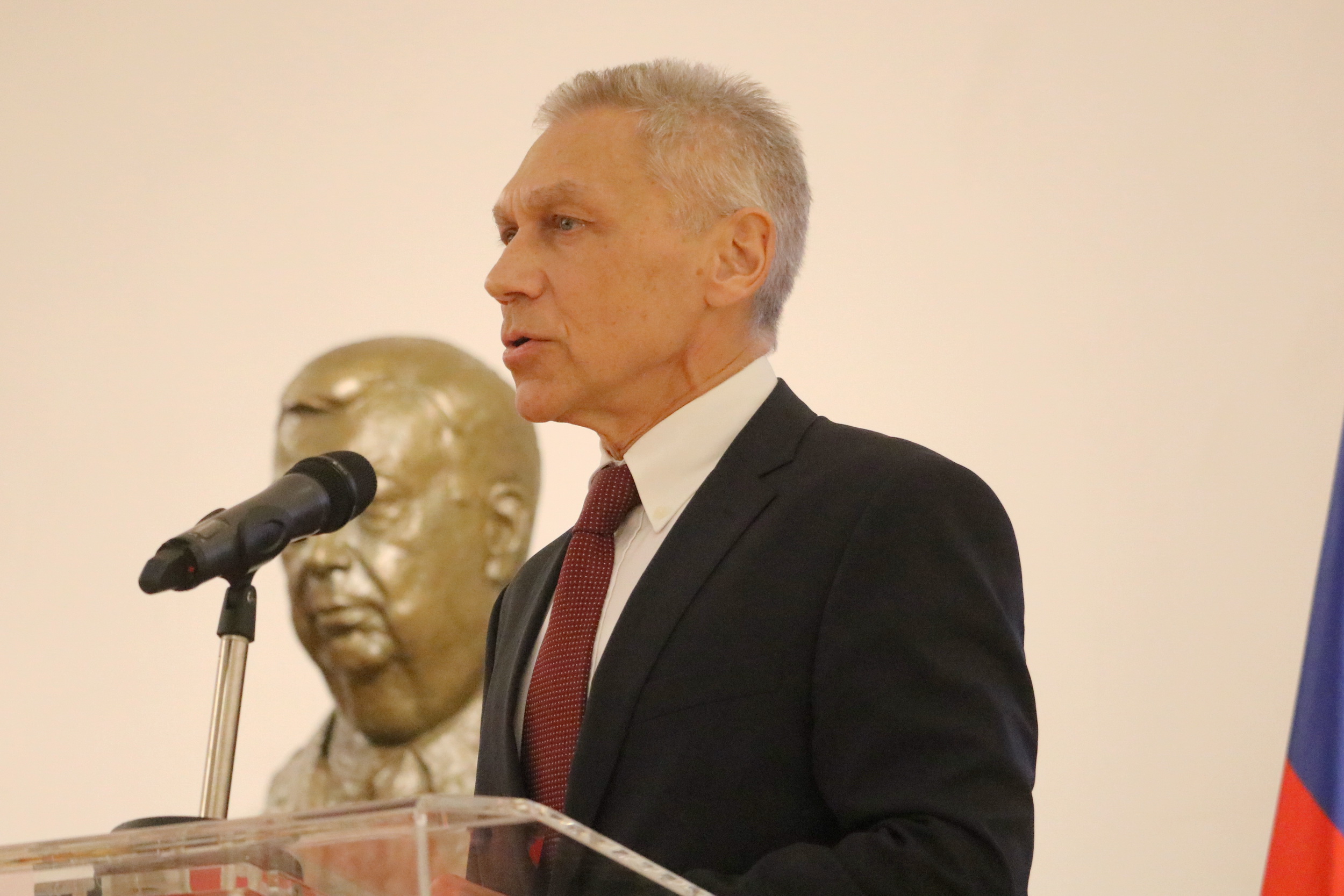 Former President of Government of the Russian Federation Sergey Vadimovich Stepashin and close friend of Yevgeny Primakov, said that Primakov was undoubtedly even today one of the most popular and most revered people in Russia, a scientist, diplomat and a man unchanged by the power. He underlined that in 1999, Primakov, while he had been a Prime Minister, saved the Russian Federation from economic disaster, and that in 1996 he had changed the direction of foreign policy movement of Russia, setting a new course which was pursued even in the present.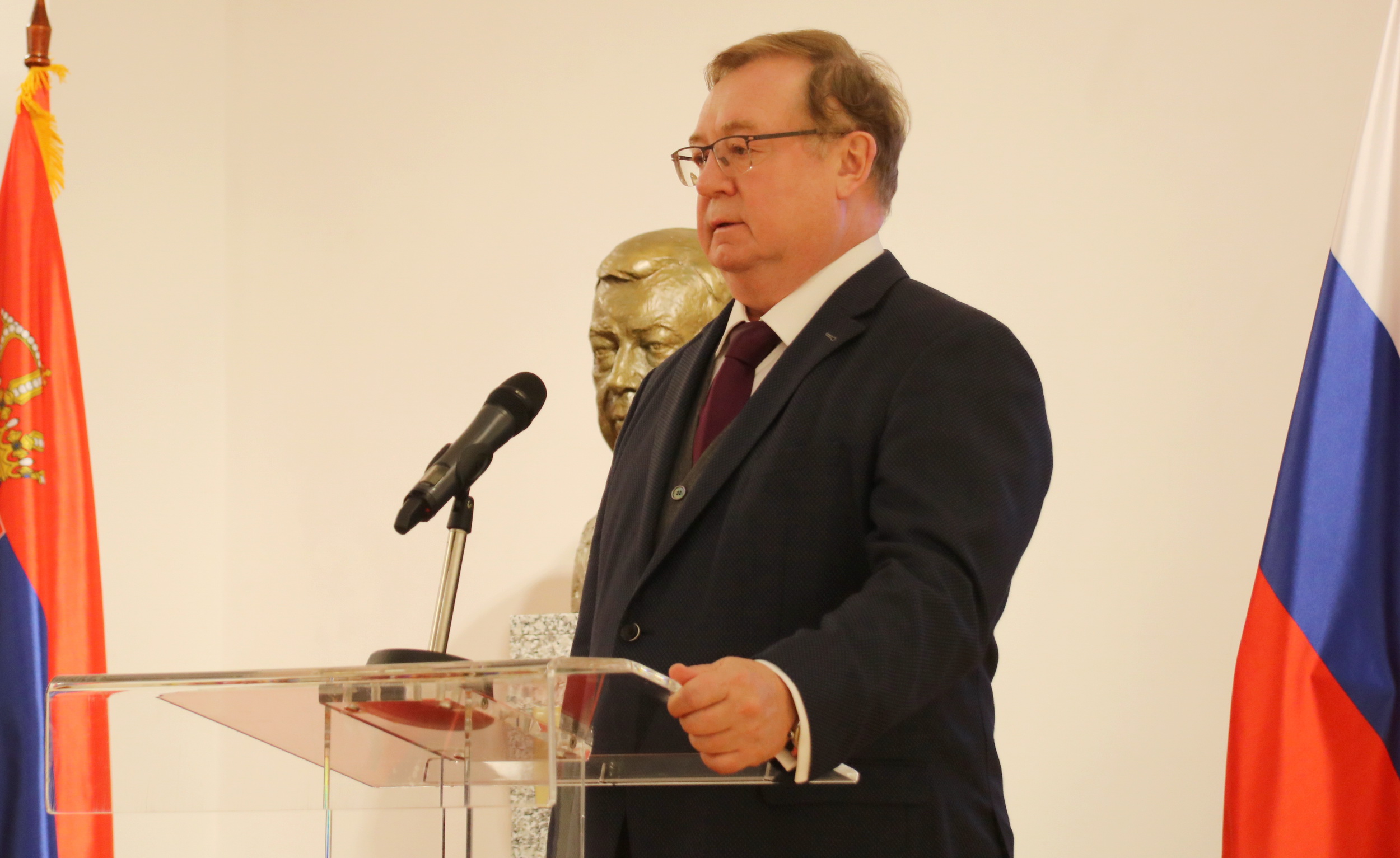 Stepashing pointed out that it was a holiday of diplomacy and he expressed his satisfaction with the bust being revealed in the heart of Belgrade, on National Unity Day, which as a celebration of unity and concord; spoke in fact about the relations between Serbia and Russia.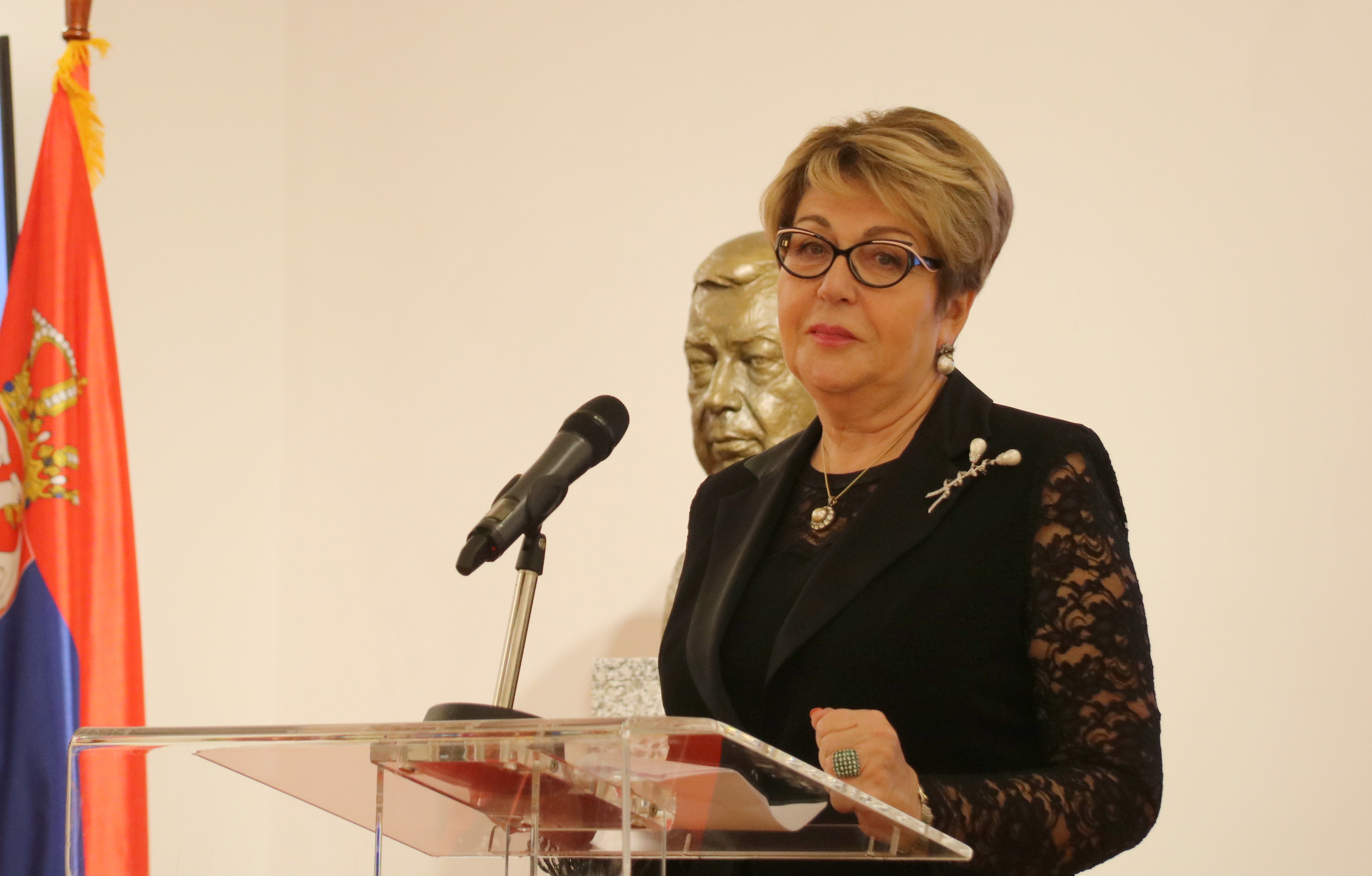 Head of Federal agency for the commonwealth of independent states affairs, compatriots living abroad, and international humanitarian cooperation, Eleonora Valentinovna Mitrofanova underscored that revealing of the bust in honour to Yevgeny Primakov was also a symbolic gesture because of marking 20 years of NATO aggression against FR Yugoslavia. It is impossible not to remember that Primakov, when he learnt in a plane that NATO started the aggression against the FR Yugoslavia, decided to cancel his visit to the USA and above the Atlantic Ocean ordered that his plane be redirected and returned to Moscow, Mitrofanova reminds and sends message that his gesture in fact spoke how much he supported the FR Yugoslavia and how much he opposed that horrible act – the bombardment of one sovereign country. In reference to bust revealing, Mitrofanova said that it was an expression of gratitude and respect for a great man that Primakov was.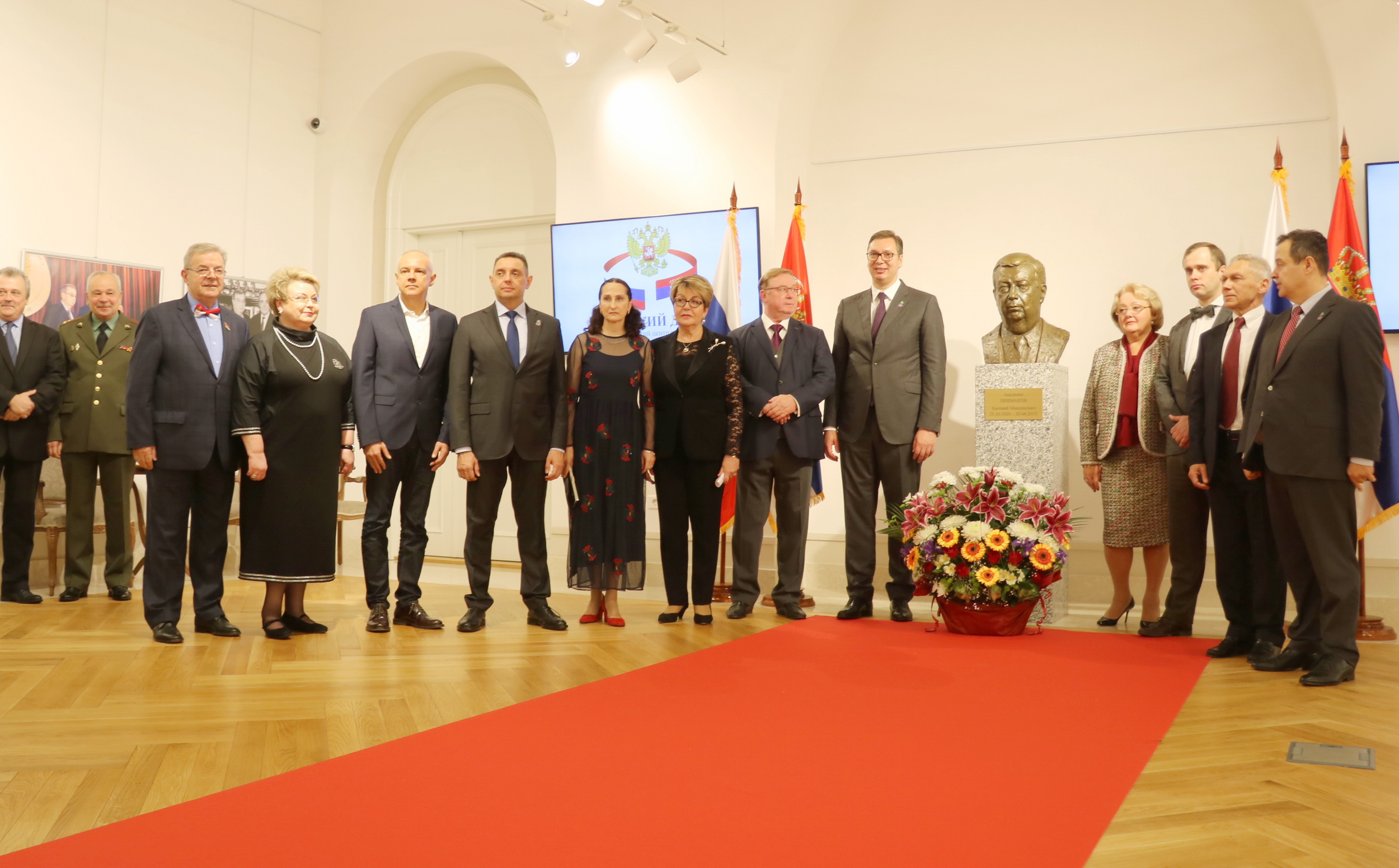 Solemnity to today's official bust revealing ceremony in honour of Yevgeny Maksimovich Primakov was given by the Ceremonial Orchestra of the Guard of the Serbian Armed Forces by performance of national anthems of the Republic of Serbia and the Russian Federation.