Meeting with the KFOR Commander in Belgrade
Chief of the General Staff of the Serbian Armed Forces, General Milan Mojsilović, met with KFOR Commander, Major General Lorenzo D'Addario in Belgrade today.
At the meeting, the current security situation in Kosovo and Metohija and the activities undertaken to monitor the situation on the ground and to preserve and promote peace and security in the southern Serbian province were discussed.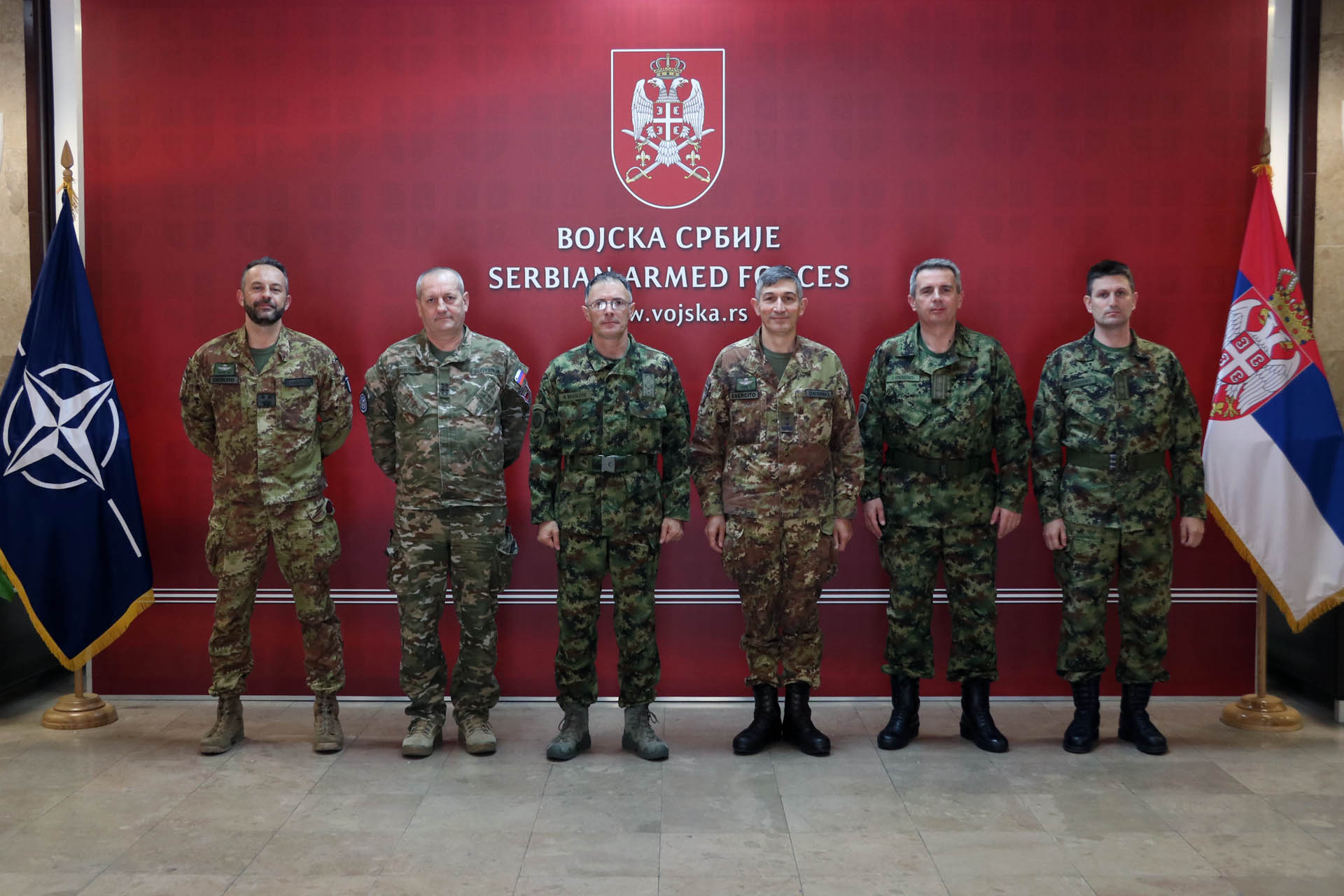 General Mojsilović reminded that the Military Technical Agreement and other agreements signed with KFOR were not recognized by other parties, except for the security forces of the Republic of Serbia and KFOR. KFOR is expected to create conditions for the security of all citizens in the Autonomous Province of Kosovo and Metohija, and especially the non-Albanian population in the North.
The meeting between Chief of the General Staff of the Serbian Armed Forces and Major General, Lorenzo D'Addario, had a farewell character, having in mind that this month, General D'Addario's mandate as the head of international forces in Kosovo and Metohija will come to an end.