President Vučić: Progress in defence cooperation with Turkey

A range of bilateral agreements was signed in the Palace of Serbia in the framework of the visit from Turkish President to Serbia. Agreement on defence cooperation was signed by Serbian Minister of Defence Aleksandar Vulin and his Turkish counterpart Hulusi Akar. Official exchange of the Agreement was held before the beginning of addresses of Serbian and Turkish presidents.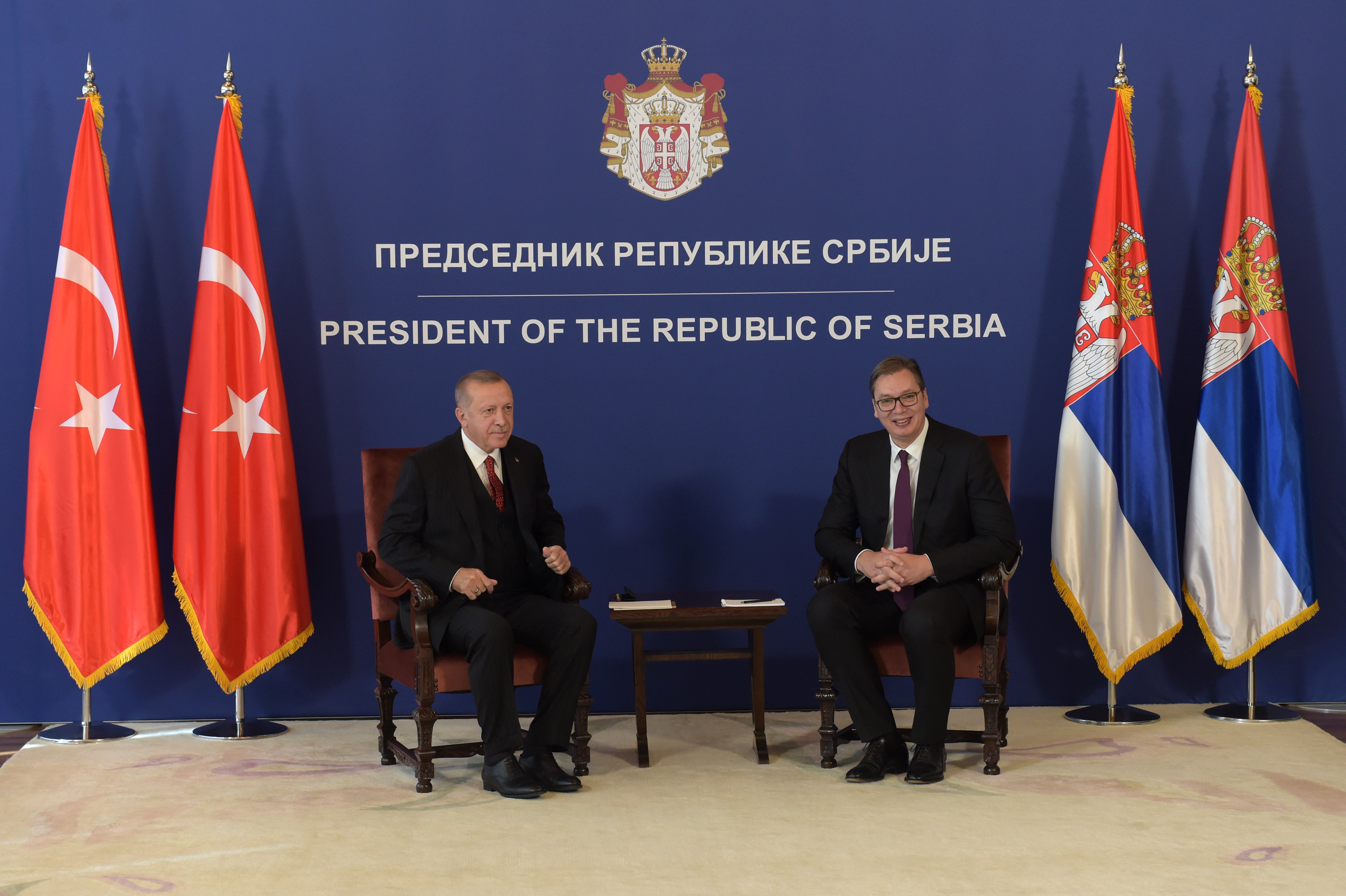 In his address that followed the official meeting with Turkish colleague, President Vučić underlined that the results of cooperation between Serbia and Turkey were such that every arrival of President Erdoğan additionally encouraged its development and enhancement.

- Today, after the talks of our experts, I spoke with President Erdoğan about defence cooperation for the first time. I expect great progress in the framework of the Agreement which was signed today and great progress in the sphere of defence. Our experts expressed their interest in purchasing certain weapons, equipment and arms from Turkey, and we have concurrently expressed our wish to participate in processes of technology transfer and establishment of joint defence industry companies, which we are not only entitled to, as two sovereign and independent countries, but there are huge opportunities here that would be beneficial for both countries in terms of economic benefit, and I would say more importantly, in terms of raising our defence capacities - President Vučić stressed adding that he also expected progress in all other areas.


Speaking about cooperation with Turkey, President Vučić highlighted that the first economic flats were being built in cooperation with the Turks, for the members of the military and police in Niš and Vranje, stressing that they were expected to be completed within the deadline stipulated in the contract.

President Erdoğan pointed out that very fruitful talks were held on that day, adding that the efforts of President Vučić had had tremendous influence on those fruitful talks.

He underlined that nine agreements had been signed that day which all confirmed how fruitful the meeting of our High Level Cooperation Council had been. According to him, such efficiency and such results were achieved by the ministers of both countries, announcing strategic meetings once a year, alternately in Serbia and Turkey.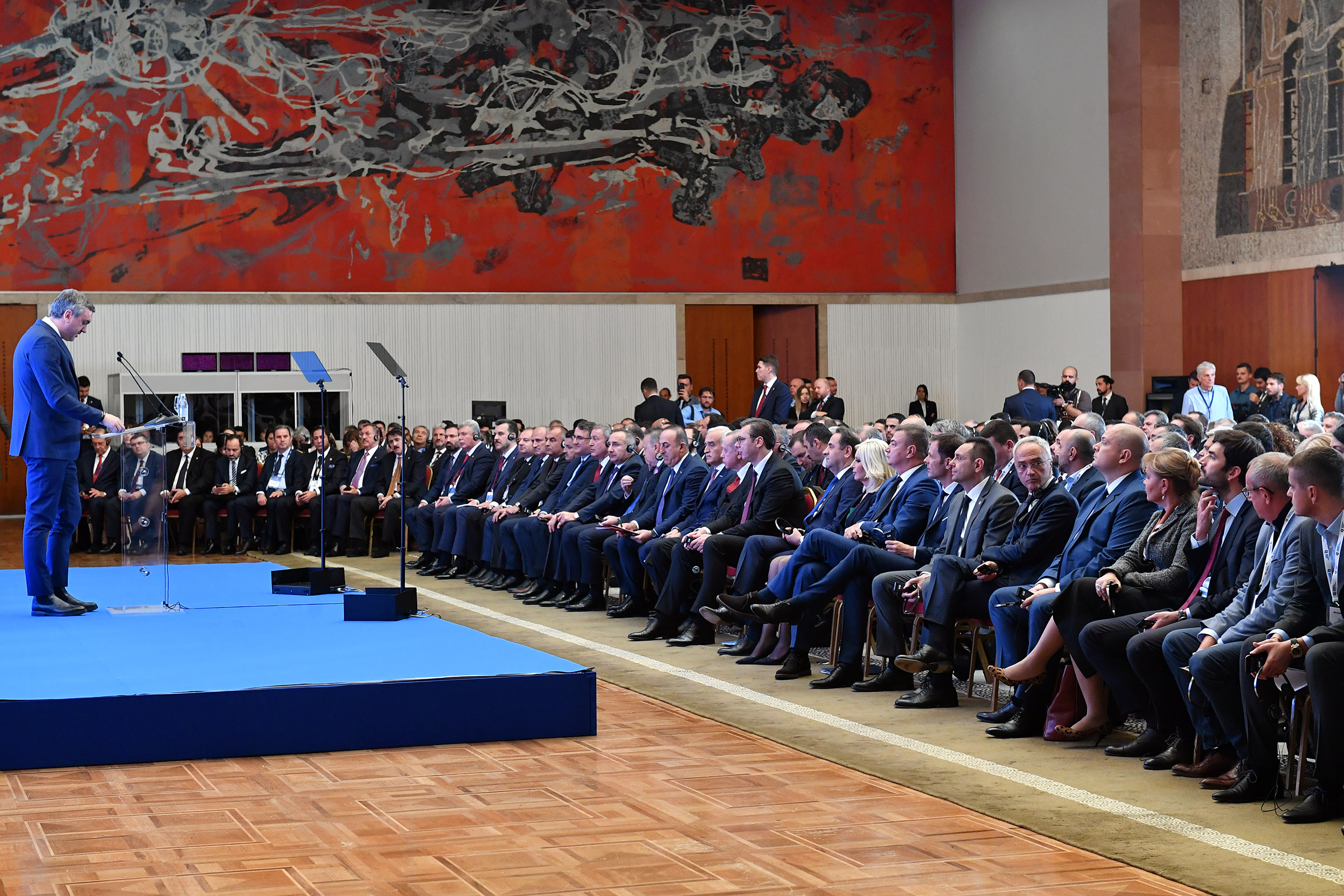 Minister of Defence Aleksandar Vulin attended a session of the High Level Council for Cooperation between Serbia and Turkey led by the two presidents, and he also attended Serbian-Turkish business forum.

Official arrival of the Turkish president was organised in front of the Palace of Serbia with all state and military honours, and it was attended by Minister of Defence Aleksandar Vulin. Along with ceremonial guard of honour of the Serbian Armed Forces Guard, honorary volleys and ceremonial band of the Guard which played state anthems of the two countries in front of the Palace of Serbia, three MiG-29 planes of the Air Force and Air Defence of the Serbian Armed Forces escorted the plane in which the Turkish president arrived, from the moment of entrance in the air space of our country to the Serbian capital.

Presidents Vučić and Erdoğan toured an exhibition "Serbia and Turkey in documents of the Ottoman Archives and Archives of Serbia", and joint edition of stamps to mark 140 years since establishment of diplomatic relations between the Republic of Serbia and the Republic of Turkey was also presented.