Meeting of Ministers of Defence of Serbia and Turkey


Minister of Defence of the Republic of Serbia Aleksandar Vulin met the Minister of Defence of the Republic of Turkey Hulusi Akar, in the framework of the visit from the President of the Republic of Turkey Recep Tayyip Erdoğan to our country.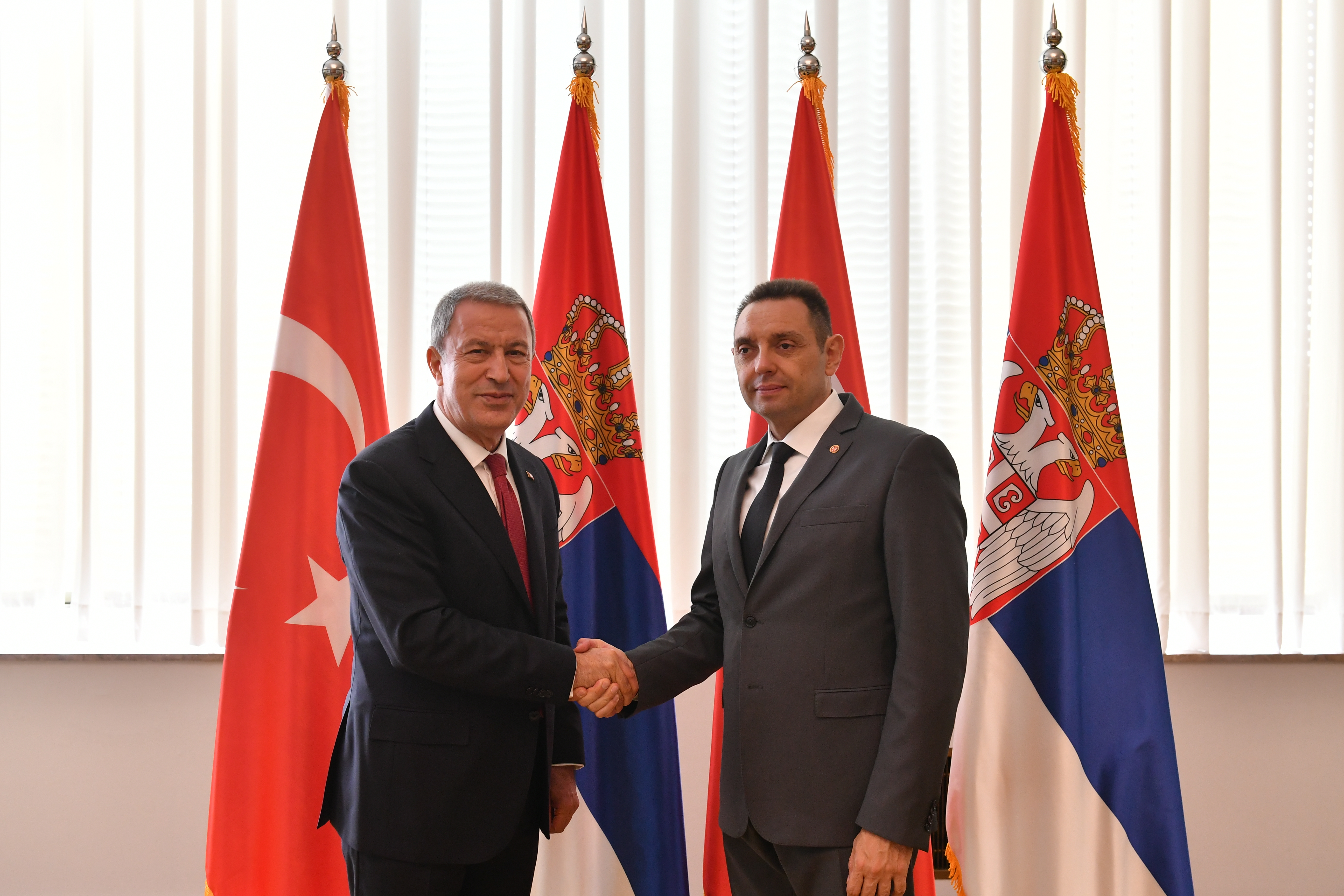 It was established at the meeting that the Agreement on cooperation in the field of defence, which the two ministers had signed earlier during the day, created a legal framework for the advancement of defence cooperation.

Apart from defence cooperation, ministers Vulin and Akar discussed military technical cooperation as well, and common experiences during the migration crisis.

The talks were attended by Assistant Minister for Defence Policy Milan Ranković, MSc and Assistant Minster for Material Resources Nenad Miloradović, PhD.