Serbian and Armenian presidents lay wreaths at the monument of gratitude of the Armenian people

President of the Republic of Serbia and commander-in-chief of the Serbian Armed Forces, Aleksandar Vučić, and president of the Republic of Armenia Armen Sarkissian laid wreaths today at the Armenian khachkar – a monument of gratitude of the Armenian people and commemoration of seven members of the Air Force and Air Defence who died on 12th December 1988 while transporting humanitarian aid to earthquake-stricken Armenia.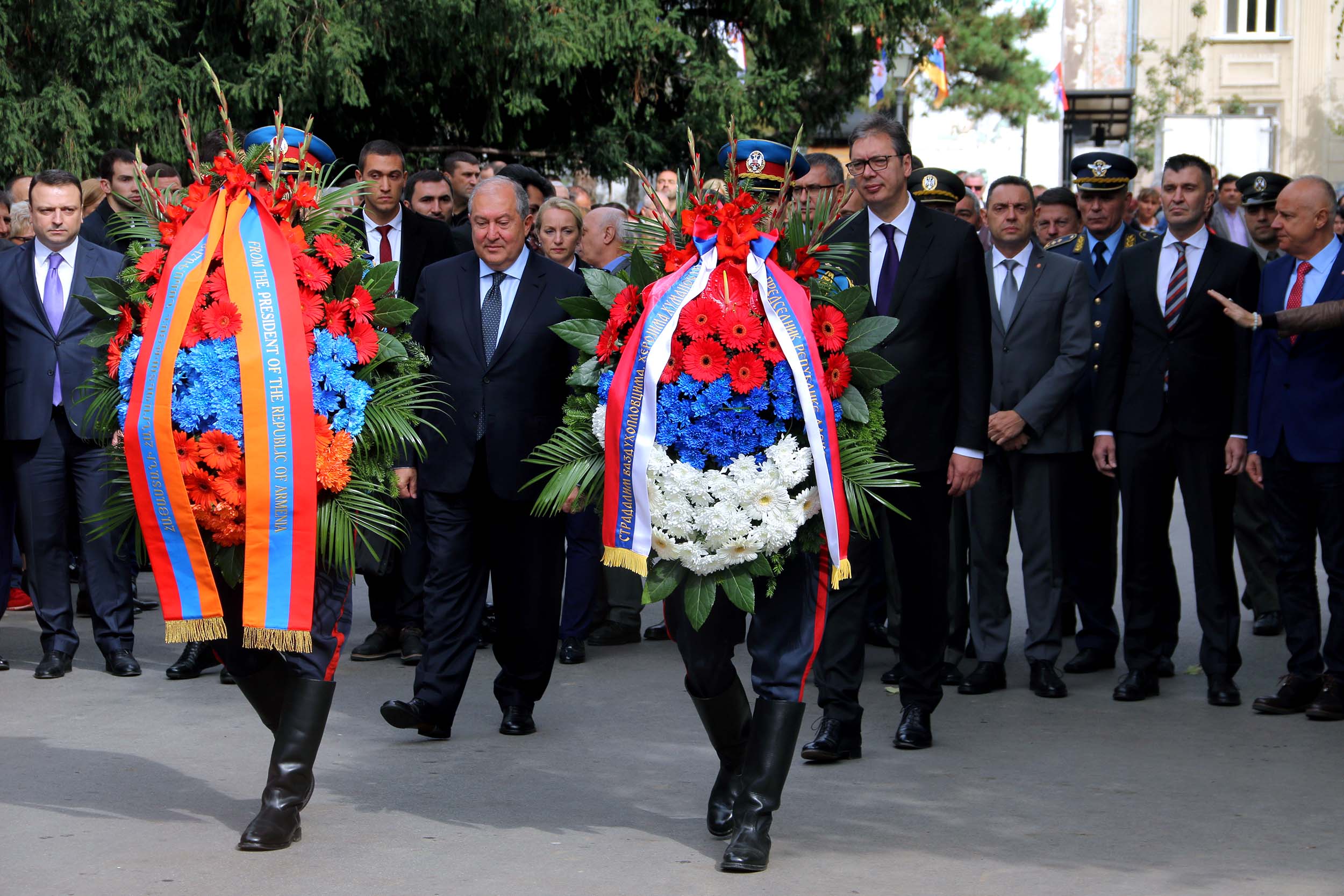 The wreath-laying ceremony in Zemun was also attended by minister of defence Aleksandar Vulin, chief of General Staff of the Serbian Armed Forces, General Milan Mojsilović, commander of the Air Force and Air Defence, Major General Duško Žarković, members of the AF&AD, as well as family members of the injured pilots.

After paying tribute and laying wreaths, Presidents Vučić and Sarkissian spoke with the families and relatives of the fallen pilots, who tragically perished in a noble mission to assist the Armenian people.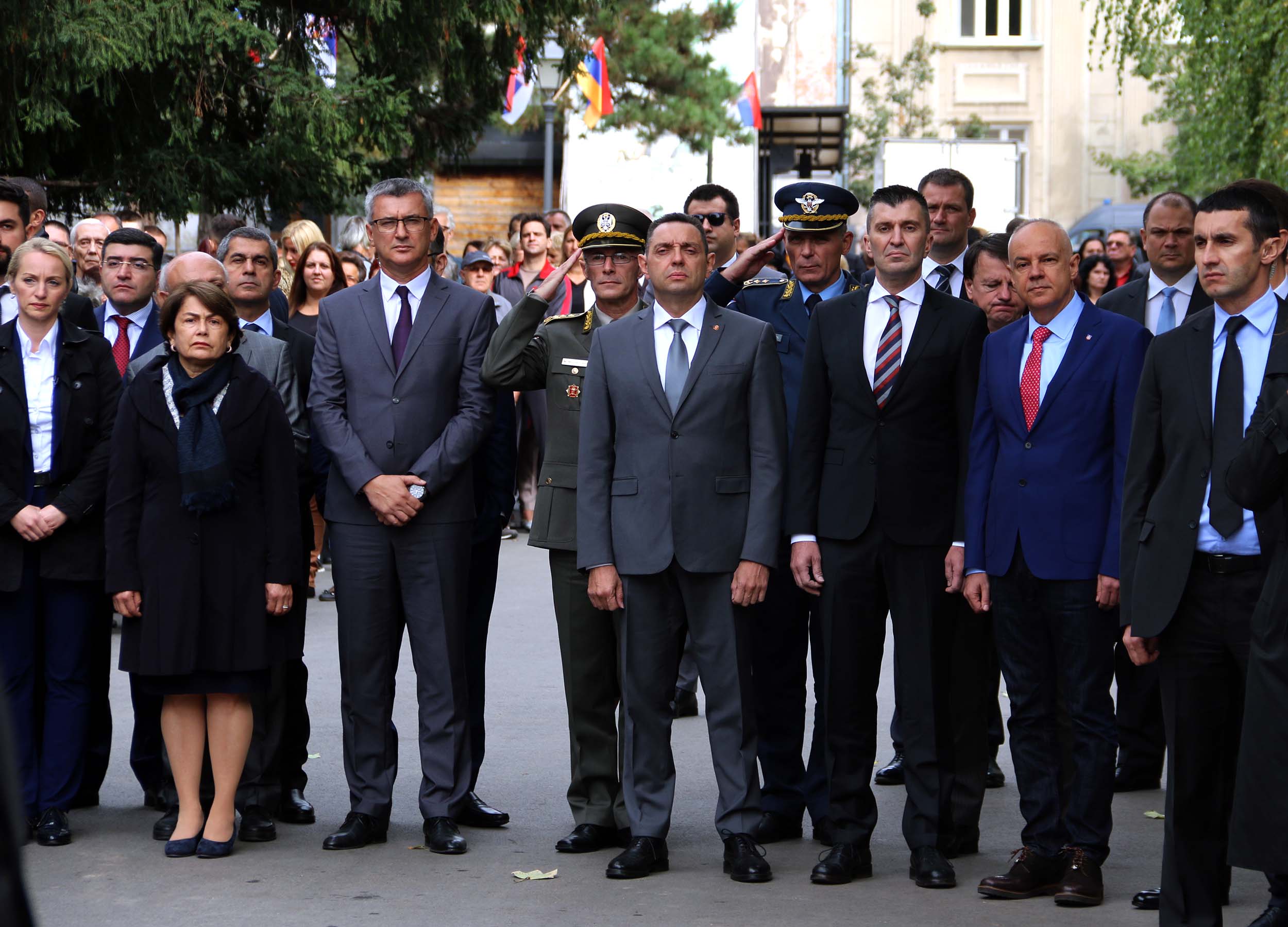 The seven-man crew of AN-12 was killed on 12th December 1988, when the plane fell near Yerevan, delivering humanitarian aid to the population threatened by the catastrophic earthquake that hit Armenia. Lieutenant colonels Predrag Marinković and Milan Mičić, majors Vladimir Erčić and Milenko Simić and command chief master sergeants Milisav Petrović, Boriša Mosurović and Jovan Zisov were killed on that occasion.

As a token of appreciation for the assistance and in memory of the injured crew, the Armenian people donated, in 1993, a khachkar to Belgrade – a cross in stone – a recognisable sign of Armenian culture. The memorial cross erected in Zemun Park is a place of remembrance for the killed members of AF&AD.

The delegation from the Ministry of Defence and the Serbian Armed Forces, led by Brigadier General Zeljko Bilić, participated in a commemoration ceremony held in the Republic of Armenia in 2018, when they marked the 30th anniversary of the death of the pilots.