Rector of the University of Defense at the annual CEFME Conference


A delegation of the University of Defense, headed by the Rector of the University, Lieutenant-General Goran Radovanović, is participating in the Central European Forum on Military Education (CEFME 2019), taking place in Tartu, Estoniathis year, from 2-4 October.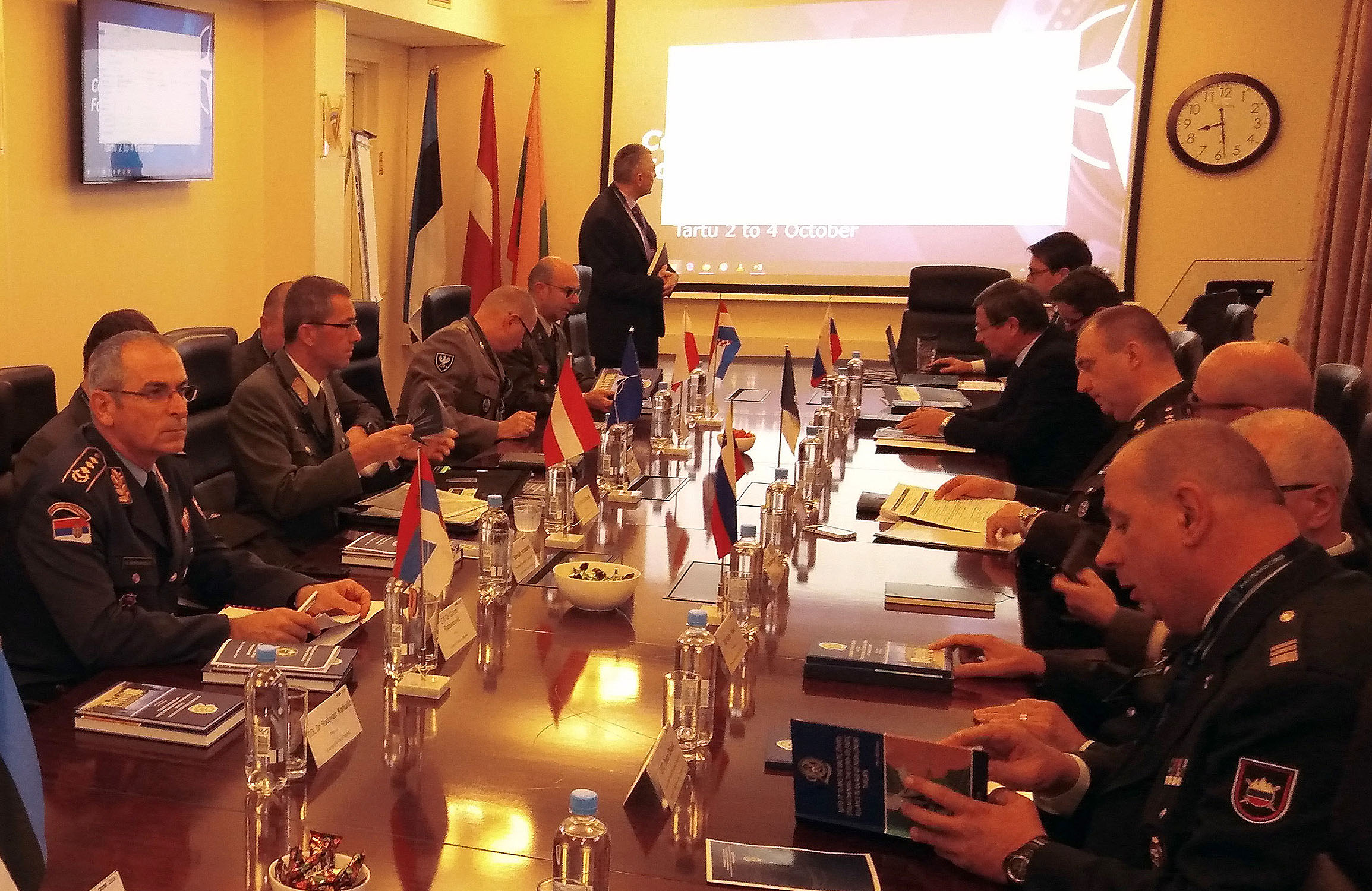 Today's schedule of the Forum included presentation of the results of the University of Defense of the Ministry of Defense of Serbia over the previous period.

The 2020 Conference on Military Education will take place in Serbia,signifying another contribution to enhancing the co-operation of military educational institutions, especially with regards to the implementation of joint research projects, exchange of teaching staff, as well as other joint activities of CEFME members.