State Secretary Živković meets Ambassador of IR Mauritania


State secretary at the Ministry of Defence Aleksandar Živković has met today with ambassador of the Islamic Republic of Mauritania in the Republic of Serbia, Dr Hamed Sidi Mohamed.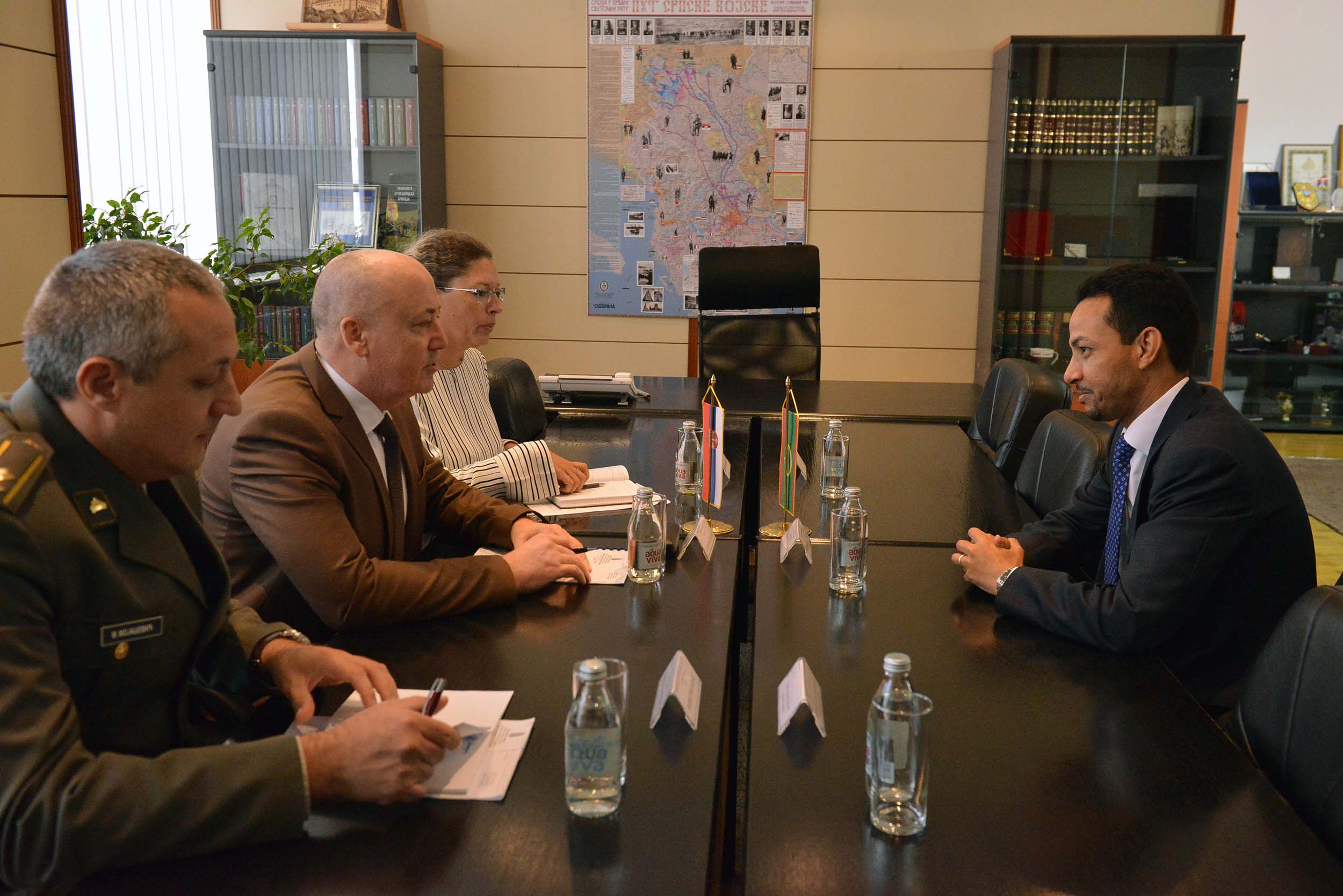 During today's meeting, the possibility of establishing cooperation in the field of defence was pointed out.

The interlocutors agree that it is important to establish and develop cooperation in those areas of common interest, having regard to the potential of the two countries.