Second "Serbian Armed Forces' Cup – Karađorđevo 2019"

The second "Serbian Armed Forces Cup - Karađorđevo 2019" will be held between 27 and 29 September at the "Karađorđevo" Military Horses Farm, near Bačka Palanka. All equestrian sports fans will have the opportunity to enjoy four galloping, four canter races, a stallion exhibit and a rich cultural program.

The first day of the event, Friday 27 September from 5 pm, is reserved for the official opening of the Cup, presentation of the Karađorđevo Military Horses Farm and its history and cultural and diverting program.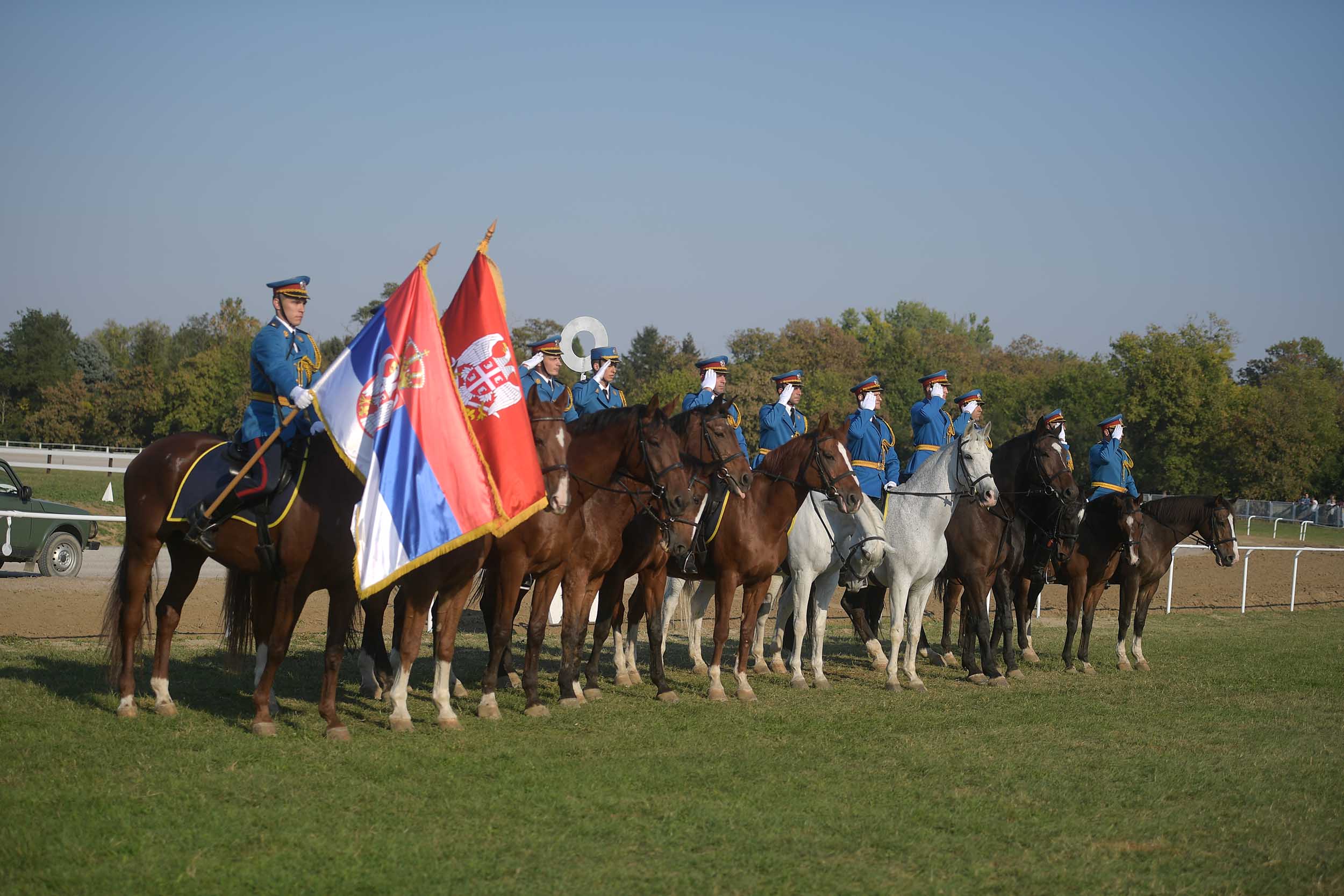 During the second day, from 11:30 am, visitors can look forward to the opening of a revue horse carriage competition, exhibit of pure blood stallions of the Lipizzan breed and the selection of the "most beautiful" among them.

The third race day, Sunday 29 September from 12 o'clock, will be marked by four canters and four gallop races.

The central event, namely, the main race, is the gallop race for the "Serbian Armed Forces Cup – Karađorđevo 2019" – the "Serbian Equestrian Division" race. The second Serbian Armed Forces Cup in Karađorđevo will bring together 35 gallopers and 34 canters.

We invite citizens and media representatives to attend these events. Admission is free of charge.