President Vučić meets Chairman of the NATO Military Committee


President of the Republic of Serbia and Commander-in-Chief of the Serbian Armed Forces, Aleksandar Vučić, has met today with Chairman of the NATO Military Committee, Air Marshal Stuart Pitch, and expressed satisfaction with the mutual trust that has been built and good cooperation with NATO which is being developed while respecting Serbia's military neutrality.

Today's meeting was also attended by Minister of Defence Aleksandar Vulin and Chief of General Staff of the Serbian Armed Forces, General Milan Mojsilović.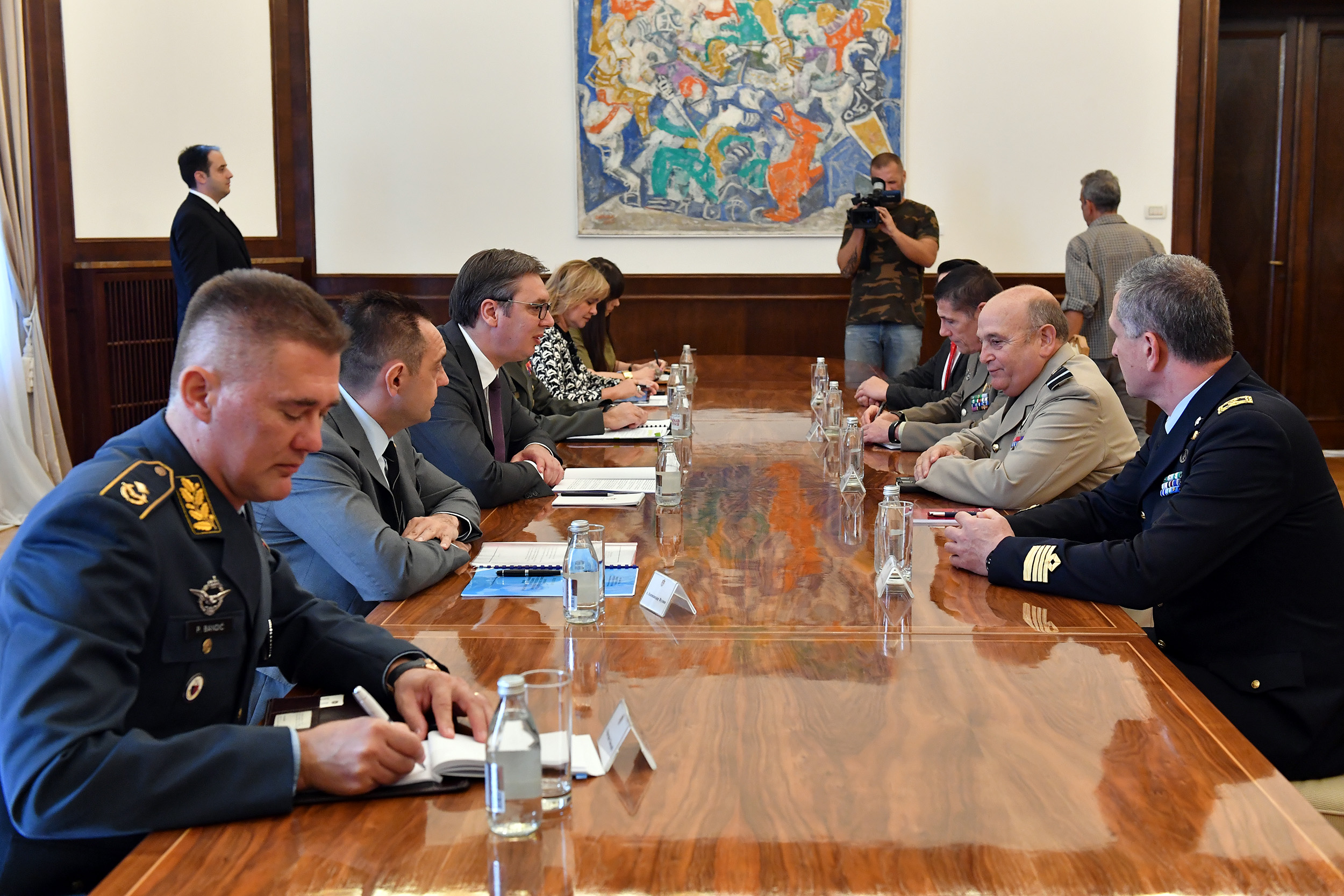 President Vučić stressed the importance of harmonising the new cycle of the Individual Partnership Action Plan and emphasised, that through joint activities with NATO, the Serbian Armed Forces strengthens its interoperability.

President Vučić said that the presence of KFOR in Kosovo and Metohija is a guarantee of security and that these forces are also responsible for crisis response. For that reason, he once again spoke in favour of maintaining regular communication between the Serbian Armed Forces and KFOR and emphasised the need for establishing quick contact in the event of security threats in northern Kosovo and Metohija. He reiterated that Serbia continues to strive towards a lasting and sustainable compromise in the dialogue with Pristina, because the policy it pursues is a policy of peace, cooperation and stability in the region, as the basis of economic and any other progress.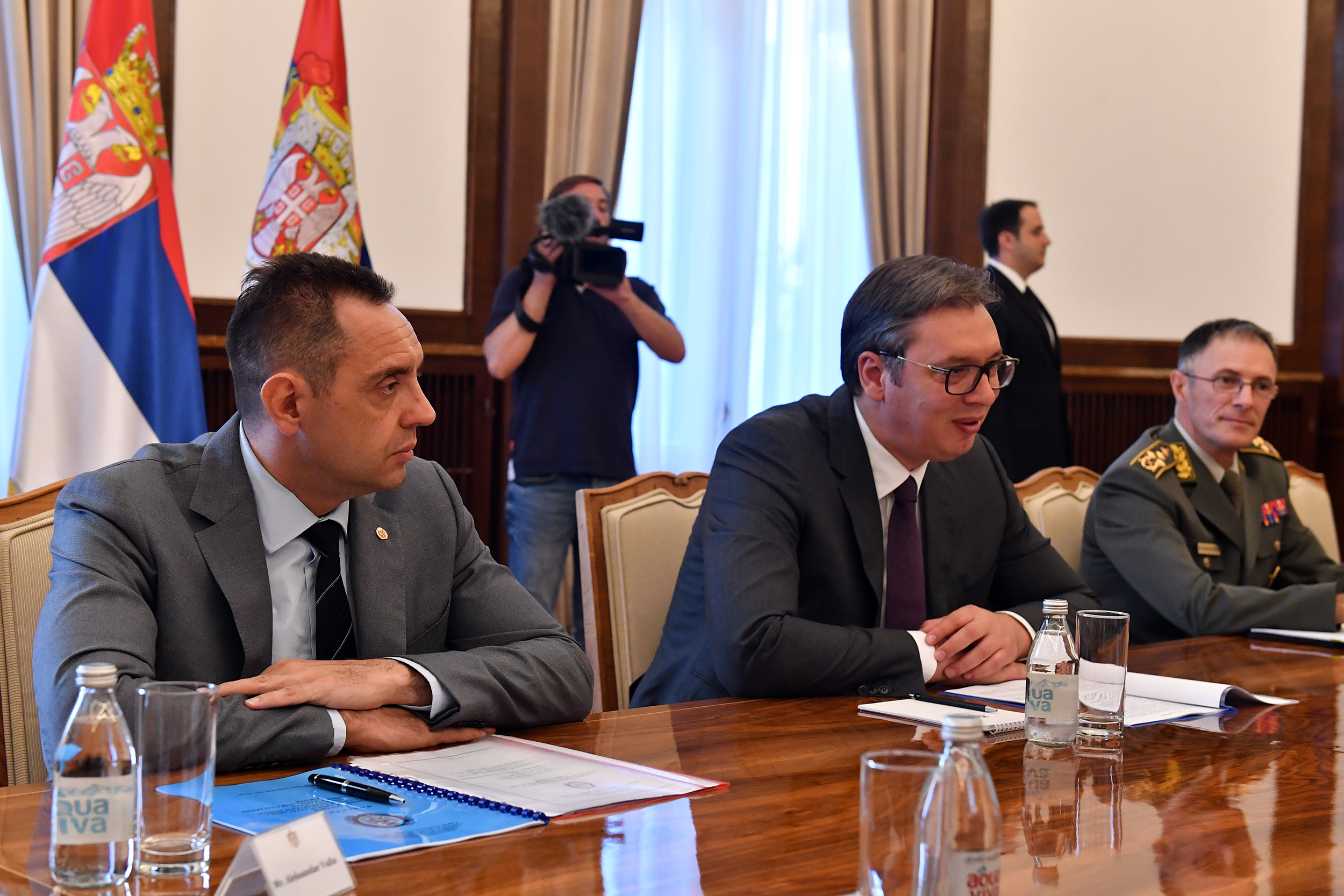 Air Marshal Pitch conveyed NATO Secretary General Jens Stoltenberg's greetings to President Vučić and expressed satisfaction with the development of cooperation and the number of joint activities, emphasising the importance of last year's joint disaster-response exercise. He also supported the Belgrade-Pristina dialogue as a way of finding a solution to the Kosovo-Metohija issue, noting that KFOR is continuing its mission under United Nations Security Council 1244. Marshal Pitch praised the professional behaviour of the Serbian Armed Forces during crisis situations in Kosovo and Metohija, agreeing that timely communication is the best response.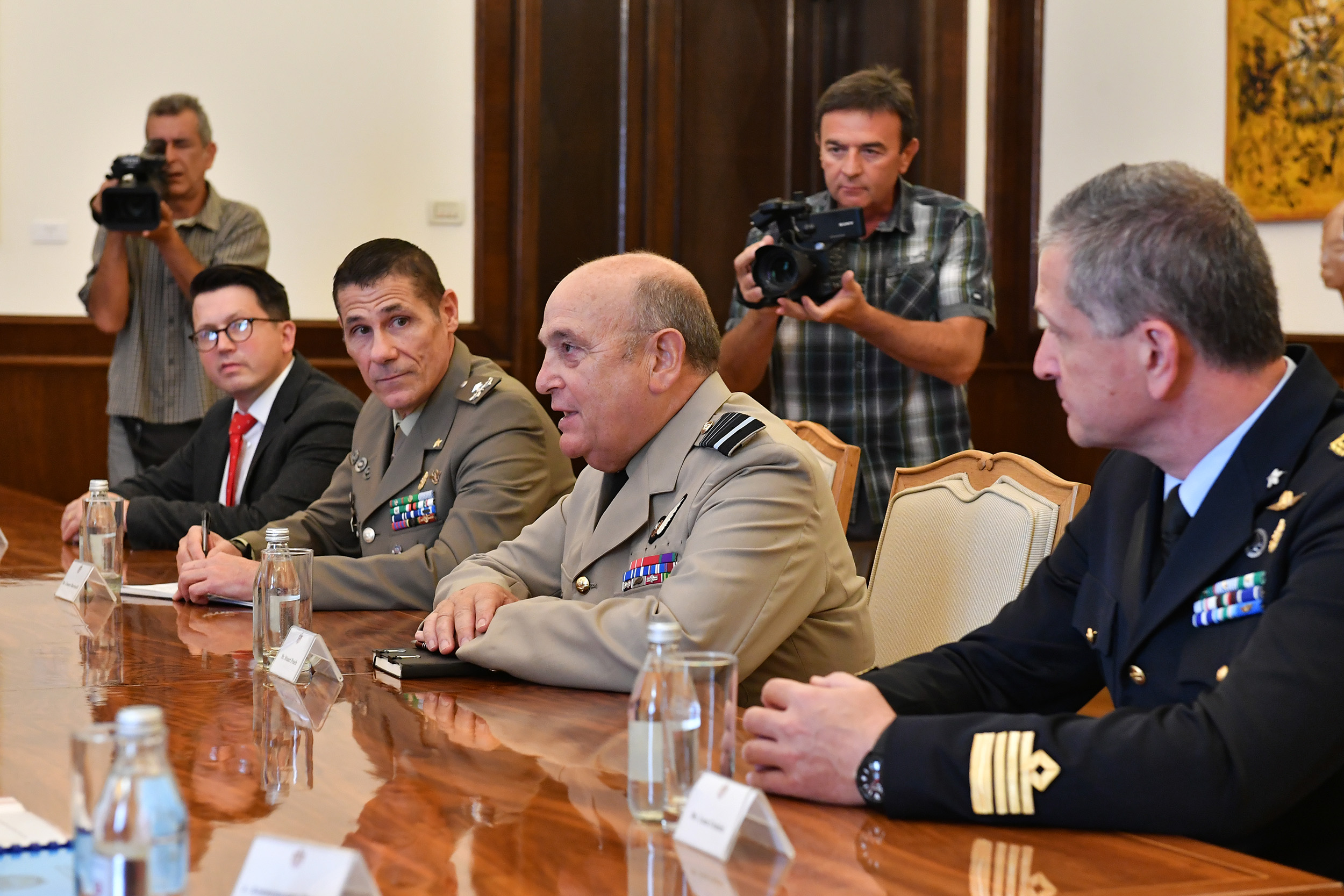 The two interlocutors considered the situation in the entire Western Balkans region and expressed their concern about the raising of political tensions, as well as their hope that all problems would be resolved peacefully.