President Vučić: We must take care of Donja Gradina so that no one would ever forbid us to pay tribute to Jasenovac victims


Responding to a reporter's question about this morning's denial for the delegation of the Ministry of Defence and the Serbian Armed Forces to attend the ceremony of paying homage to the Jasenovac victims, president of the Republic of Serbia and supreme commander of the Serbian Armed Forces, Aleksandar Vučić, emphasised that we must work and take care that no one would ever forbid us to pay tribute to the Jasenovac martyrs and the Jasenovac victims.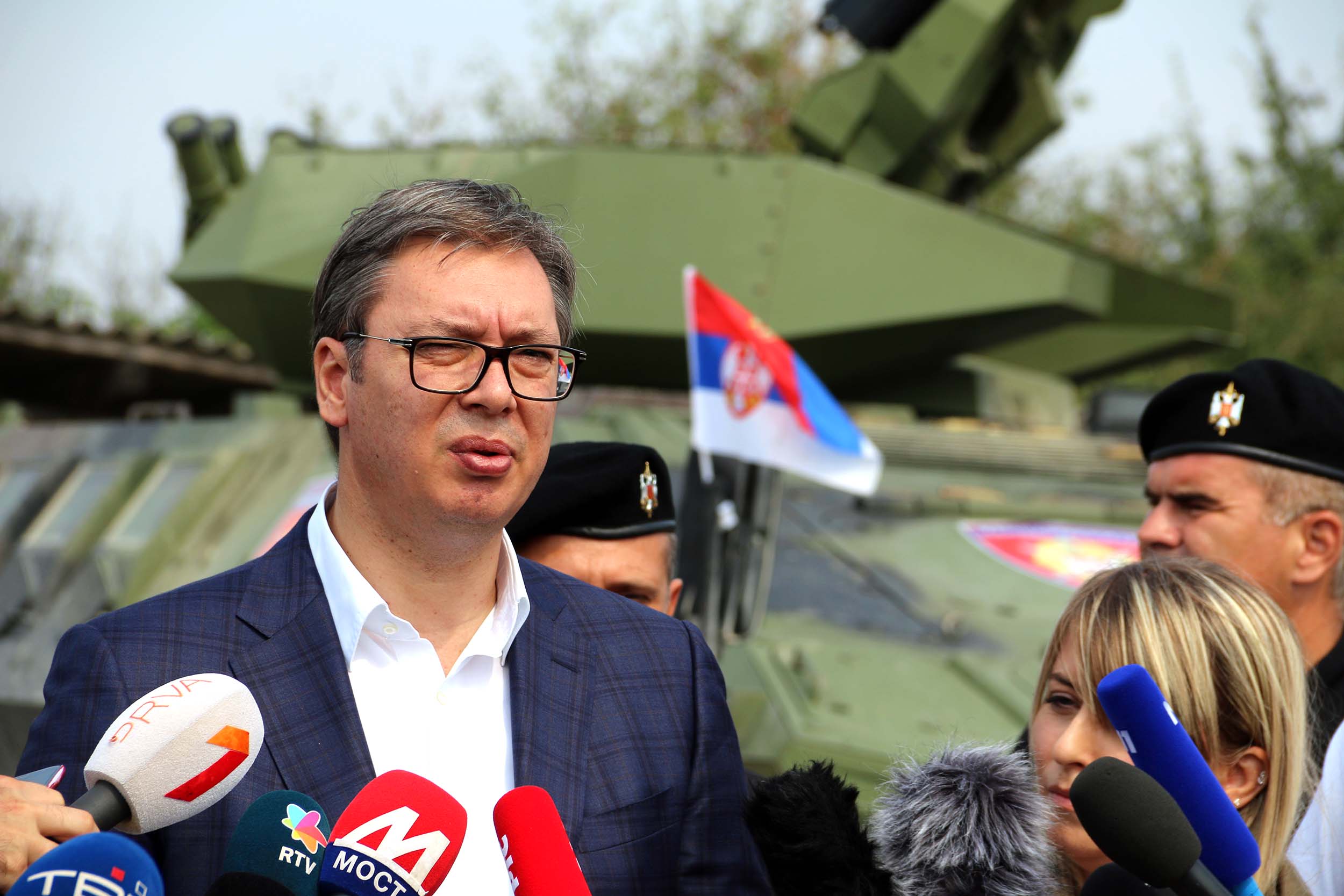 - It should be included in the programme of each of our schools, for children to be taken there for excursions. In order for this to happen, we would build something monumental in Donja Gradina, Republika Srspka, something that will remain behind us – President Vučić emphasised, adding that it is expected from one of the world's best companies to give proposal how a memorial center in Gradina should look like.

According to President Vučić, just as he is happy to see that it is for the first time after many decades that we have two films about the World War I, now we will now also have the first films about Jasenovac, which has been banned for more than 75 years.

- As much as we respect our victims, we will also be able to show respect for the victims of other nations. So, let them do their job, thus only forcing us to do our job as quickly and as efficiently as possible. I understand that Croats do not want to remember their past and what was going on in World War II. I would rather not comment further the statements I heard in Poland - President Vučić emphasised, recalling that there were many fascist regimes and only two Nazi regimes throughout Europe.

President Vučić emphasized that he was proud of the struggle of the Serbian people in central Serbia and in Vojvodina and Kosovo and Metohija, but also west of the Drina and Danube, because our people fought against the occupiers, while some others "welcomed them with flowers".