Humanitarian Action of the Training Command
Today, members of the Force Protection Platoon of the Training Command who participated in the peacekeeping mission in Lebanon visited inmates of the Centre for the Protection of Infants, Children and Youth, Zvečanska Street, Belgrade, and donated the money they collected during their stay in the mission.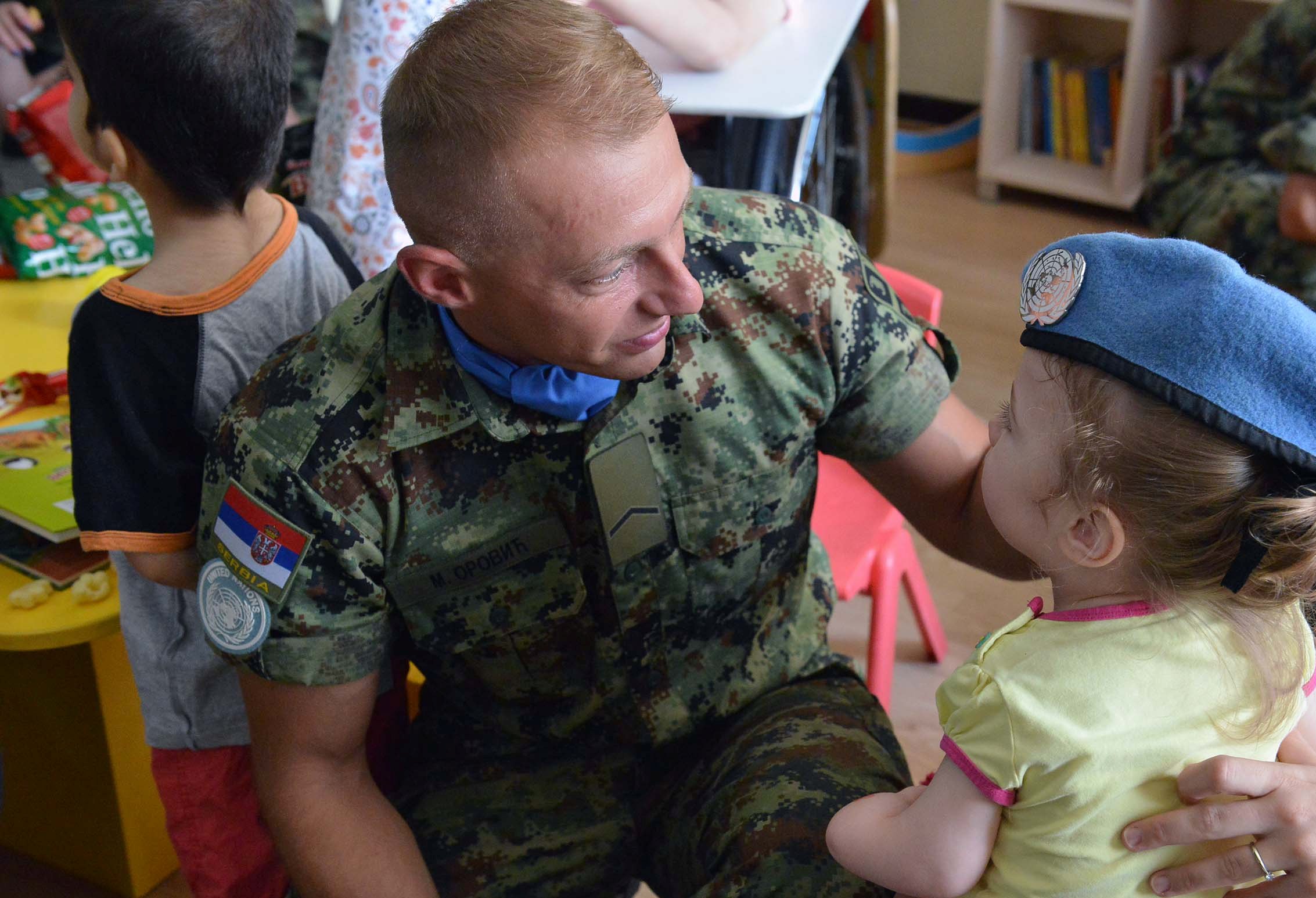 Members of the Training Command made happy all the little ones with sweets and gifts; through socialising and playing they managed to elicit a smile on their faces, while uniform attracted the greatest attention of the little children and they looked at them with enthusiasm.

The initiator of the humanitarian action is Captain Novak Kukić, a member of the first unit of the Training Command that participated in the peacekeeping mission. For this reason, in a spirit of selflessness and compassion, they decided today to make the children in the Center in Zvečanska Street happy, symbolically dressed in uniform of Serbian peacekeepers, with blue beret and blue scarf.