General Mojsilović and Woltersa talks at the General Staff of the Serbian Armed Forces

NATO's Supreme Allied Commander Europe, General Tod Wolters visited today the General Staff of the Serbian Armed Forces, where he had talks with the Chief of General Staff, General Milan Mojsilović.

At the meeting, the participants discussed the current political and security situation in the region and the world, the cooperation of the Serbian Armed Forces with KFOR, and the joint activities of the Serbian and NATO Armed Forces within the framework of the Partnership for Peace program.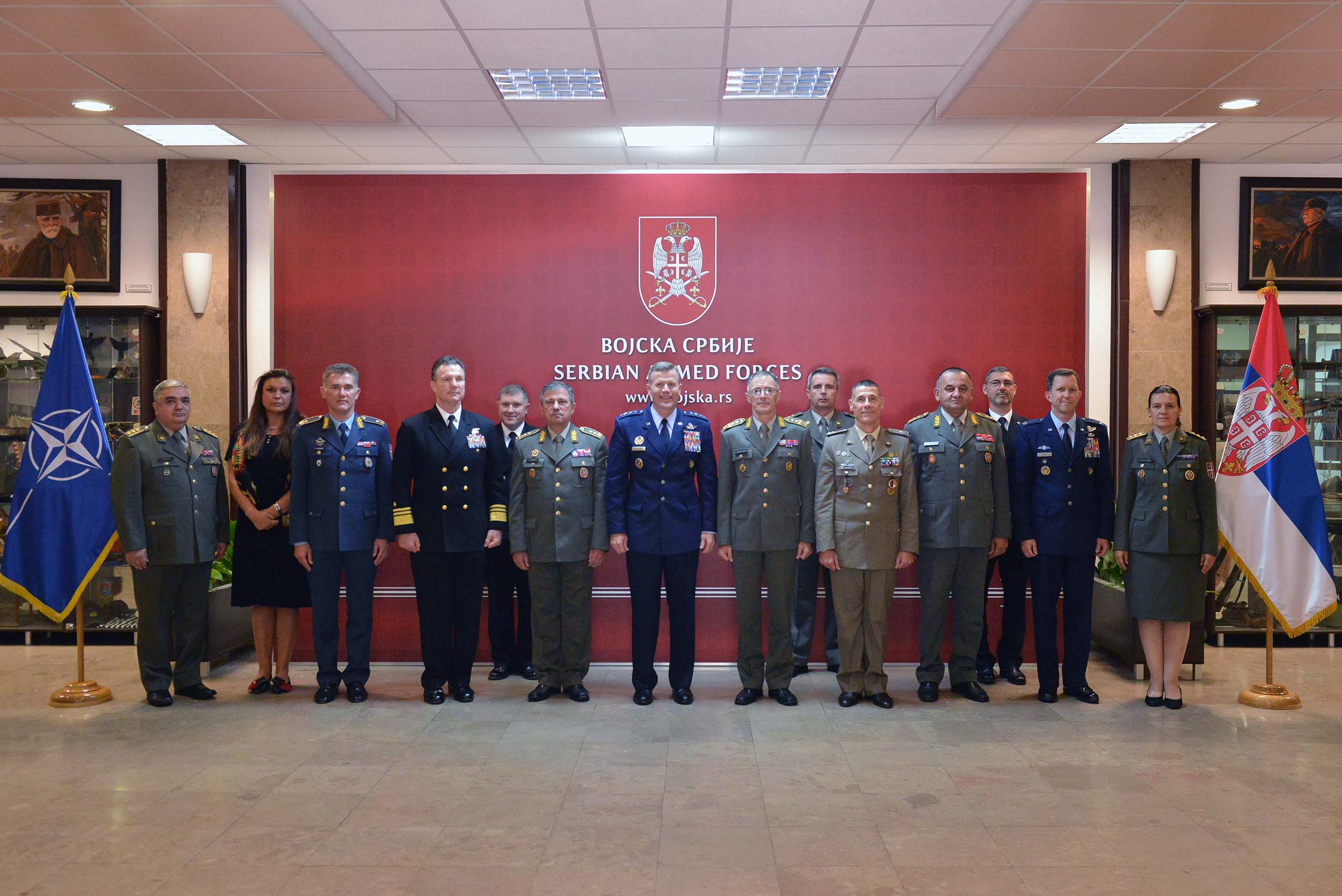 Speaking about the security situation in our southern province, General Mojsilović stressed that KFOR is the only legitimate armed formation in Kosovo and Metohija and that as such it is most responsible for the security of the population in the entire area of ​​the Autonomous Province of Kosovo and Metohija, especially the non-Albanian population in the North.

During the meeting, the strategic determination of the Republic of Serbia to remain a military neutral country was confirmed, and possibilities for further development of cooperation through the existing Partnership for Peace mechanisms and the Individual Partnership Action Plan were reviewed.

General Tod Wolters, who is the Commander of the U.S. European Command, took up the position of Supreme Allied Commander Europe in May this year, and is visiting Serbia as part of a tour of the region after taking office.