Vulin and Dodik at Banjaluka with Košare worriers


Minister of Defense Aleksandar Vulin and Presidency Chairman Milorad Dodik met in Banjaluka with those who fought at Košare, with our heroes who defended Serbia, who came to Banjaluka on the occasion of the premiere of the film "War Stories from Košare".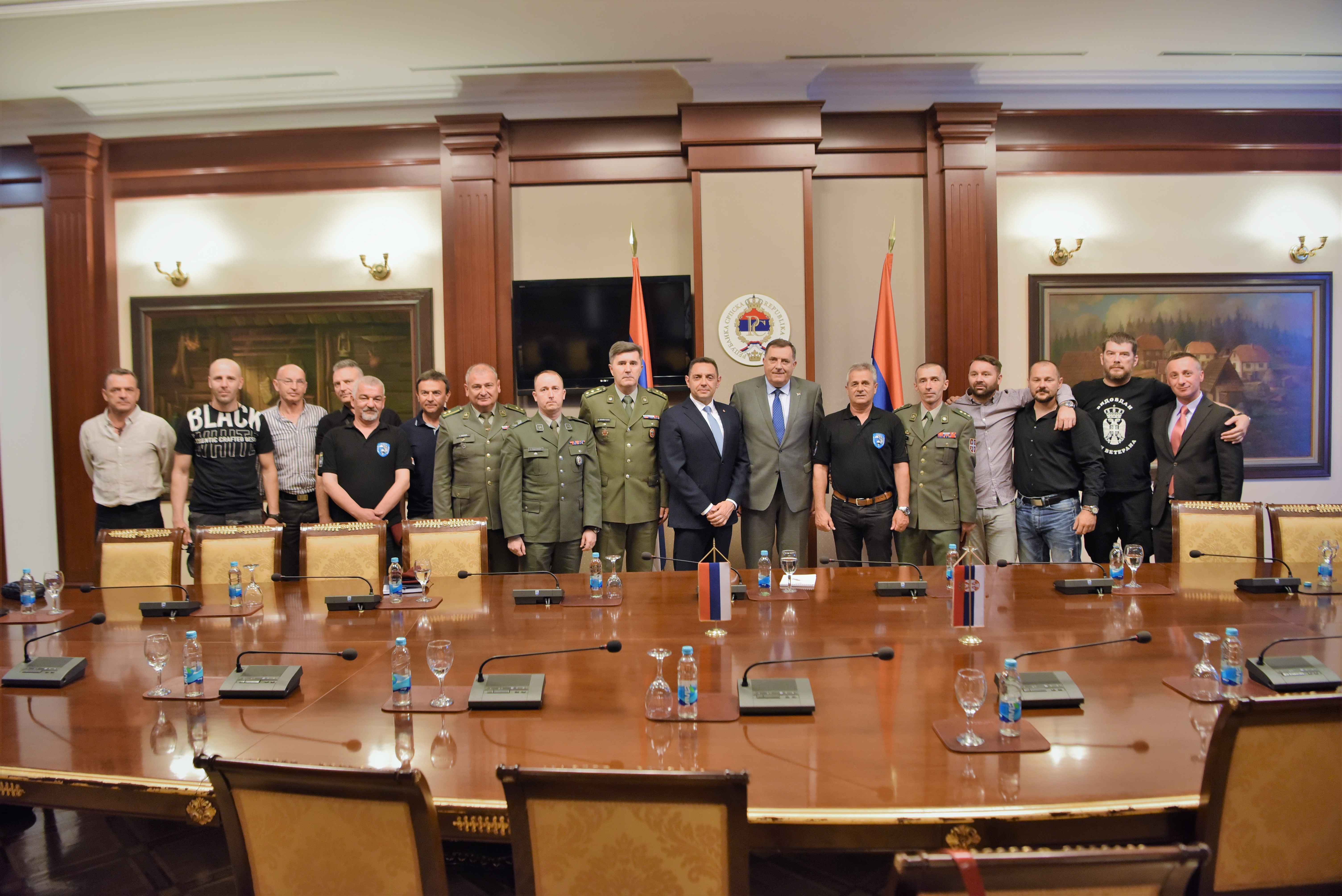 "When you defend Serbia, you also defend Republika Srpska. When you attack a part of the Serbian people, you have attacked all the Serbs regardless of where they live." The battle at Košare was also the defense of Republika Srpska, just like at the Corridor Republic of Serbia was defended," said Minister Vulin.

At the meeting of Ministers Vulin and Milorad Dodik, it was agreed that the Ministry of Defense and the Government of Srpska will make a documentary film about the Corridor battle together.

"We are making a film about this heroic feat, about this great breakthrough that preserved Republika Srpska and Serbs in it. President Vučić gave a clear order to take care that the common past is never forgotten and that the evils inflicted on the Serbian people are never repeated or forgotten, nor the heroism of the Serbian people," said Minister Vulin.