State Secretary Živković meets Parliamentary Secretary of the German Ministry of Defence Silberhorn


State Secretary at the Ministry of Defence, Aleksandar Živković, has met today with Parliamentary Secretary of the Ministry of Defence of the Federal Republic of Germany, Thomas Silberhorn.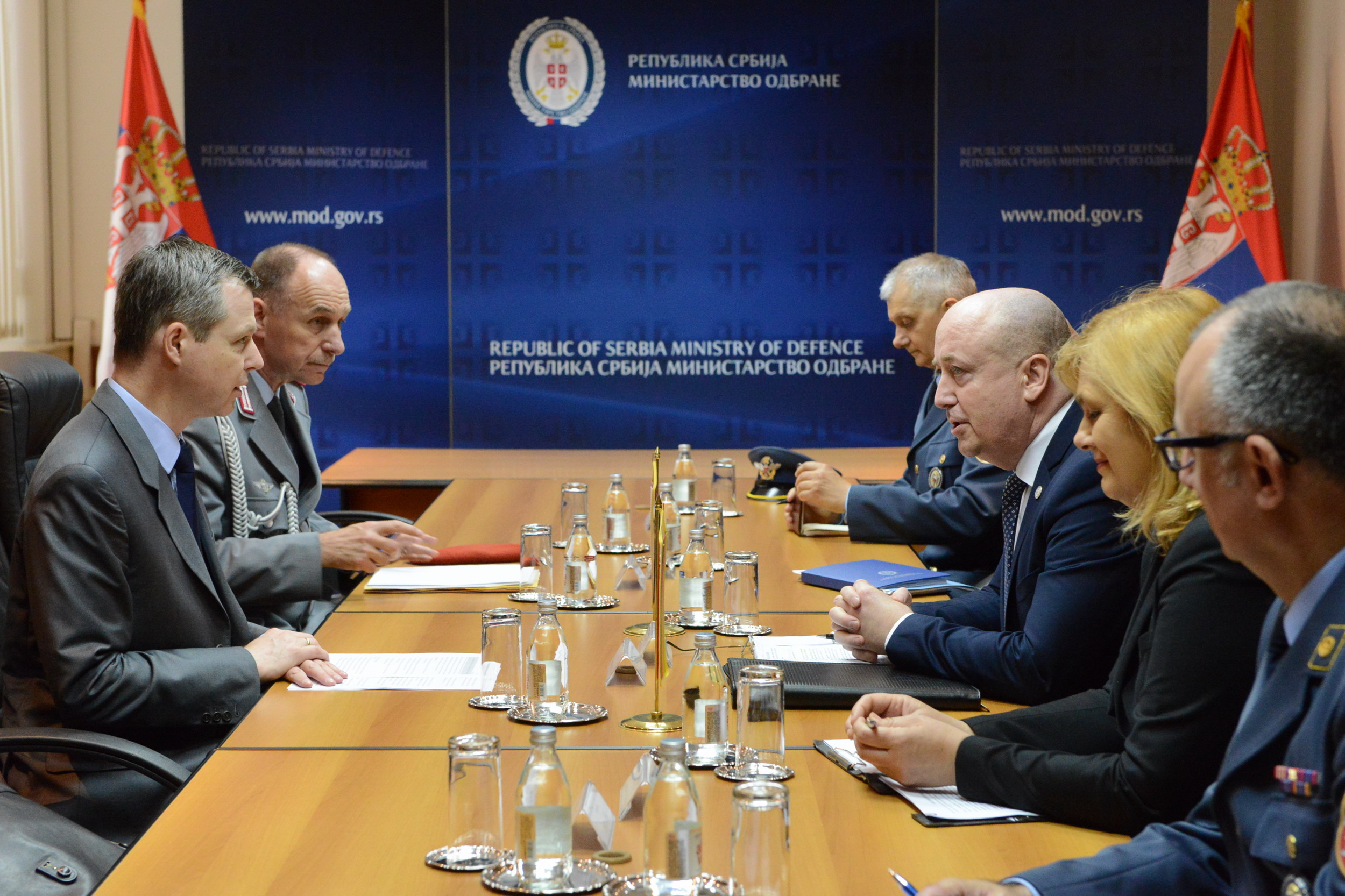 As Živković pointed out, relations between Germany and Serbia are good and characterised by intensive cooperation in all fields, as well as the dialogue at the high and the highest level. The thus developed overall bilateral relations between our two countries, the state secretary stressed, give us the opportunity to improve and shape defence cooperation in the mutual interest.

The interlocutors agreed that cooperation in the field of defence is developed, meaningful and diverse and that there are opportunities for its further enhancement.

Živković and Silberhorn concluded that joint engagement in the European Union Training Mission for military and security forces (EUTM Mali) adds special quality to the cooperation, actively contributing to qualitative enhancement of relations.