Minister of Defence meets with Rector of the National Defence University of China


Today, Minister of Defence Aleksandar Vulin met the President of National Defence University of the People's Republic of China Lieutenant General Zheng He.

Minister Vuline underlined that recent meeting of the President and Supreme Commander Aleksandar Vučić with the President of the People's Republic of China Xi Jinping in Beijing once again had showed that the current bilateral relations between the two countries are the best in their history, stressing "the friendship of steel" between the two peoples. The minister of defence expressed great gratitude for the steadfast support of China to legitimate request of the Republic of Serbia aimed at preservation of territorial integrity and national sovereignty, and for particular support of the Chinese side in the UN Security Council, and for clear and consistent support of China to preventing illegal membership of so called Kosovo in international organisations.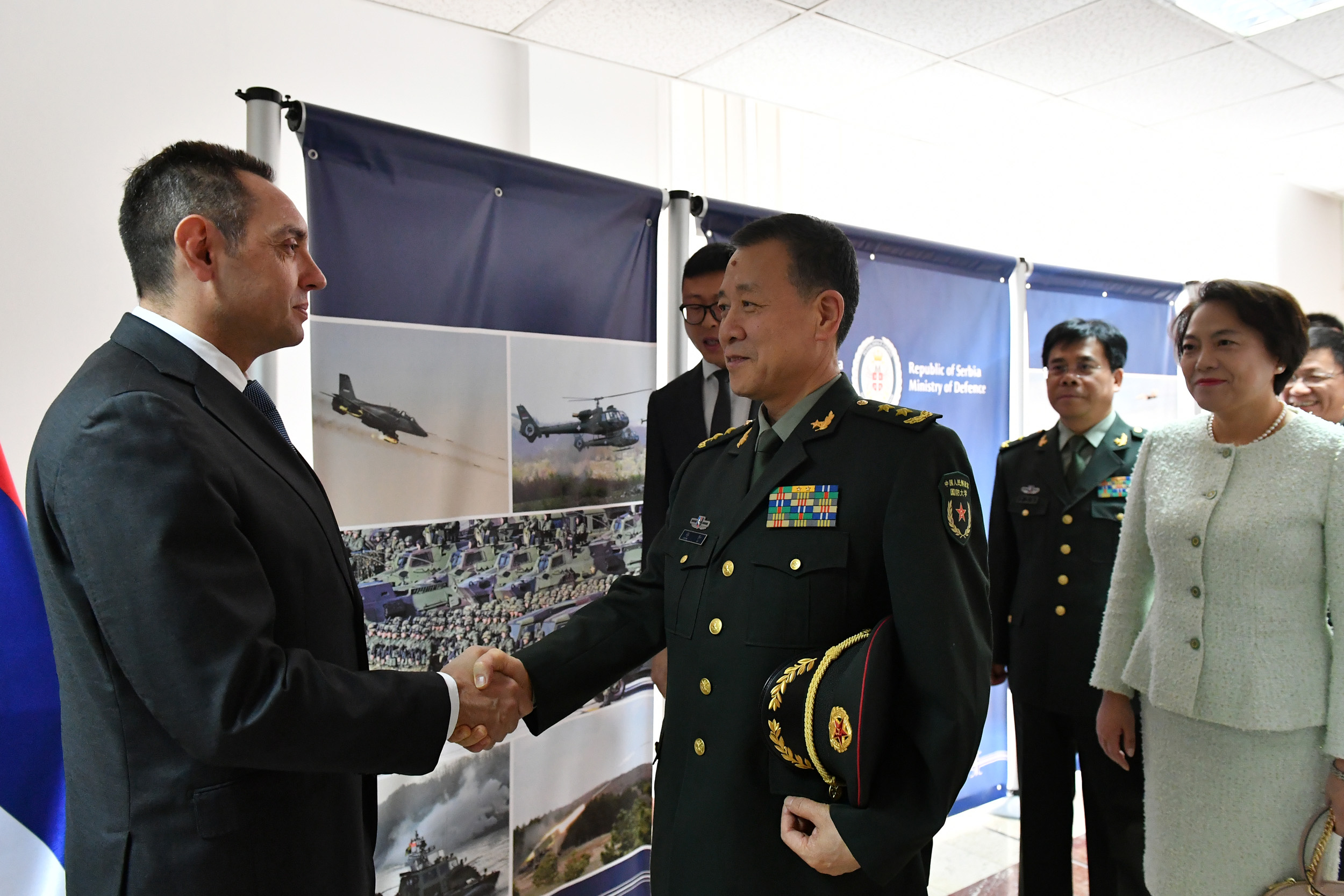 Serbia resolutely and in a principled manner supports the policy of "one China"- Vulin said – with full respect and appreciation of the positions of China in relation to resolution of the issues of Taiwan and Tibet.

Minister Vulin also pointed out that the Republic of Serbia provides full support to Chinese initiative "One belt, one road" and that is actively engaged in the framework of mechanism for cooperation between China and the countries of Central and East Europe.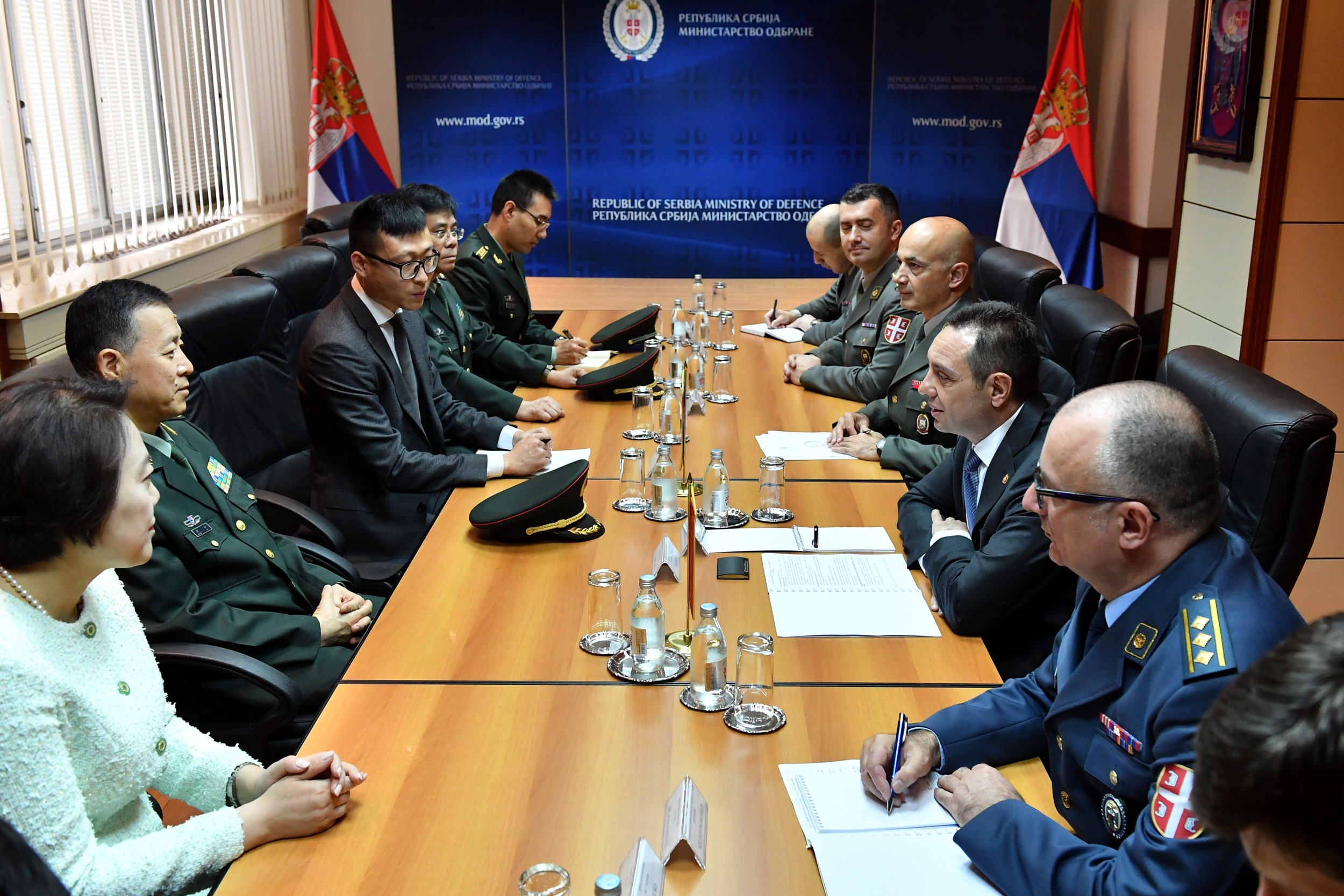 As it is assessed at today's meeting, the all-encompassing strategic partnership between China and Serbia, is also confirmed by ever more comprehensive defence cooperation which is of high quality and with an upward trend.

Minister Vulin reminded that the military economic and military technical cooperation had been significantly enhanced, and that effort was made towards advancing military medical cooperation as well. Significant cooperation is carried out in the field of military education which is supported by the fact that the members of the two armed forces were educated at different levels of professional advancement in defence universities in Belgrade and Beijing.

Minister Vulin expressed his belief that the visit and talks in the University of Defence would help finding modalities for further enhancement of the military educational cooperation.