Bilateral Defence Consultations Held with the State of Israel


In the framework of holding regular bilateral defence consultations, today, a meeting was held between the Head of Department for International Military Cooperation, Colonel Milan Ranković and Director of Division for Europe in the Bureau for Defence Policy and Security of the Ministry of Defence of the State of Israel Dimitri Dima Golub.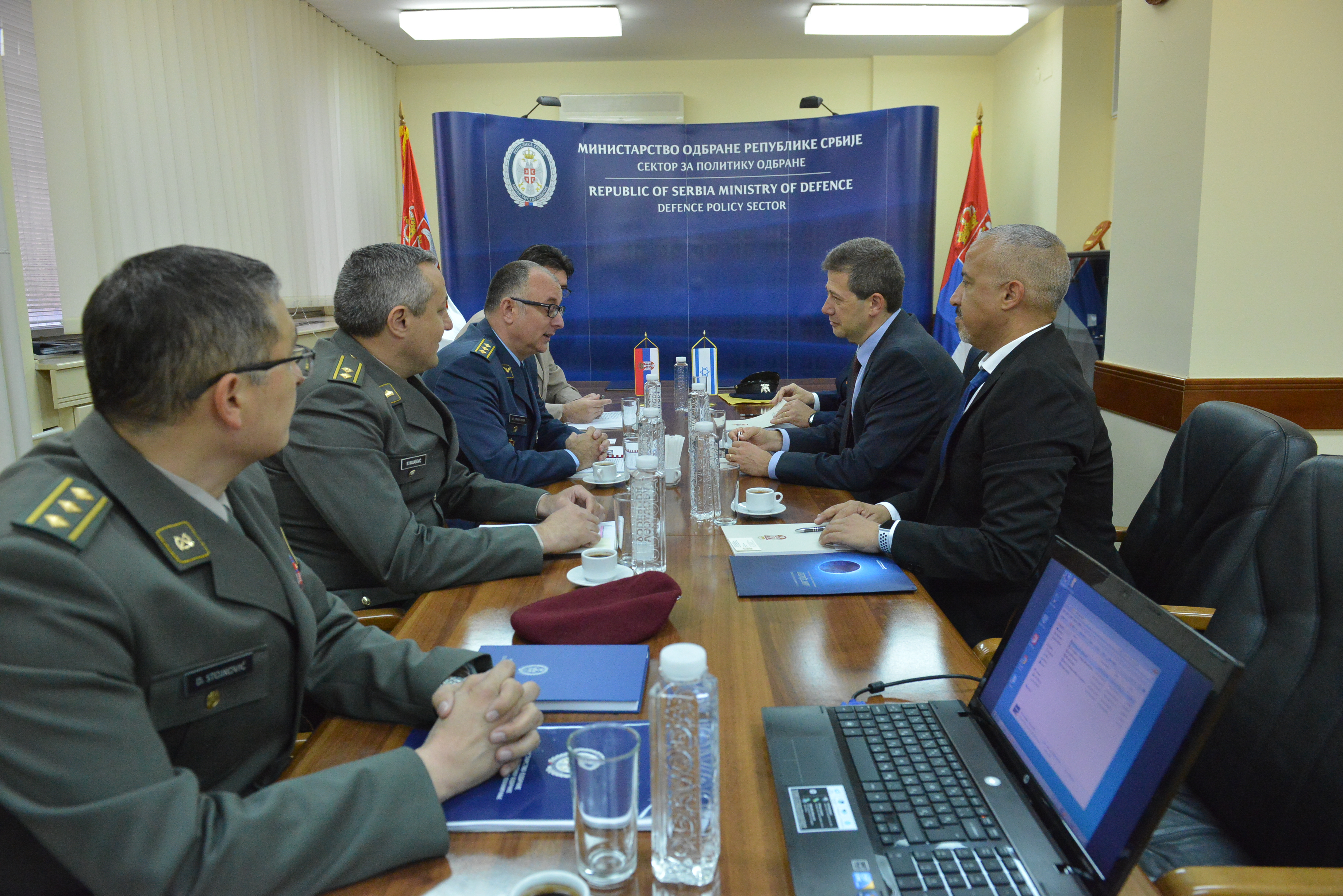 The interlocutors exchanged views on politico-security situation in the region with particular stress on the situation in the Western Balkans and Middle East. Also, they analysed the defence cooperation so far and reconfirmed mutual interest in advancing and intensifying the bilateral defence cooperation.

During the talks, they considered enhancement of defence cooperation particularly in the segment of integration of women in the military, gender equality, military economic and scientific and technical cooperation, military-to-military cooperation, and cooperation in the field of military medicine and military education.

At the end of the talks, a Programme for Bilateral Defence Cooperation for the year 2019 was harmonised and signed.