Soldiers of March generation take oath
The enlistment oath ceremony for March 2019 generation of soldiers on voluntary military service, students of the reserve officers' course and members of the reserves over the age of 30 who had not done any prior military service, has been held today in the "Vojvoda Živojin Mišić" barracks in Valjevo.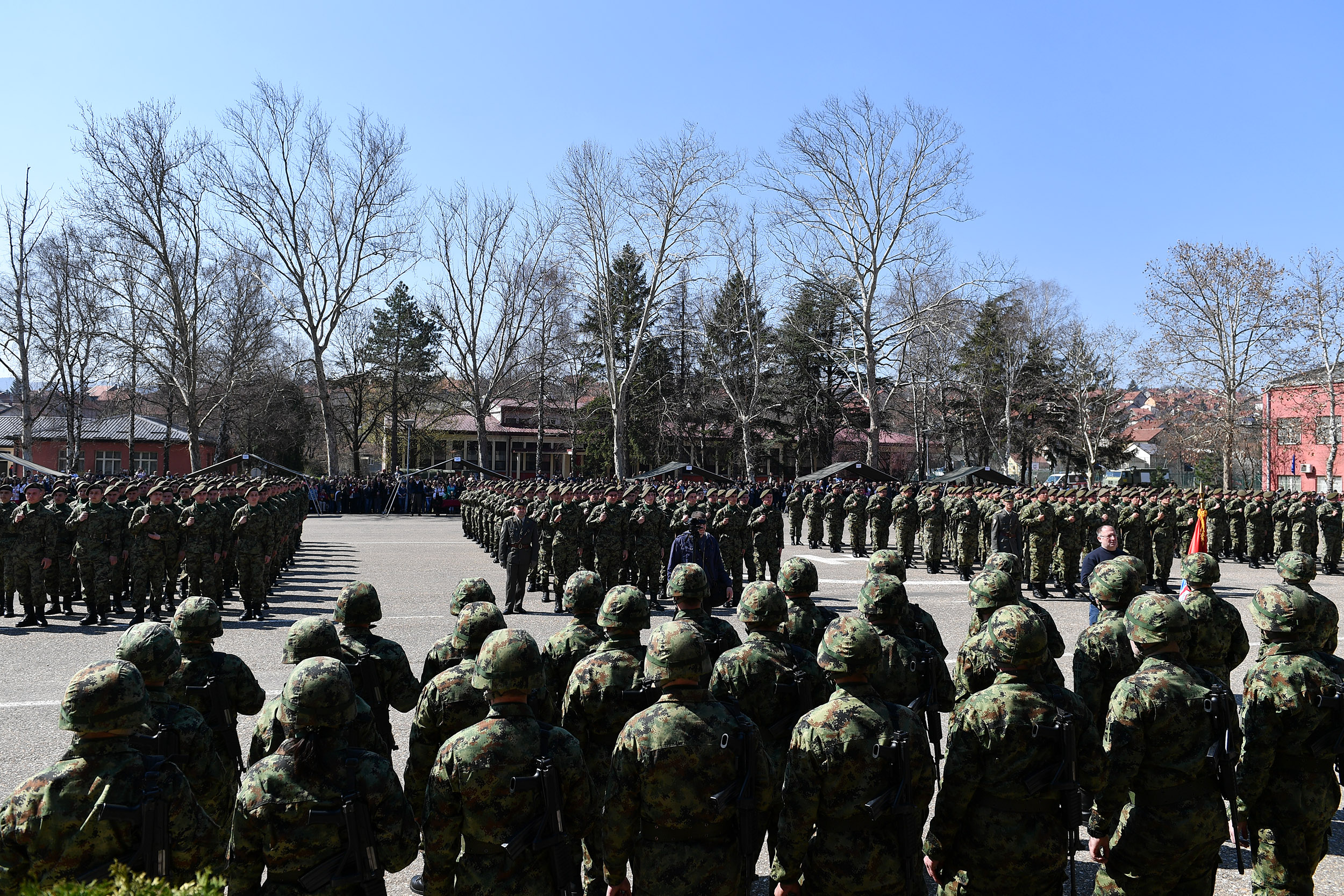 The oath was taken by 356 soldiers and students of the reserve officers' course, including Aleksandar Vulin, who completed the reserve training course.

Congratulating on the taken oath, Commander of the Training Command, Lieutenant General Đokica Petrović pointed out that in these parts the defence of the homeland has always represented a sacred duty, a right and honor, and that the essence of the oath has always had and will have an exalted and noble value.

- We are a country of glorious history, honourable past, proud and brave people. The true sons and daughters of the fatherland give an oath and vow to their people only once, and for this reason this honourable act is for your pride, your families and our people – General Petrović said and emphasised that all those who have sworn an oath today should be proud descendants of famous ancestors and proud of their land, so that it too could be proud of them.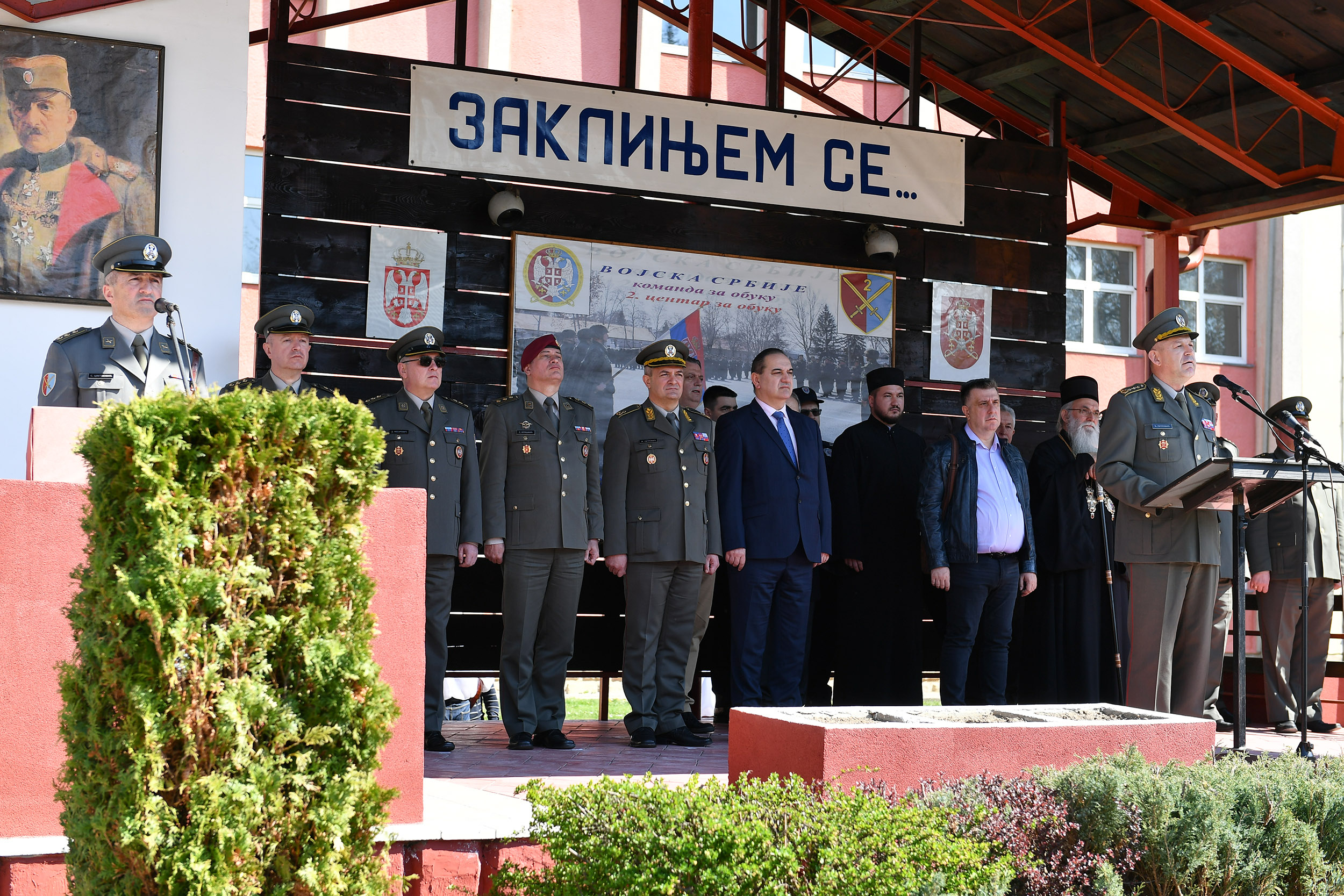 Referring to the verses of the song "Fatherland" by Đura Jakšić, General Petrović told soldiers and students that in the hardest times they should find the strength and inspiration in the words of that poem, they will be "a stone, built on the bones of our ancestors, this invincible rampart for an outsider", because Serbia is their homeland.

Milica Jovanović from Belgrade and Branko Jeremić from Kragujevac, soldiers on voluntary military service, see themselves in the future as professional members of the Serbian Armed Forces. Milica said that she was doing well, she felt ready and she was proud of herself after taking the oath. She recommended her friends to serve the military term.

Soldier Branko Jeremić assesses military service as a positive experience. Special emphasis is placed on discipline, unity in work and friendship. He referred to patriotism, love for the army and employment as motive for applying for voluntary military service.

Today's military ceremony was attended by State Secretary Bojan Jocić, heads of departments of the General Staff of the Serbian Armed Forces, Valjevo Mayor Slobodan Gvozdenović, Bishop of Valjevo Milutin, as well as representatives of local self-government, Ministry of Interior, numerous friends and relatives of soldiers.