State Secretary Živković meets Ambassador of the Kingdom of Morocco


State Secretary Aleksandar Živković has met today with Ambassador of the Kingdom of Morocco Mohamed Amine Belhaj, with whom he discussed possibilities of cooperation in the field of defence.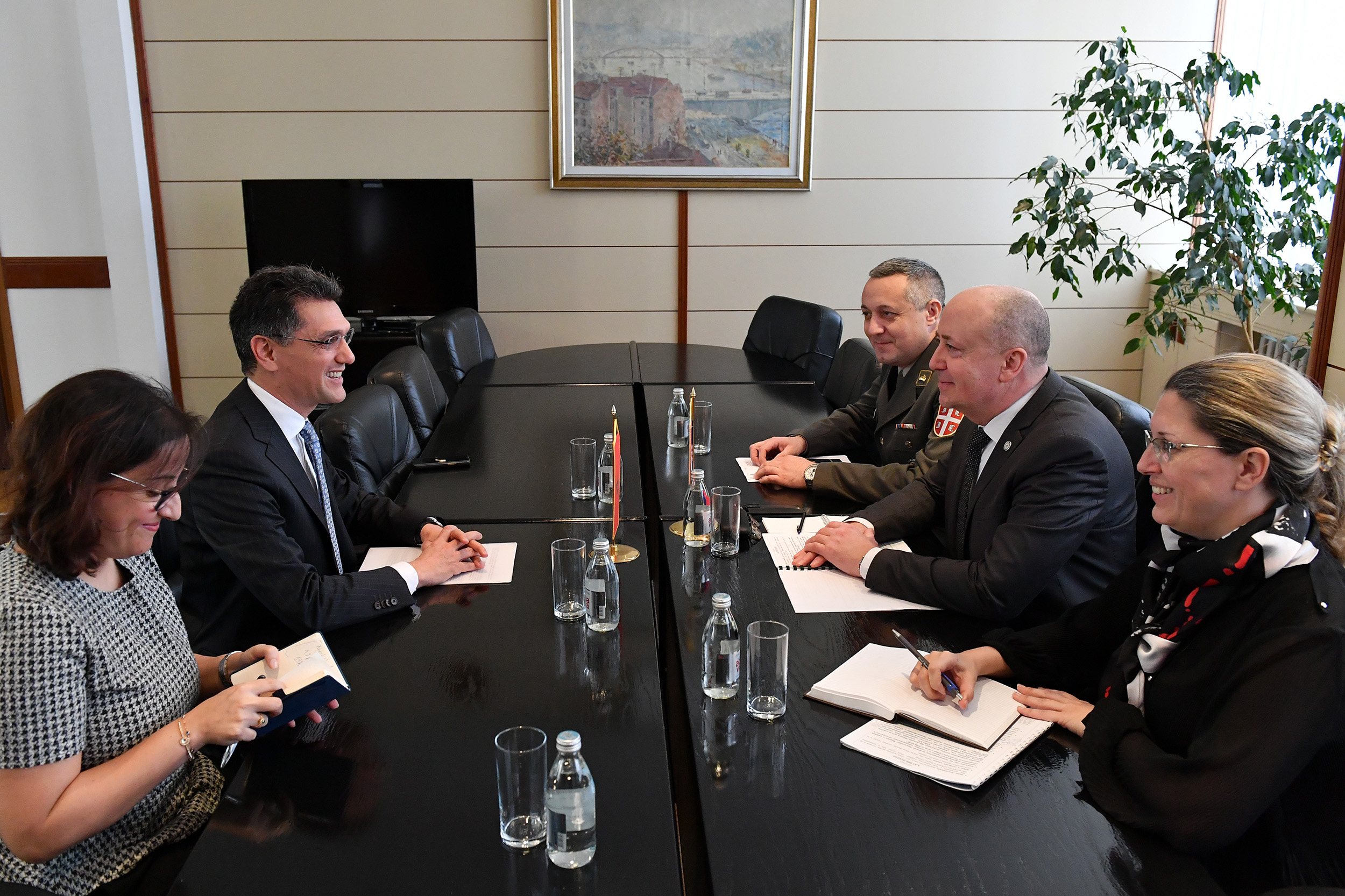 Recalling Serbia's determination for military neutrality, State Secretary Živković emphasized that our country is focused on modernising and improving the operational and functional capabilities of the Serbian Armed Forces, and that it has enviable military school, research, development and other capacities, and that there is room for bilateral military cooperation with Morocco.

The interlocutors agreed that the establishment and development of defence cooperation is very important, especially bearing in mind the good and stable relations between the two countries.