Minister Vulin meets newly-appointed Ambassador of the People's Republic of China Ms Chen Bo

Defence Minister Aleksandar Vulin has met with the newly appointed ambassador of the People's Republic of China in Belgrade, Ms Chen Bo.

The defence minister wished Ambassador Bo much success in the performance of her new duty believing that during her mandate she would contribute to the further development of the overall defence cooperation between Serbia and China, just as her predecessor Li Manchang did during his stay in Belgrade.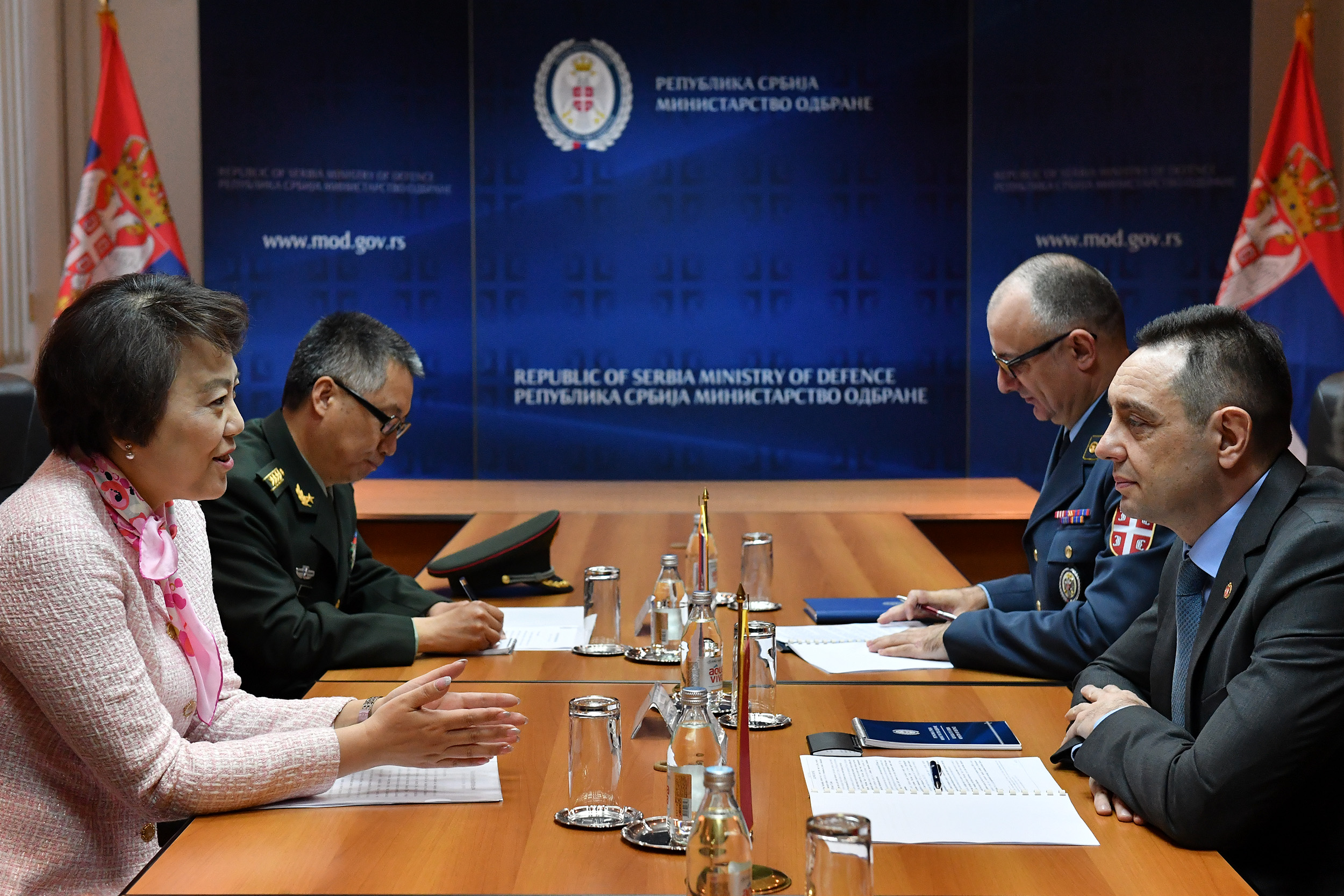 Minister Vulin stressed that the Republic of Serbia firmly supports the "One China"' policy and expressed gratitude for the principled position and unreserved support of China to the Republic of Serbia on the issue of Kosovo and Metohija in the United Nations Security Council and other international organizations.

During today's meeting, Minister Vulin particularly emphasized that the comprehensive strategic partnership of the People's Republic of China and the Republic of Serbia gains confirmation through more and more substantial cooperation in the field of defence, which monitors the overall cooperation of the two countries.

Ambassador Bo pointed out that cooperation in the field of defence was developed, that good results were achieved and that she expected its further development.

During the talks, Ambassador Bo conveyed positive impressions on Minister Vulin's participation in the Sangshan Forum, stressing that the defence minister's presentation attracted great attention and approval in the People's Republic of China, bearing in mind that our two countries share similar views on international security and peace-keeping in the world .