Successful military cooperation between Serbia and Russia


At the press conference, Serbian President and Supreme Commander of the Serbian Armed Forces Aleksandar Vučić said that today he had the opportunity to host a "proven friend of Serbia and its people". He said he was pleased with the progress of cooperation between the two countries in all areas, stressing that numerous agreements have been signed in almost all spheres of economic and social life.

- What is also important to us is our military cooperation, which has always been not only correct, but we are grateful for the support and assistance, and because Serbia could purchase equipment at more favourable prices - President Vučić said, adding that the president of the Russian Federation, taking care of the Serbian people and Serbia, has always been of assistance to us.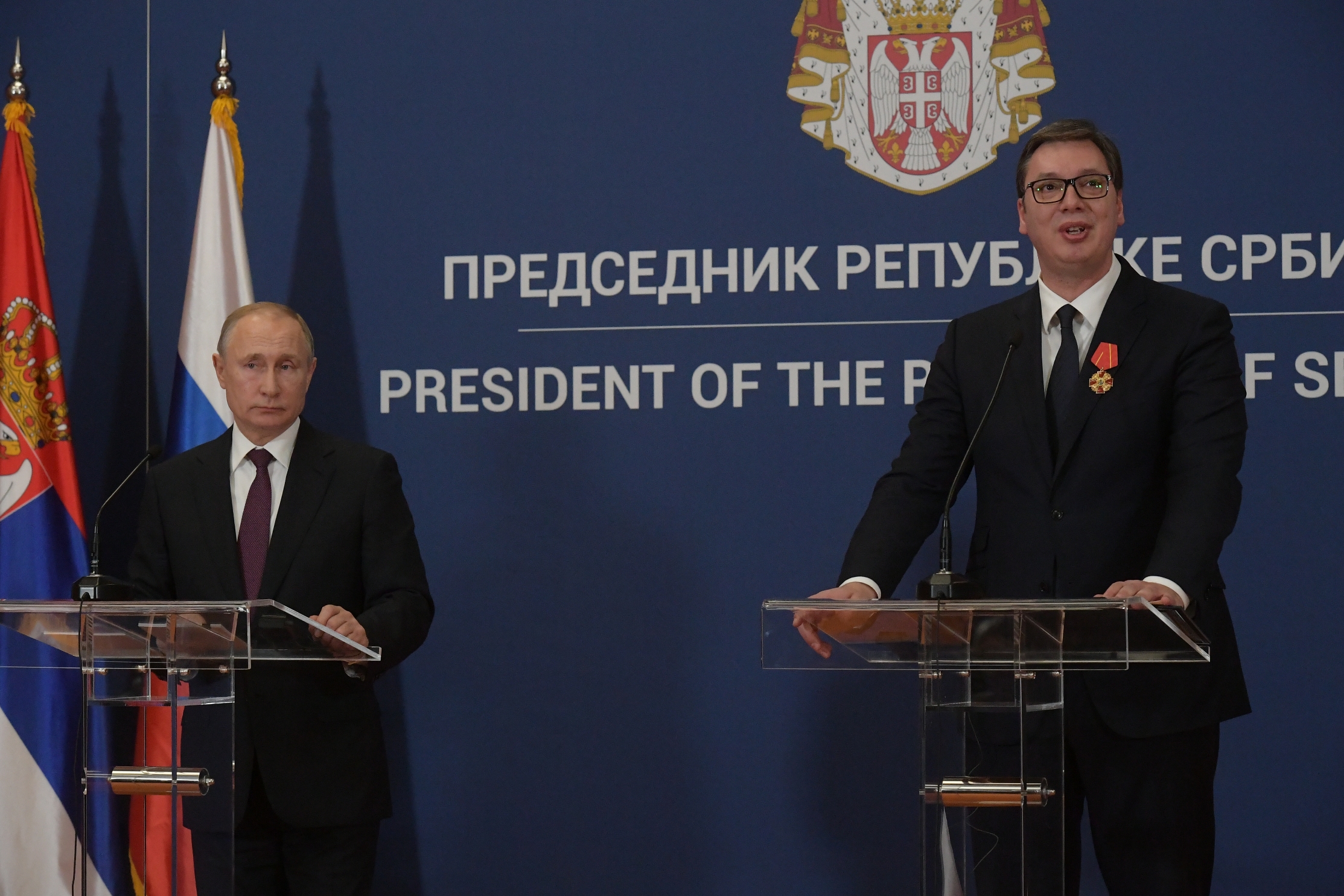 Russian President Vladimir Putin stressed that during today's meetings they considered military-to-military and military-technical cooperation. He stressed that Russia will continue to be of assistance to Serbian leadership and help strengthening Serbia's defence capabilities, and develop cooperation with defence companies and continue the practice of joint military exercises.

Speaking about the current international and regional situation, Putin pointed out that Russia, like Serbia, is interested in keeping the situation in the Balkans stable and safe. As far as Kosovo is concerned, Russia's position is well known – we are committed to achieving mutually acceptable solution for both Belgrade and Pristina, in accordance with the UN Security Council Resolution 1244.

- Regrettably, Kosovo's authorities took a series of provocative steps lately, thus greatly aggravating the situation. First of all, I have in mind their decision to form a so-called Kosovo army, which is a direct violation of the said resolution - Putin said and reminded that the Resolution 1244 does not allow the creation of any army.

As President Putin added, Russia fully shares the concern of Serbian leadership and citizens, because such irresponsible actions by the Kosovo side can lead to a destabilisation in the Balkans.