State Secretary Živković meets General Portolano


Aleksandar Živković, State Secretary at the Ministry of Defence, has met today with the Lieutenant General Luciano Portolano, Chief of Staff of the Allied Joint Force Command Naples, with whom he discussed the cooperation between the Republic of Serbia and NATO.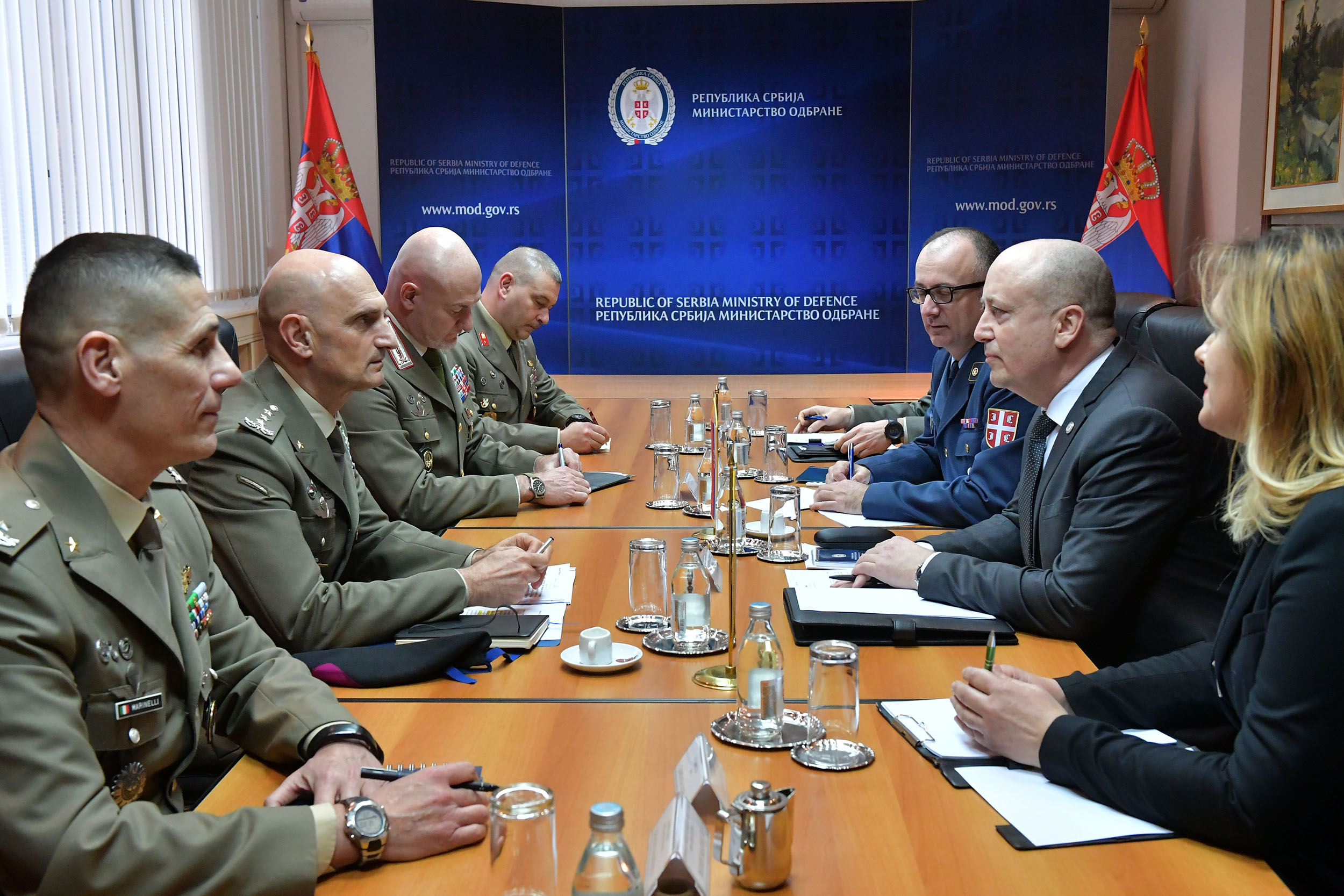 As the State Secretary pointed out, for Serbia, participation in activities under the Partnership for Peace Programme is an optimal framework for achieving security goals and improving defence capacities, given the clearly defined policy of military neutrality.

He added that the participation in this programme provides favourable conditions for the improvement of regional cooperation, support for the defence reform, and enables Serbia to present itself as a serious candidate for the EU membership.

At the meeting, it was emphasized that the Ministry of Defence highly appreciated the support rendered by the Allied Joint Force Command Naples to our side during the planning and execution of joint activities and cooperation, and that Serbia will remain a reliable and serious partner in cooperation with NATO under the Partnership for Peace Programme based on mutual respect and enhancement of regional and global security.