Minister of Defence meets KFOR Commander

Defence Minister Aleksandar Vulin has met with Major General Lorenzo D' Addario, Commander of KFOR, in Belgrade, today.

Minister Vulin emphasized that, for the Republic of Serbia, the establishment of the so-called "Kosovo Army" is unacceptable, and that KFOR is the only guarantor of security in the territory of Kosovo and Metohija, in accordance with UN Security Council Resolution 1244.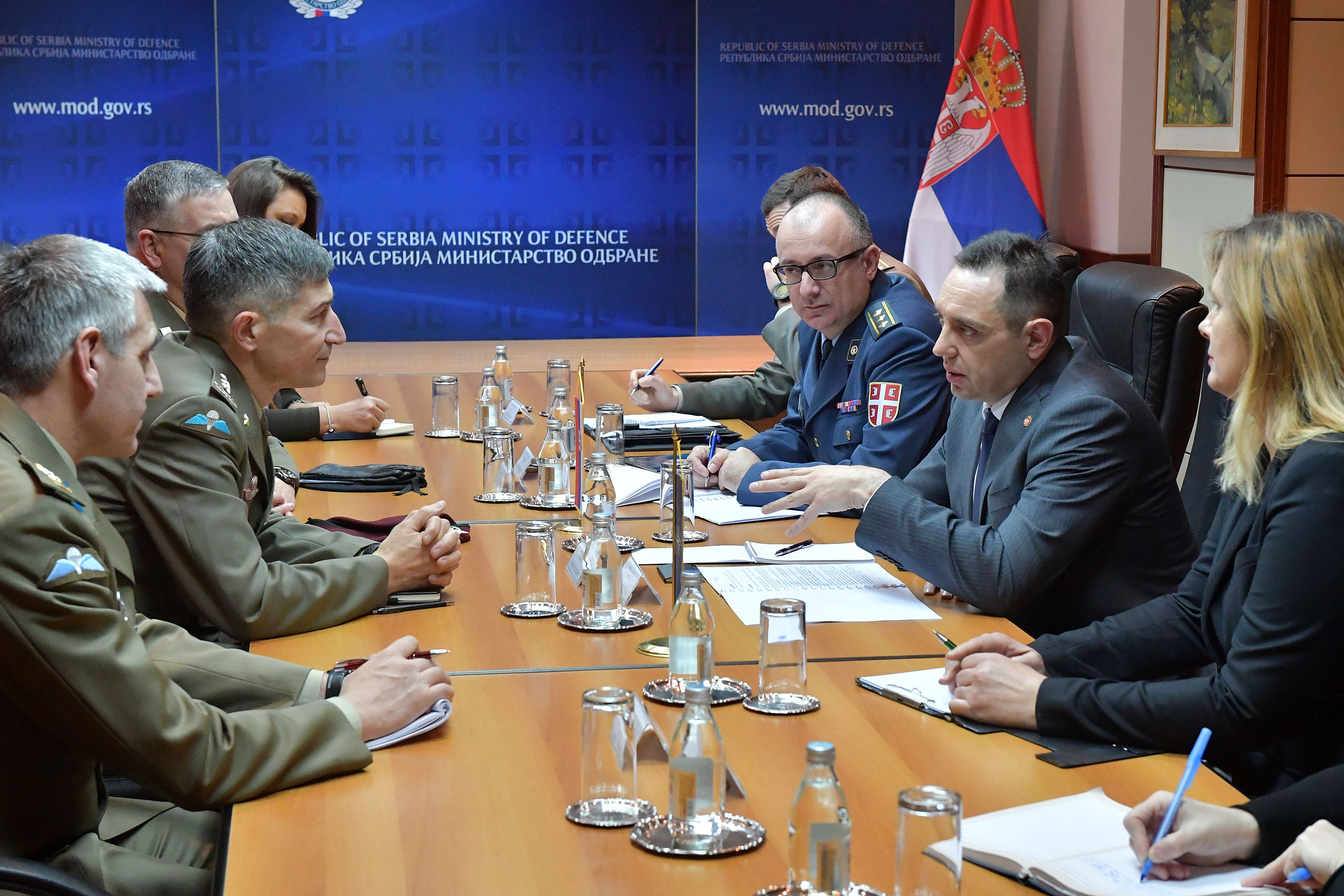 KFOR represents the only legitimate armed formation in Kosovo and Metohija, and the Serbian population in Kosovo and Metohija sees it as the only guarantor of its safety and security, Minister Vulin pointed out.

During their meeting today, General D'Addario emphasized that he respected the position of the Government of the Republic of Serbia and the restraint during the incidents in Kosovo and Metohija.

Minister Vulin thanked the KFOR Commander forkeeping peace and security in Kosovo and Metohija, expressing the expectation that a good level of cooperation between the Serbian Armed Forces and KFOR will be maintained.

During the conversation with General D'Addario, the defence minister asked that KFOR remains in full capacity and not to reduce its number of troops, adding that the decision to downsize the KFOR troops should depend on the continuous assessment of the political and military conditions and security indicators and not to be calendar-driven.