Minister of Defence meets with Ambassador of the People's Republic of China


Defence Minister Aleksandar Vulin has met today with the ambassador of the People's Republic of China to Belgrade, Li Manchang, on the occasion of the end of his mandate in the Republic of Serbia.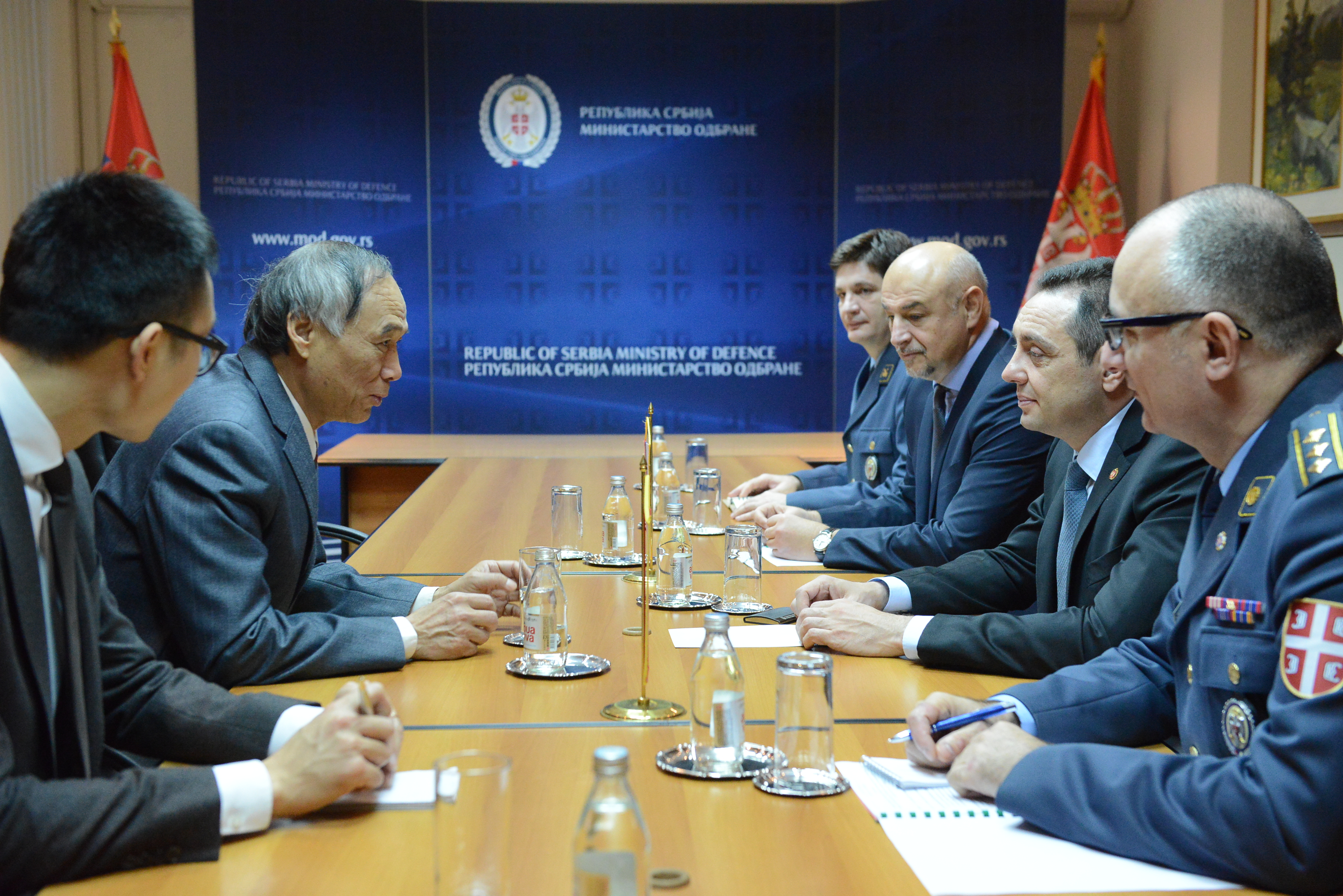 Minister Vulin stressed that bilateral relations between Serbia and China were assessed as the best so far, adding that Ambassador Manchang contributed significantly to the strengthening of the ties between our friendly nations and states by his unselfish work and exceptional dedication.

The Minister of Defence thanked for the firm support of China to the Republic of Serbia in its legitimate demands of the preservation of its territorial integrity and national sovereignty, as well as for the special support of the Chinese side during the extraordinary session in the UN Security Council convened at the request of Serbia regarding the decision of the Pristina authorities to form the so-called Kosovo army, but also with clear and consistent support from China in preventing illegal membership of the so-called Kosovo in international organisations.

The interlocutors agreed that significant progress has been made in the field of defence, primarily thanks to personal relations between the two presidents and supreme commanders of the Republic of Serbia and the People's Republic of China, Aleksandar Vučić and Xi Jinping, respectively, and that the activities agreed for 2019 will enable further enhancement of cooperation.