Visit from Delegation of Belarus State Military-Industrial Committee

A delegation of the State Military-Industrial Committee of the Republic of Belarus and companies of the defense industry of the Republic of Belarus has arrived for a several-day visit to the Republic of Serbia.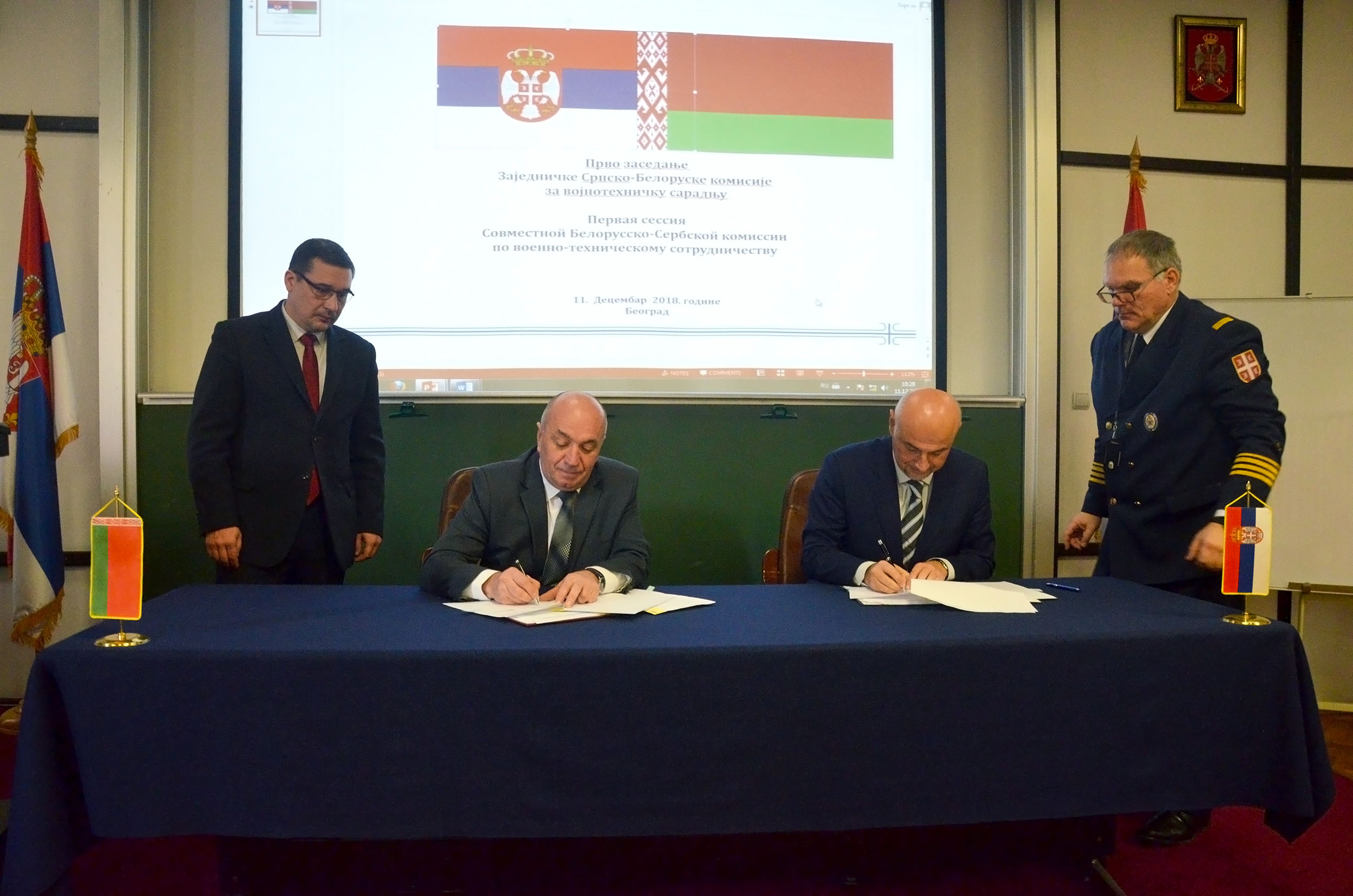 The visit of the high delegation of the Belarus state administration and Belarus businessmen represents the continuation of intensive bilateral activities within the framework of military-technical cooperation.

The Serbian-Belarusian Joint Commission Protocol for Military-Technical Cooperation was signed and the activities that will be included in the Serbian-Belarusian Military Technological Cooperation Plan for the period 2019-2022 have been agreed upon.

During the visit, a tour of some of the production capacities of the Defense Industry of Serbia is included, in order to envision the actual possibilities for cooperation in the fields of military-technological and military-economic cooperation of the two countries. The First Session of the Serbian-Belarus Joint Commission for Military-Technical Cooperation will take place between the representatives of the Ministry of Defense and Serbian Armed Forces and the representatives of the State Military-Industry Committee of the Republic of Belarus and the manufacturers of weapons and military equipment.