Final preparations for REGEX 18


The last preparatory workshop for the multinational computer-assisted command-post exercise REGEX 18 is being conducted this week at the Simulations Training Centre in the Belgrade-based Banjica 2 barracks.

Members of the exercising command of multinational brigade are completing their final preparations and training in using simulation software, while instructors and management are elaborating suppositions and incidents that will present a real challenge for members of the exercising brigade.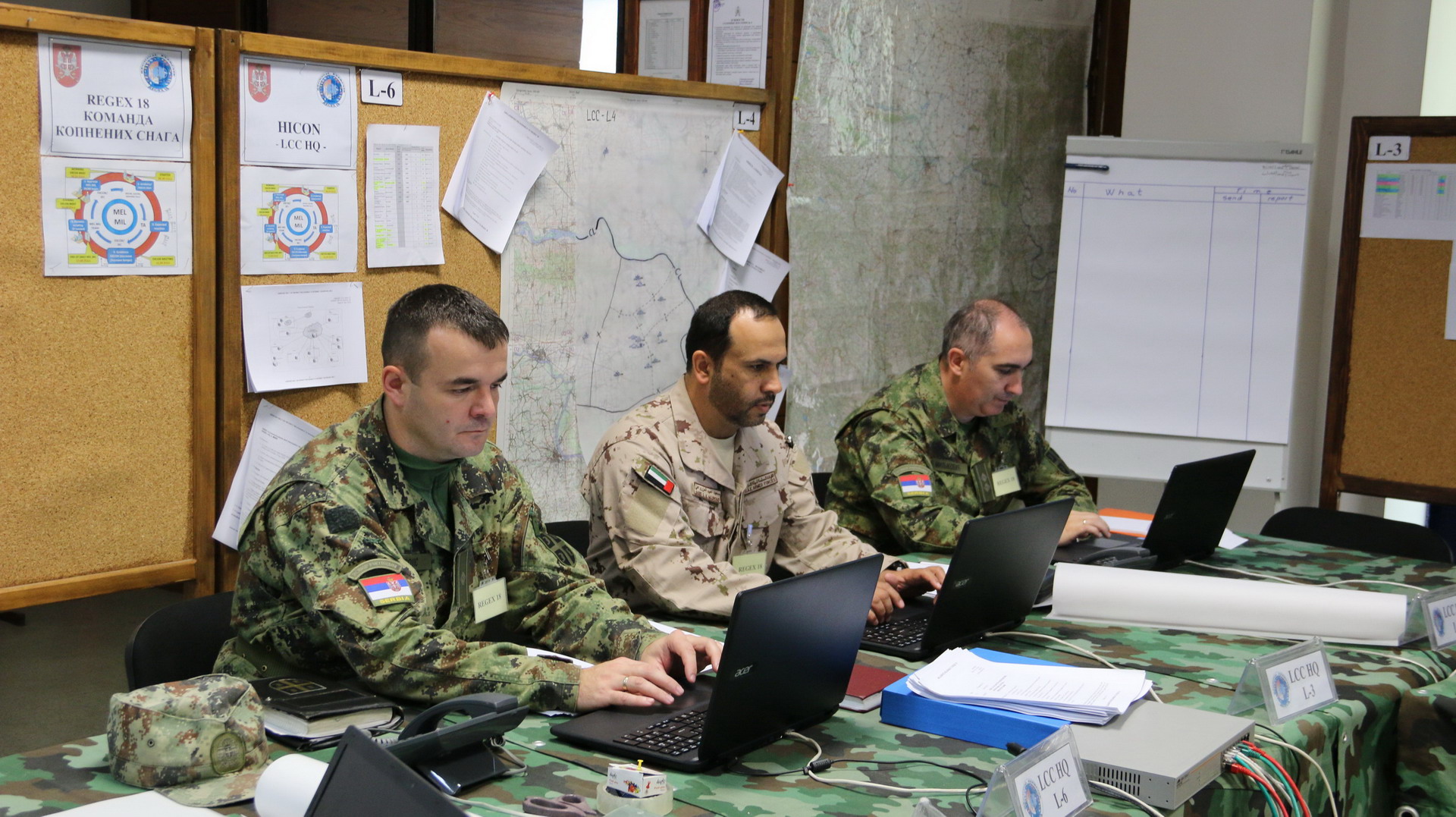 REGEX 18 is combined training of military, civilian and police structures for participation in multinational peacekeeping operations under the mandate of the United Nations and will be conducted at the premises of the Simulations Training Centre from 15th to 19th October. Objectives of the training carried out in accordance with NATO standards and procedures are focused on improving the capabilities of the brigade command staff officers in command and control of forces deployed in operations in a multinational environment in order to enhance interoperability.

Besides members of the Serbian Armed Forces, members of the Special Anti-terrorist Unit of the Ministry of Interior, representatives of international organizations (UN Office in Belgrade, UNICEF, UNHCR, OSCE, International Committee of the Red Cross), the Commissariat for Refugees, the Red Cross of Serbia and about 60 members of the armed forces from 17 countries will also take part in REGEX 18.

The primary goal of the participation of the Serbian Armed Forces in the REGEX Initiative is the development of interoperability in the field of training and development of capabilities for planning combined exercises with the armed forces of the countries of the region and other of NATO members and participants in the Partnership for Peace programme.