Minister Vulin: There is no freedom for Serbia without strong armed forces


Today, in the barracks "Mija Stanimirović" in Niš, Minister of Defence Aleksandar Vulin and the Serbian Armed Forces Army Commander Lieutenant Colonel Milosav Simović attended the celebration to mark the Day of the Artillery Branch and Day of Mixed Artillery Brigade.

Extending congratulations on behalf of the President of the Republic of Serbian and Supreme Commander of the Serbian Armed Forces, Aleksandar Vučić, on the occasion of the Day of the Artillery Branch, Mixed Artillery Brigade, Military Police and Logistic services, Minister Vulin reminded that they had passed a long and difficult path from Karađorđe's cherry tree gun to "Nora".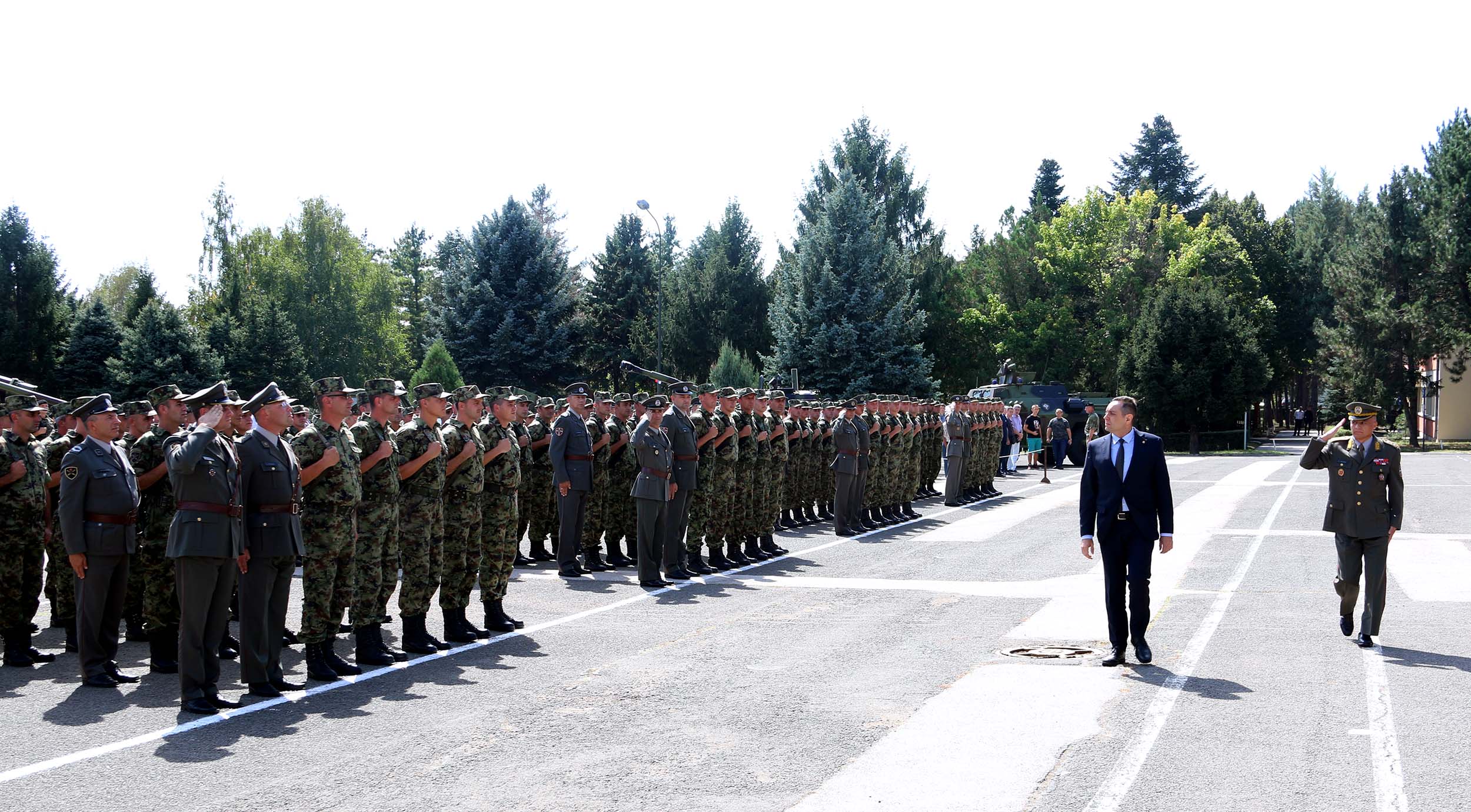 - The weapons changed, and the arms, commanders, names of the armed forces, and the names of enemies changed as well, but one thing has never changed – the longing of Serbian people to be free no matter who it is that they have to claim that freedom from, and they carried that longing within them in that decisive and everlasting struggle – Minister Vulin said pointing out that there was no one who could make a line between the Serbian armed forces and Serbian people who had always gone to a battle with one wish alone, and that was to return to free Serbia.
He reminded that in Šumatovac, Kumanovo and Bitola, Cer, Kolubara and Kajmakčalan and in all the battles and wars which we had not caused, or asked for, the Serbian people had only one wish – to return to free Serbia.

- Generations before us, from Karađorđe's rebels, warriors of Košare and Paštrik, to the heroes of Niš, they all left us the right to live free, to decide on our own who our friends are, how we will develop and what we will live and last for. We will never relinquish that right, which was won in so much blood, to anyone or at any price. That is why you are here. That is why you exist; so that Serbia can always gratefully rely on each of you, proud and assured of your strength, equipment and training, and above all assured of your morale and unwavering belief that only the living in freedom is a living worthy of a man – said the minister of defence reminding that there was no rich slave or rich colony.

He stressed that it was only those people and nations that freely decide for themselves, deserved to be called people and to be nations.

- There is no free and prosperous Serbia without strong, organised and satisfied armed forces.

Serbia is free and successful because you are successful, equipped, trained and above all sworn to it – said the minister of the military.

He also expressed his satisfaction with the fact that so many children were present at the celebration that day.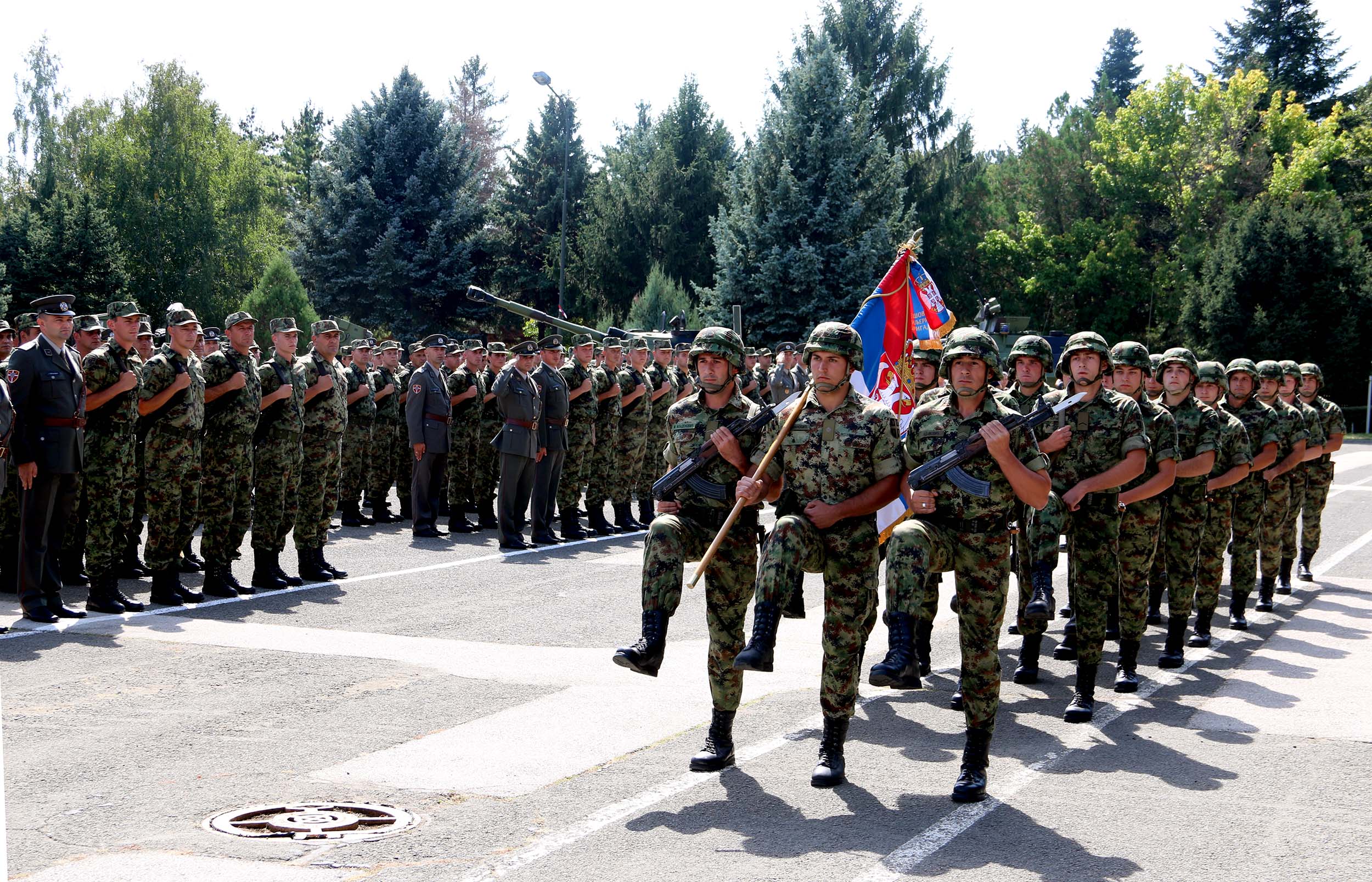 - I am glad when I see them waiting impatiently for their fathers and mothers, confident and assured that when they reach your age, they will live in a safe and free Serbia, and it would not exist if it were not for you, your steadfastness, strength and courage. We will never allow anyone to decide for us. The Serbian Armed Forces are a guarantee that it will remain so, like it always used to be in the past – said the minister of defence underlying that Serbia was grateful to all the members of the Ministry of Defence and Serbian Armed Forces and that it felt proud of them and respected them when they were either lined up or discharging their daily tasks and obligations, because Serbia knew that it was safe.

Commander of the Mixed Artillery Brigade, Colonel Novica Petrović reminded of rich history fostered by the unit he commanded, highlighting that at that moment, at the time of peace, they trained their soldiers, units, they conducted exercises thus creating new generations of artillery men who would be worthy of glorious ancestors.

- We keep and maintain our materiel, so it is always serviceable and ready for use. We ensure that the manning of our units is always within the limits of the maximal grade like it has been so far. We are looking forward to receiving new artillery weapons from our factories – he said thanking his superiors for the rendered support.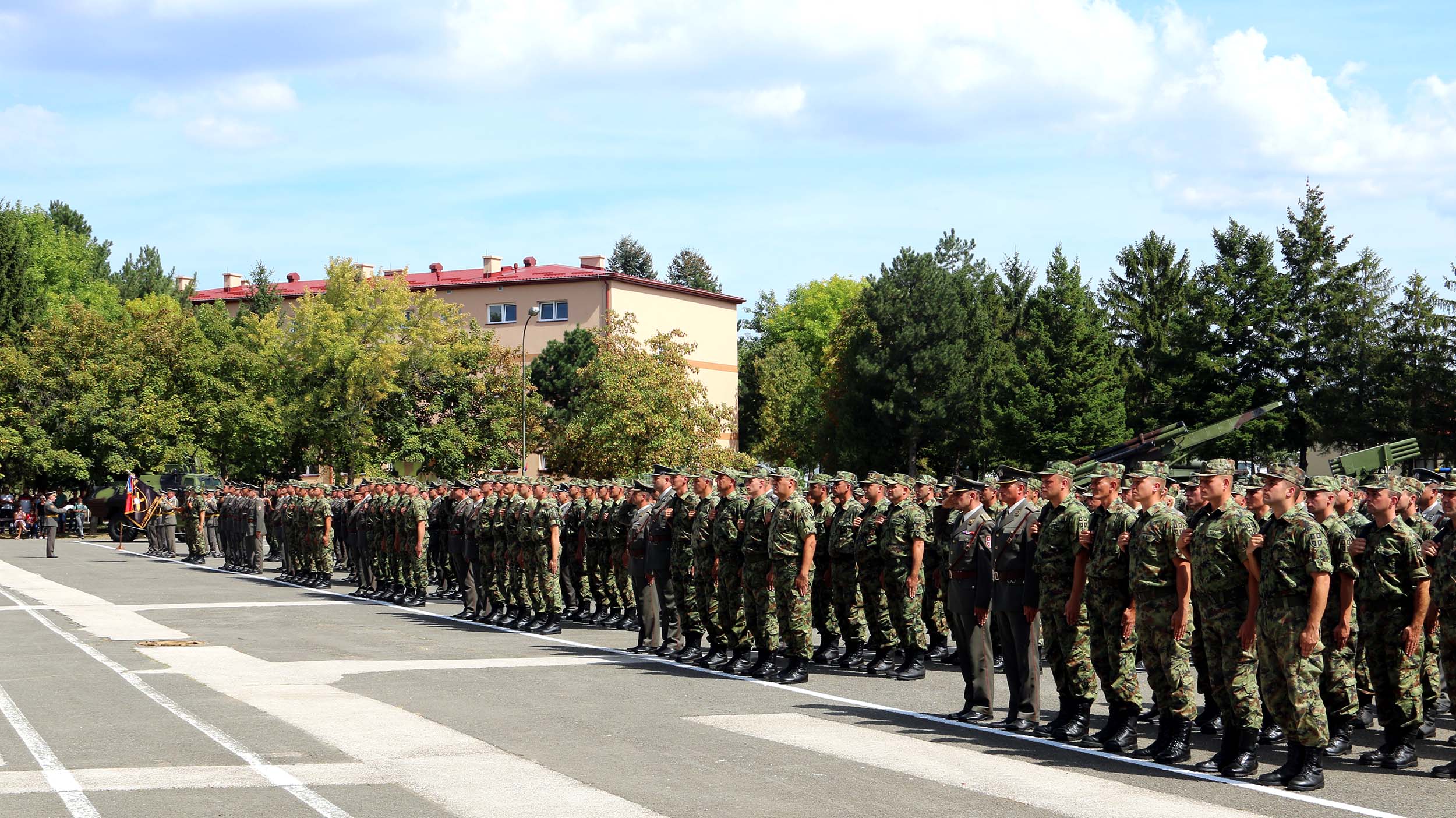 The celebration in the barracks in Niš was attended by the President of the Town Assembly Rade Rajković, presidents of the municipalities of Niš, representatives of local and religious authorities, and the Ministry of Defence and Serbian Armed Forces and numerous guests.
On that day, apart from the Day of Artillery Branch and Day of the Mixed Artillery Brigade, that barracks in Niš was also a venue for the celebration of the Day of Military Police and of Technical, Quartermaster and Transportation Services.

Following the ceremonial march-past and a rich cultural and artistic programme, which included the performance of the military Folk Ensemble "Šajkača", the "Open Day" was organised so the numerous guests and fellow citizens had the opportunity to see a static display of arms and military equipment of the units located in the barracks "Mija Stanimirović".