General Diković with KFOR Commander in Niš


The Serbian Armed Forces Chief of General Staff, General Ljubiša Diković has met with KFOR Commander, Major General Salvatore Cuocci at Niš military airport, today.

Generals Diković and Cuocci discussed the cooperation between the Serbian Armed Forces and KFOR and the current security situation in the Autonomous Province of Kosovo and Metohija and along the administrative line.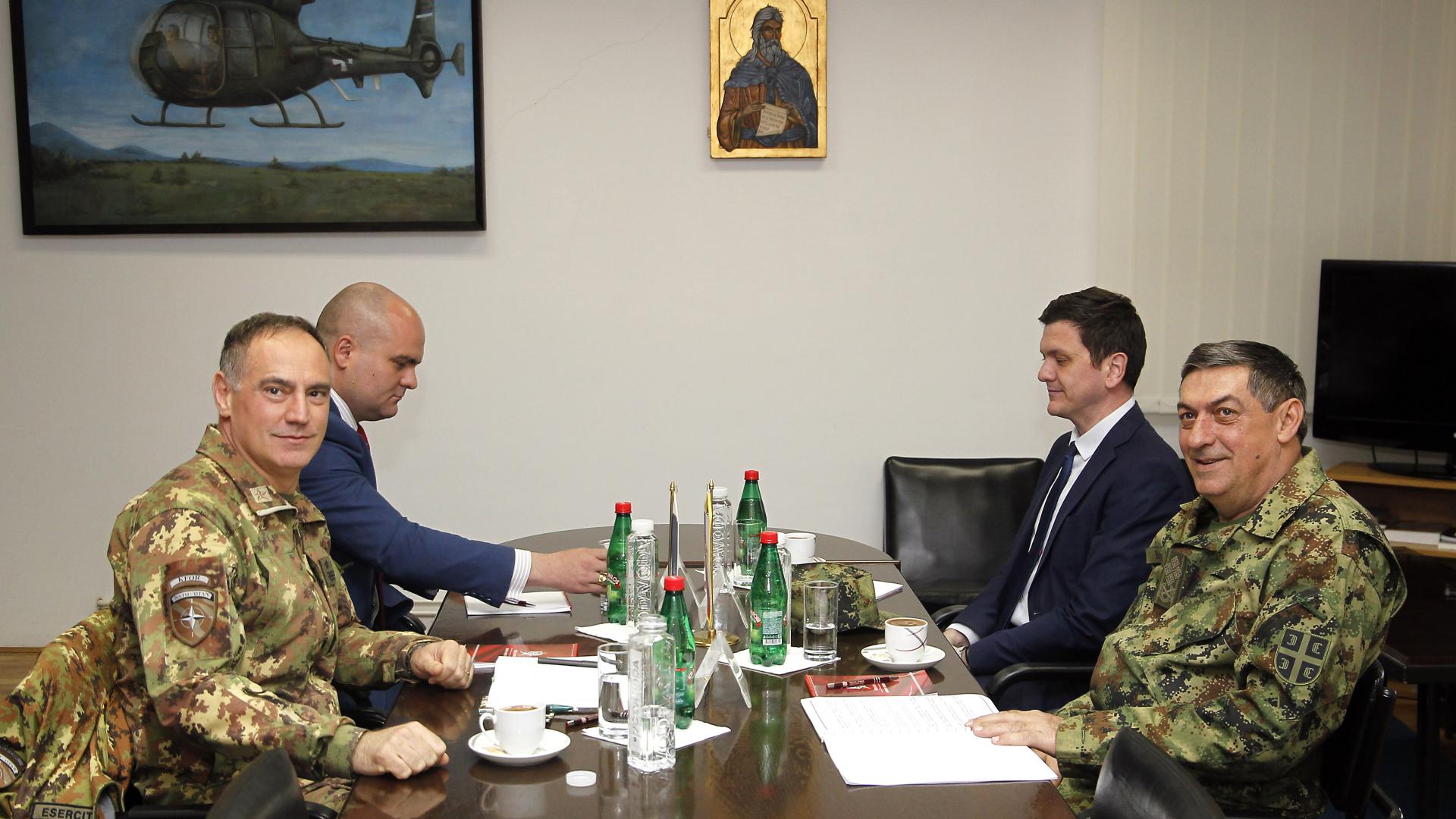 The Chief of General Staff underlined that the presence of international forces in Kosovo and Metohija represents an important factor of general security and stability in our southern province, adding that the Serbian Armed Forces therefore attaches special importance to cooperation with KFOR.

Such meetings between the Chief of General Staff of the Serbian Armed Forces and the KFOR Commander are held regularly. These are high-level meetings of the Joint Commission for the Implementation of the Military Technical Agreement, composed of the KFOR HQ Commission and the Serbian Security Forces Commission representatives. Meetings of the Joint Commission have been regularly held at different levels since 1999, for the purpose of implementing the Military Technical Agreement.