Annual awards for the best scientific research project and doctoral dissertation


Today in the Central Military Club, annual awards for 2017 have been given for the best scientific research project and doctoral dissertation in the Ministry of Defence and the Serbian Armed Forces. The gathering was attended by State Secretary Aleksandar Živković, Assistant Minister for Defence Policy Major General Milan Mojsilović, and representatives of the departments and establishments of the Ministry of Defence and the Serbian Armed Forces.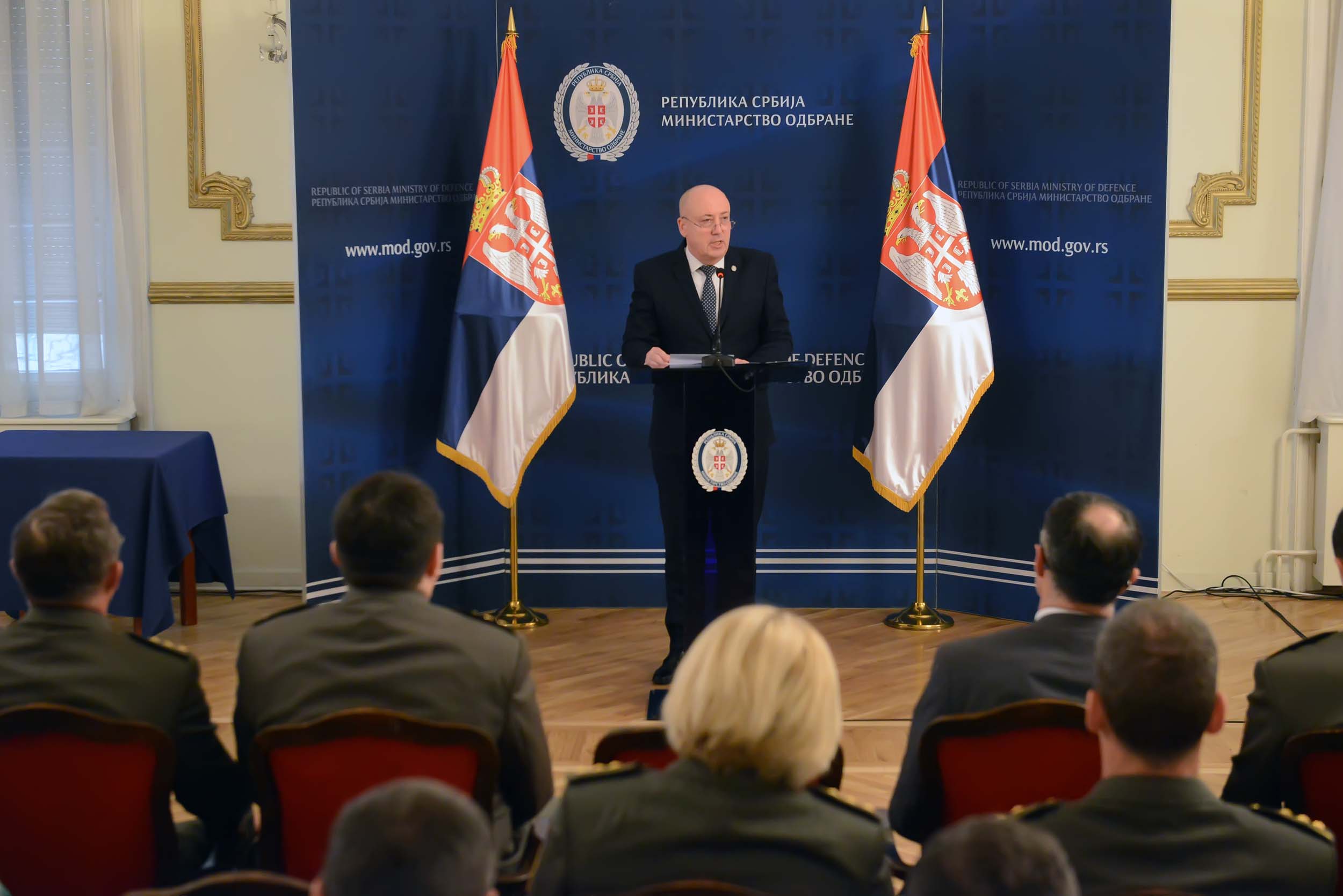 It has been for the first time since the award is granted that two ladies received it - civilians, Associate Professor Ljiljana Jelisavac and Danica Simić, PhD, graduated engineers from the Military Technical Institute: Assistant Professor Jelisavac as the leader of the project "Research in the field of explosives, pyrotechnics, gunpowder and rocket propellants", and Dr. Simić for the doctoral thesis on the topic "Ballistic hybrid nanocomposite materials reinforced with inorganic fullerenes".

State Secretary Aleksandar Živković conferred them recognitions and congratulated them on the awards. He greeted them on that occasion on behalf of the Minister of Defence and all members of the Ministry of Defence.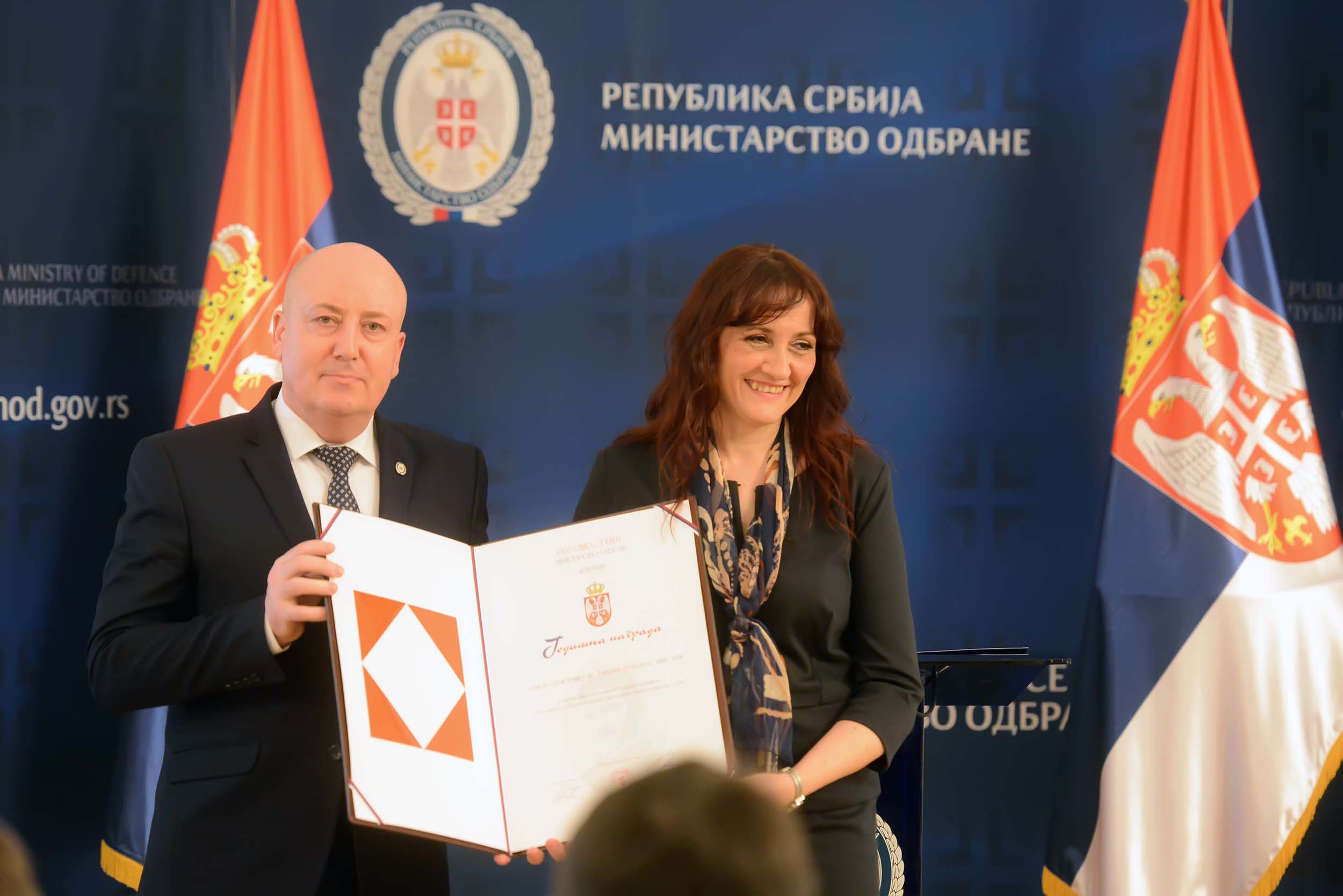 Addressing the attendees, State Secretary Živković reminded that significant steps were taken on the improvement and development of science last year and mentioned some of the important results - 140 tasks were accomplished in the field of basic, applied and developmental research, 75 tasks of verification and final examinations were worked on, three development tools were introduced into use; it has been ensured that members of the MoD and SAF participate in 90 different scientific conferences and gatherings; the field of inventive activity was enhanced - 20 patent applications and technical improvements were solved, and six of our scientific and educational organisations were accredited in accordance with the national regulations.


- Our presence in the building of the Central Military Club of the Serbian Armwd Forces is a kind of confirmation that the defence system understands and respects the role of science in the process of developing defence capabilities. By further improving this area, the scientific community of the Republic of Serbia and in the future will have reliable associates in the Ministry of Defence and the Serbian Armed Forces - the State Secretary pointed out.

The annual award for the best scientific research project, doctoral dissertation and master's thesis in the Ministry and the Armed Forces, which is given for the promotion of scientific research work and stimulation of scientific workers in the defence system, was established by the Decicion of the Minister of Defecse of 2005.

President of the Commission for the selection of work proposals for 2017, Colonel Dr. Aleksandar Ilić from the Strategic Planning Department, explaining the selection of this year's works and projects, said that four scientific research papers and seven doctoral dissertations applied for the awards.