Fire Salute on the Occasion of the Statehood Day
Today, on Sava Terrace on Kalemegdan on the occasion of marking 15th February – the Statehood Day of the Republic of Serbia, a fire salute was fired with 10 volleys from six artillery weapons in line with the order issued on that occasion by the President of the Republic of Serbia.


The fire salute, carried out by Guard Battalion of the Serbian Armed Forces, was attended by Minister of Defence Aleksandar Vulin and Chief of the General Staff of the Serbian Armed Forces General Ljubiša Diković with associates as well as numerous citizens.

This year, the fire salute was carried out at the same time, at 16.00 on Kalemegdan, Fortress of Niš and Fortress of Petrovaradin. In Niš, the fire salute was attended by the Vice President of the Government and Minister of Interior Nebojša Stefanović and Army Commander Lieutenant General Milosav Simović, while in Novi Sad among the present were President of the Provincial Government Igor Mirović, the Mayor of Novi Sad Miloš Vučević and Commander of the First Army Brigade Brigadier General Željko Petrović.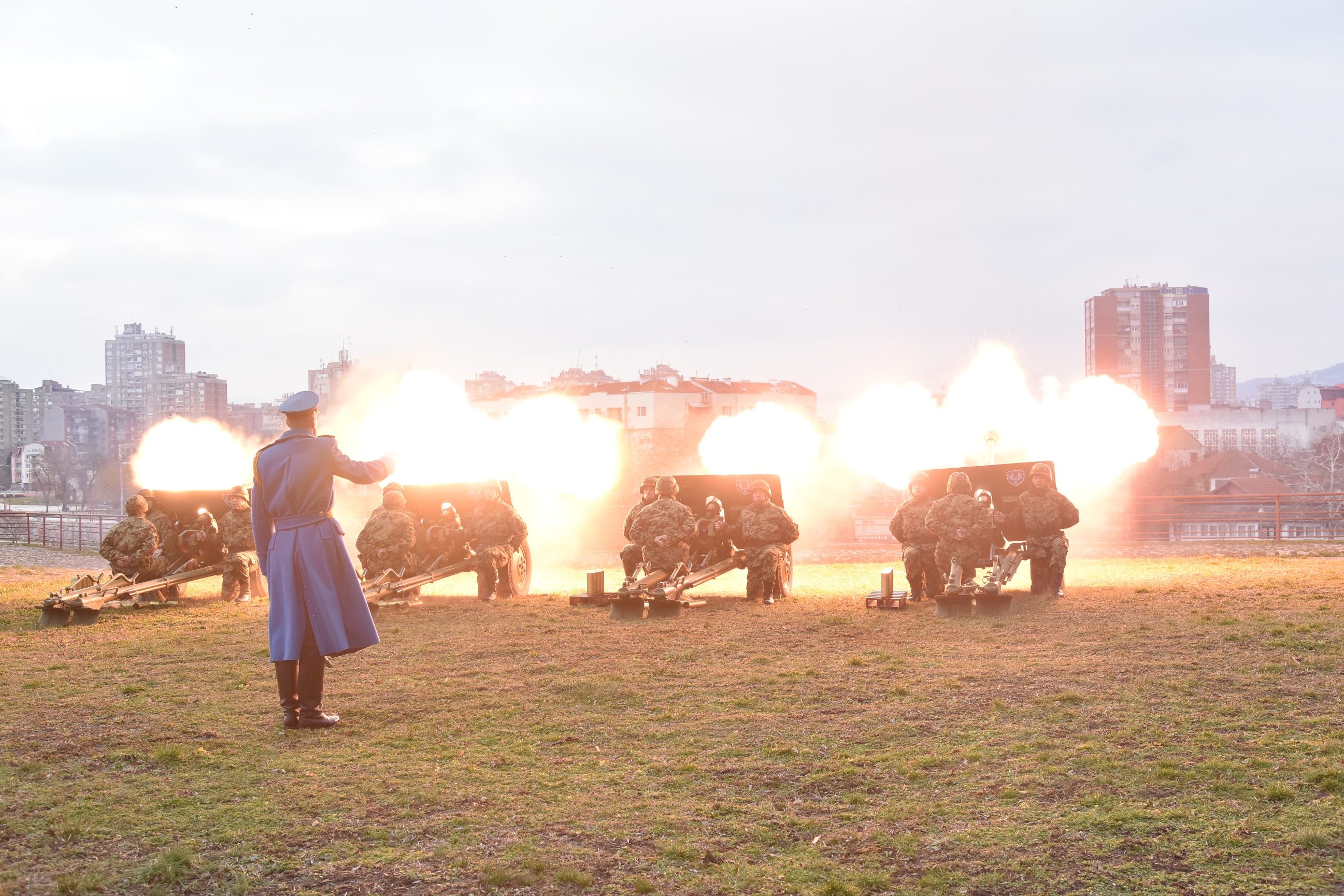 Serbia observes the Statehood Day on the great Christian holiday Candlemas, thus marking the anniversary of the First Serbian Uprising led by Warlord Karađorđe. On the same day, in 1835 the first Constitution of the Serbian Principality, also known as Candlemas Constitution, which defined Serbia as an independent principality divided into shires, cantons and municipalities.