Minister Vulin meets with Ambassador Chepurin
Defence Minister Aleksandar Vulin spoke today with the Ambassador of the Russian Federation to the Republic of Serbia, Alexander Vasilevich Chepurin.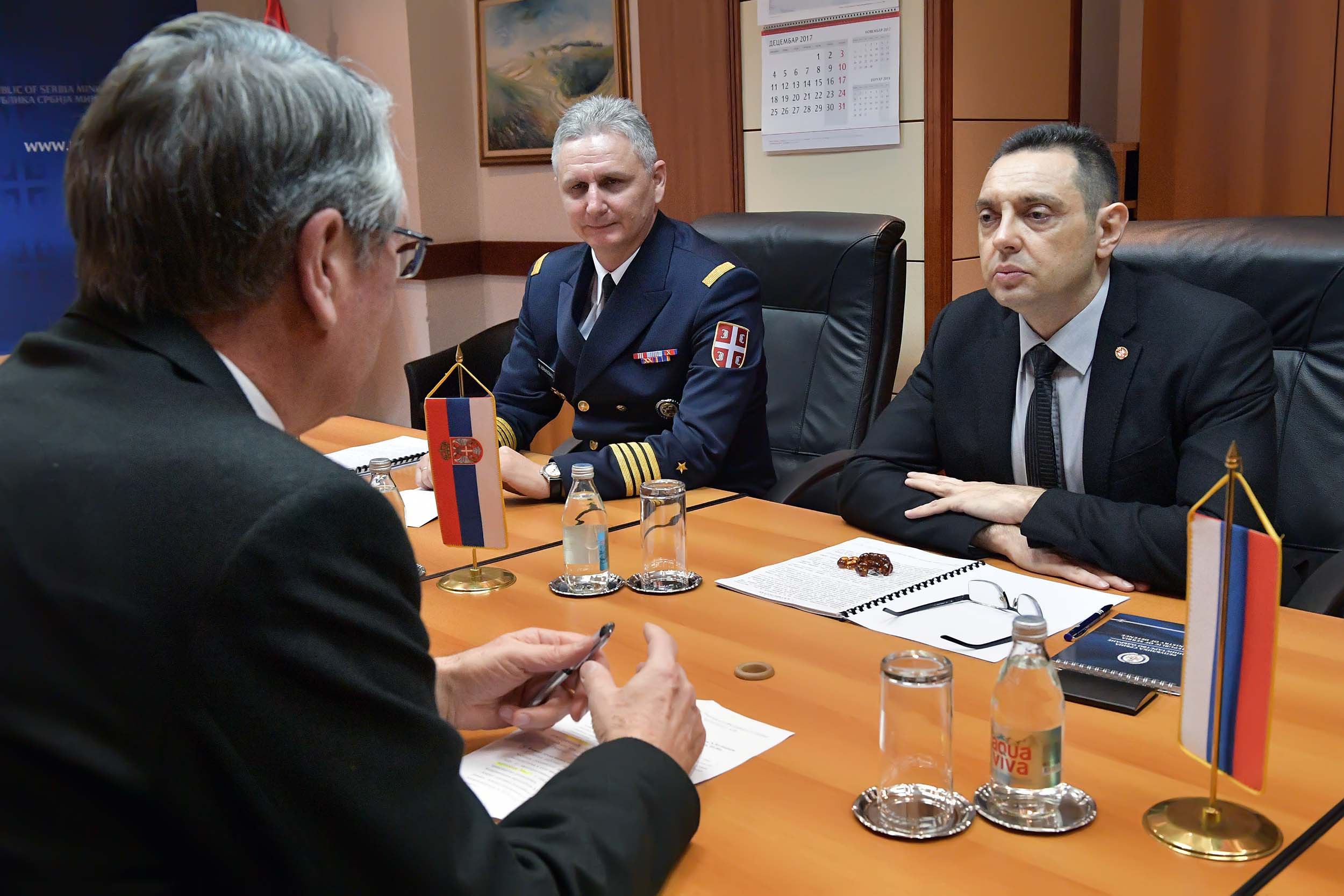 During the talks, they expressed mutual satisfaction on the progress and dynamics of bilateral cooperation in the field of defence, in accordance with the Declaration on Strategic Partnership between the two countries.

Minister Vulin thanked for the support provided by the Russian Federation in preserving the territorial integrity and sovereignty of the Republic of Serbia, achieving our foreign policy priorities and protecting our national interests, as well as supporting the policy of military neutrality pursued by the Republic of Serbia.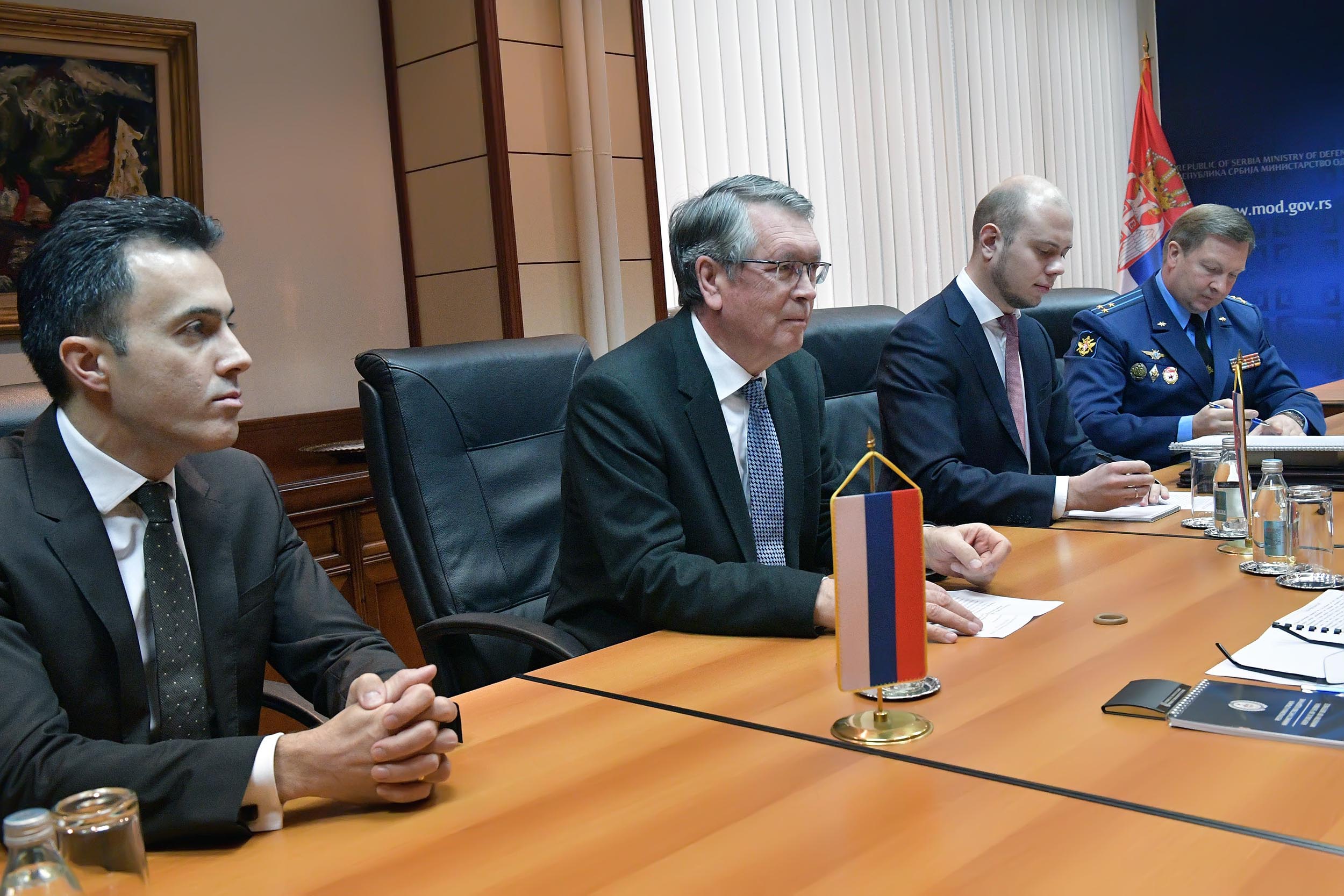 The forthcoming visit of the President and the Supreme Commander of the Serbian Armed Forces, Aleksandar Vučić, to the President and the Supreme Commander-in-Chief of the Russian Armed Forces is of great importance for the development of our cooperation in all areas, from the economic to the military ones, as well as personal respect and friendship of the two presidents.