Expert Talks with the Representatives of Joint Forces Command Naples
Department for International Military Cooperation has conducted regular expert talks with a delegation of the Joint Forces Command Naples.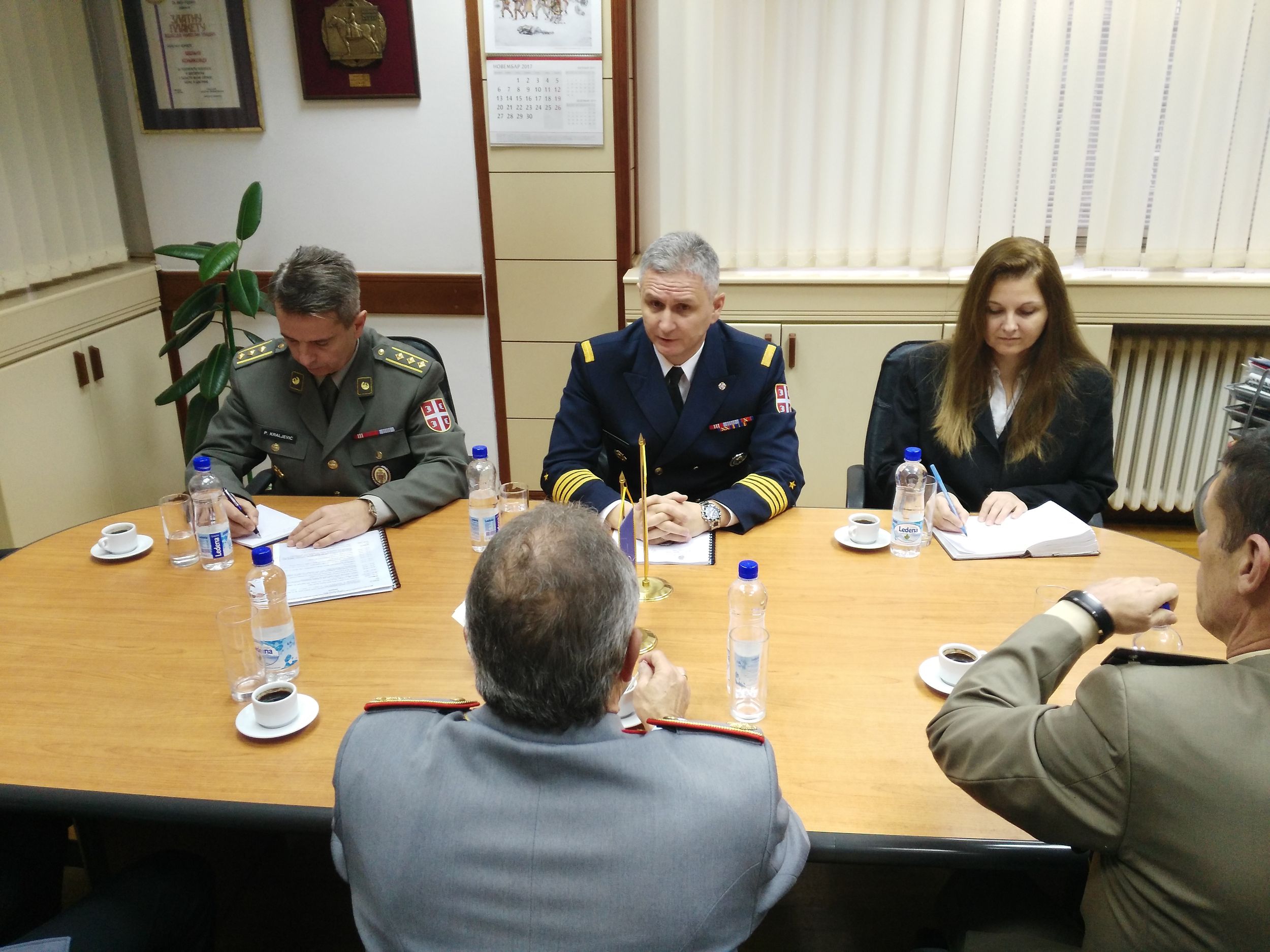 The Head of Department Navy Captain Milan Konjikovac expressed gratitude to the Command in Naples, responsible for the conduct of the KFOR mission, for the successful cooperation conducted until that moment. Evaluating the cooperation between Serbia and NATO as excellent, he pointed out the significance of maintaining the level of presence of KFOR forces in the field, aimed at ensuring safety and security of all citizens of Kosovo and Metohija. Furthermore, he emphasised the professionalism of the KFOR members during the execution of the assigned mission and the expectation that the presence of KFOR would continue to be defined on the basis of the real situation in the field. He reminded that the Republic of Serbia provided full contribution to regional stability, and that the following year Serbia would be a host of a regional exercise REGEX 18.

Brigadier General Kloss agreed with the evaluated success of the military-to-military cooperation under the auspices of the Partnership for Peace and pointed out his satisfaction with the multidimensional cooperation through numerous mechanisms of the Partnership for Peace. He assessed that the Republic of Serbia was perceived as a reliable and predictable partner.

Apart from the analysis of this year's cooperation under the auspices of Partnership for Peace, the activities for the cooperation were harmonised for the year 2018.
Brigadier General Giuseppe Marinelli Head of NATO Military Liaison Office in Belgrade also attended the meeting.