Visit from a Delegation of Israeli Memorial Centre to the Military Archive
Representatives of the Memorial Centre "Yad Vashem" from Jerusalem are staying from 12th to 16th November in a working visit to the Military Archive for the purpose of considering the realisation and further implementation of the work defined by an International agreement between these two institutions.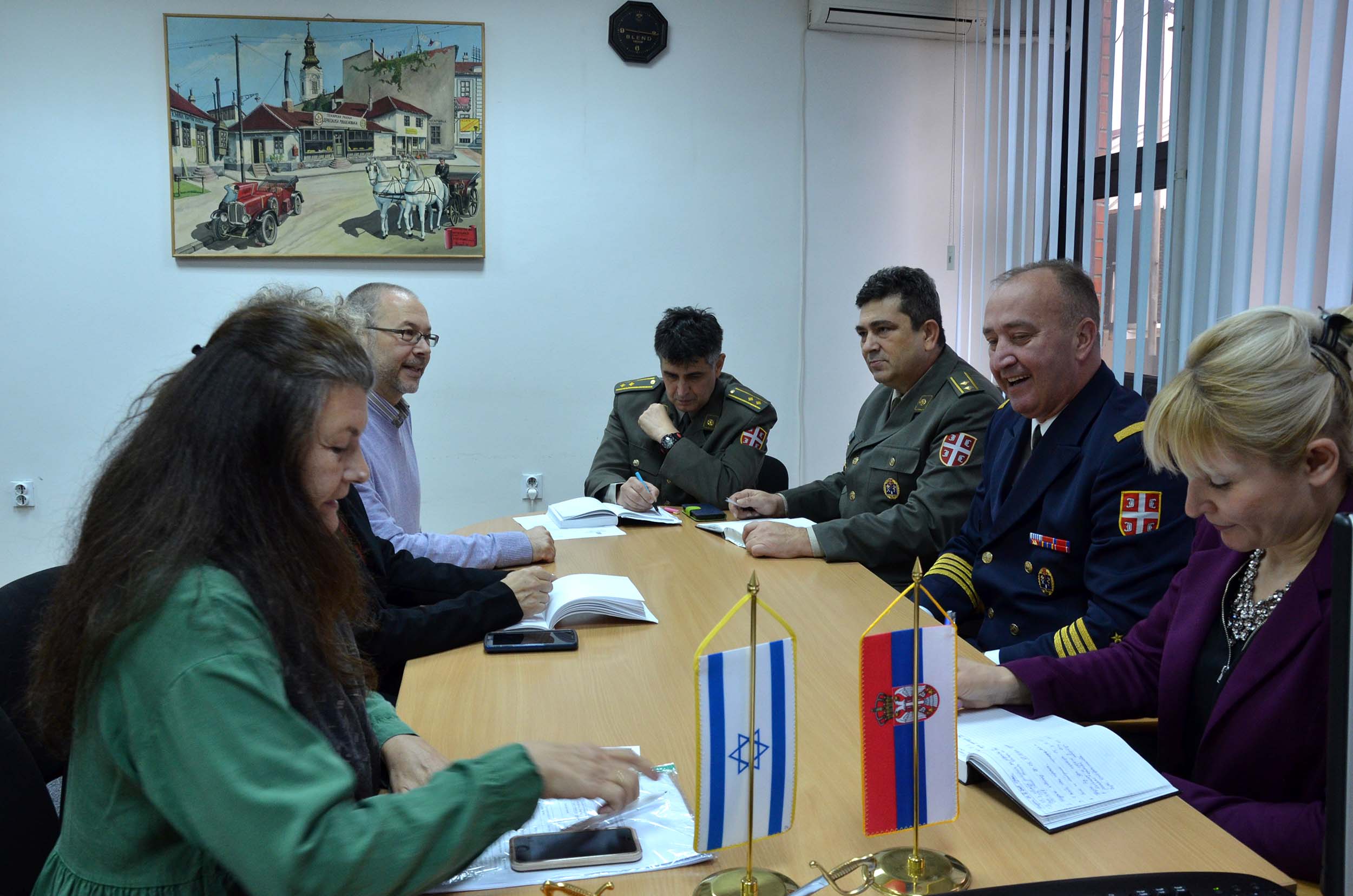 The delegation of our guests consists of Sara Pećanac, Director of Division for Conservation and Digitalisation and Maša Jonin, Director of the Section for Archive Acquisition of the Memorial Centre, while the hosts are represented by Navy Captain Goran Petrović and his assistant Lieutenant Colonel Duško Milojević with their co-workers.

In the course of research, which, pursuant to the Agreement, lasts three to four years, the representatives of the Memorial Centre are allowed access to and scanning the archival material referring to the Holocaust in the territory of former Yugoslavia during the Second World War with the focus being placed of documents.

-This is the matter of voluminous and relevant historical material, part of which has already been scanned, while the remainder is going to be processed by the researchers of the Memorial Centre "Yad Vashem" – Director of the Military Archive Navy Captain Goran Petrović sais and explains that the goal of that day's visit is also to define the modalities for the engagement of researchers and the dynamic of the process defined by the Agreement.

Greeting the guests, Director of the Military Archive expressed his satisfaction with the progress of the realisation of the Agreement and confirmed that the Military Archive would be a reliable partner to the Israeli friends.

Guests from the Memorial Centre "Yad Vashem" pointed out that they were quite pleased with the realisation of research and that they hoped that the gathered material for the research would help "filling the historical holes" and creating an overall picture of the Holocaust, the great suffering of the Jewish people in the end of the first half of the last century.