Memorial Plaque to the First Serbian Photo Reporter Rista Marjanović Unveiled
Today, in the hall of the Central Military Club, a memorial plaque was unveiled to Risto Marjanović, the first Serbian photo reporter, author of the photographs of immeasurable documentary value which recorded the strength and resolve of the Serbian Armed Forces in the Balkan and the First World War.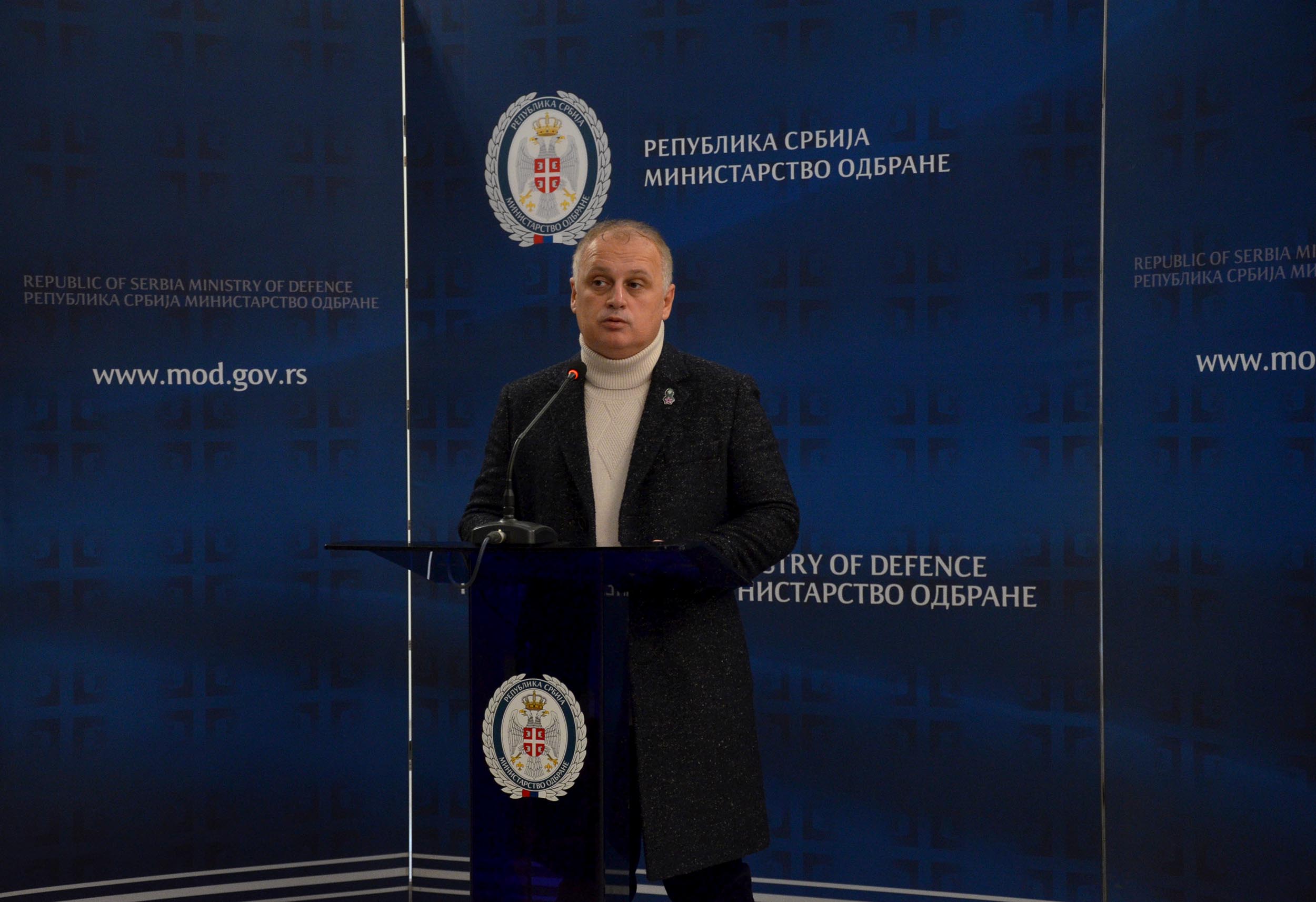 The memorial plaque was unveiled by Manager of the City of Belgrade Goran Vesić together with the members of the family of Risto Marjanović.

On that occasion, Vesić reminded that on that very day 99th anniversary of the end of the Great War was celebrated "in which Serbia, was, as always, on the right side" but it paid its great victory dearly.

- In that war, we lost 26 per cent of our population, and out of 707 thousand mobilised soldiers of the Serbian Army, 160 thousand returned to their homes. It was a demographic blow from which Serbia has never recovered – the City Manager pointed out and added that the great victory would not have been preserved and we would not have known so much about it, if it had not been for Risto Marjanović.


Vesić added that it was precisely Marjanović that as a photographer had recorded the grand victories on Cer and Kolubara, withdrawal of the Serbian Army over Albania and all significant epic tales of the Serbian Army in the First World War.

- Owing to his photographs, activities to assist Serbian Army were orgnaised in the world since they in the best way bore witness to the tragedy that the Serbian people had endured.

- Risto Marjanović continued doing his work in the Second World War when he rejected to collaborate with Germans in 1941, only to endow our memory, three years later, with the photographs of the liberation of Belgrade. Many of his photographs are exhibited today and if it had not been for those photographs, today, we would probably not know many details from that heroic fight of the Red Army and the People's Liberation Army which ended in liberation of our capital on 20th October 1944 – City Manager Goran Vesić said.

He concluded that even on that day, the photographs of that author taught us that in the future we should never bring our country in a situation to be devastated and be a victim of a conflict between world powers and that was why the photographs of Risto Marjanović were so important and it was also very important that the Serbian Armed Forces with the City of Belgrade had passed a decision to preserve the memory of him in this way.

On the eve of the outbreak of the First Balkan War in 1912, Risto Marjanović worked as an editor for the illustrations of an American journal New York Herald for Europe. He went to the front as a war reporter of the Serbian Supreme Command where he made recordings and reports from the battlefield published by European newspapers.