Keeping and developing military traditions

State Secretary in the Ministry of Defence, Aleksandar Živković, met today with representatives of the ministries of Labour, Employment and Social Affairs, Culture and Information, Education, Science and Technological Development, State Administration and Local Self-Government, as well as representatives of the Archives of Serbia, the Archives of Yugoslavia, the Historical Archive Belgrade and the Historical Archive Požarevac, for the purpose of agreeing on cooperation on the realization of the project dedicated to the memorial rooms of the Ministry of Defence and the Serbian Armed Forces.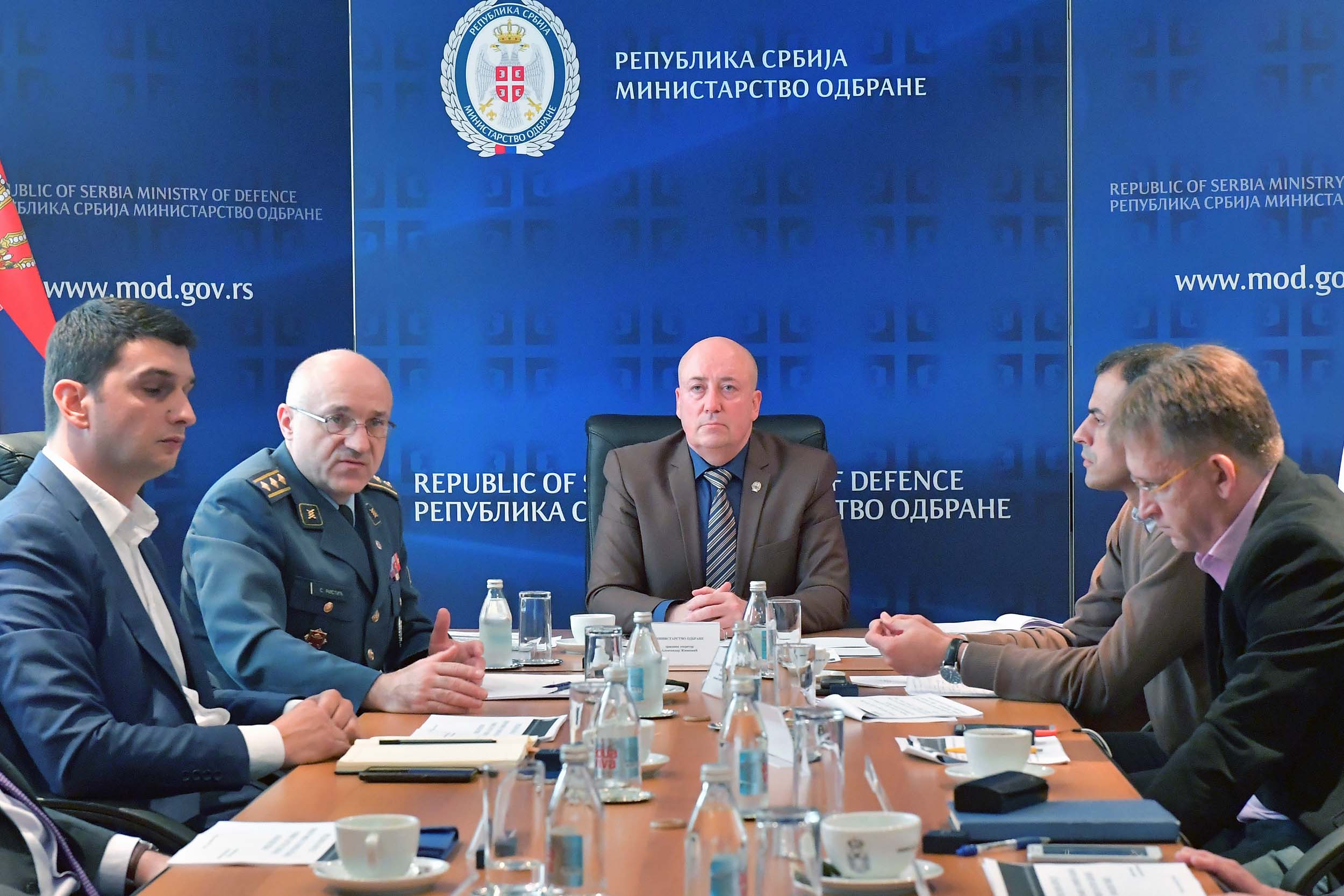 It is about the creation of a monograph and the production of a documentary film with the theme of the memorial rooms in the Ministry of Defence and the Serbian Armed Forces, which would be promoted on the Armistice Day - the day of armistice during the First World War - on 11th November.

Participants in the meeting presented the preliminary design of the project and considered further steps for its execution, as the project will have great importance for the preservation and development of military traditions in the Republic of Serbia.