Dismantling the pontoon bridge on Lido
Members of the 1st pontoon battalion of the River Flotilla have finished dismantling of the pontoon bridge which connected the Zemun quay and Veliko Ratno ostrvo river island, during the summer season.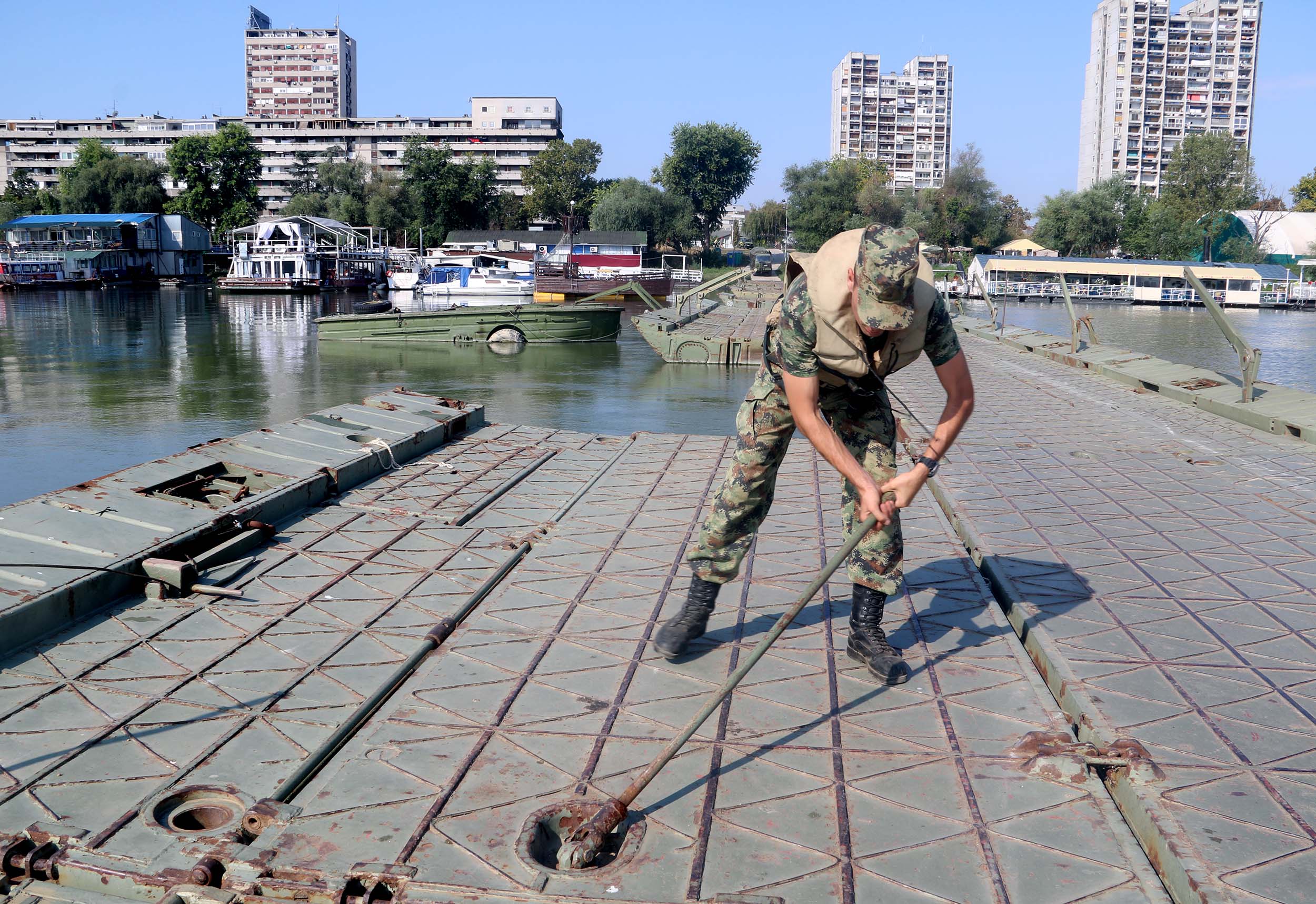 Thirty-six floating components and two end components were disassembled by a complex and demanding action, to two floating sections that will be transported tomorrow using four tugboats, by waterway, on the Danube to the confluence of the Sava River, and then along the river, to the home barracks "Cer heroes" in Šabac, which has a total length of 107 kilometres.

According to Lieutenant Colonel Siniša Marinković, Commander of the 1st pontoon battalion, the 20-ton bridge was safely disassembled in accordance with the order of the superiors, and that the bridge sections have been prepared for disengagement and transport to their home location.

- Packing up of the camp equipment where members of the unit were staying during their engagement for maintenance of bridge crossing is also in progress. We hope that we will be able to deliver bridge sections by the waterways during one day, in 11 to 12 hours, depending on the conditions of navigation and the water level of the Sava River.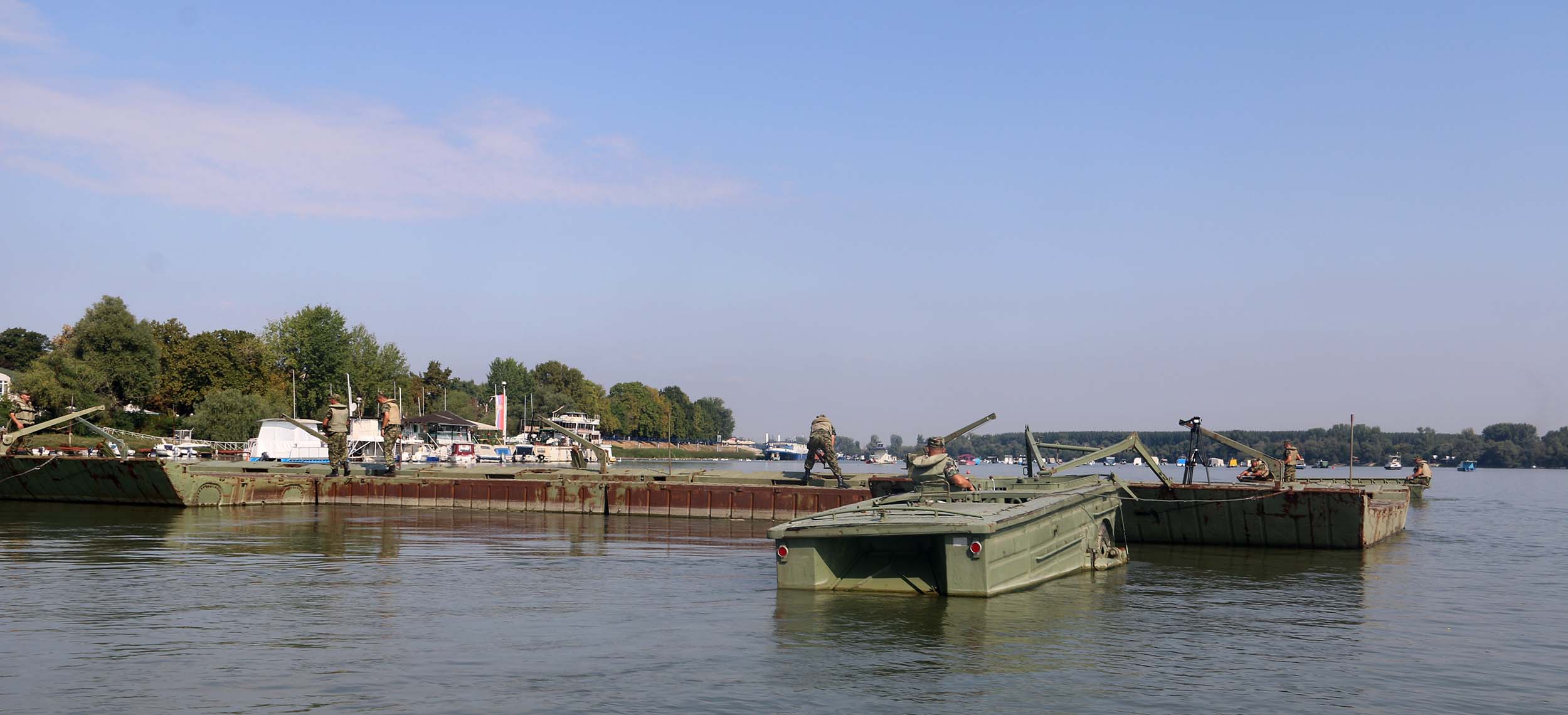 The commander points out that, in the period from 15th June to 1st September, the crew of the bridge was continuously engaged on the ground, and that the installation, maintenance and dismantling of the bridge is a form of training the unit.

- The conditions during the summer were extreme in terms of temperature, and the bridge had to be monitored all the time, measures had be taken to shorten or lengthen it, to maintain and clean it, but the members of the unit showed great skills.

The bridge crossing point, 365 meters long, was set up on 20th June this year, based on the Contract for the provision of engineering services between the Zemun Municipality and the Serbian Armed Forces. The two-month maintenance of the pontoon bridge engaged daily 15 members of the 1st pontoon battalion who took care about both the security of the bridge and the safety of citizens.