High Level of Competence Shown at the Exercise "Saber Guardian 17 – MASCAL"


At military air base "Mihail Kogalniceanu" in Romania, the participants of the exercise "Saber Guardian 17 – MASCAL", among whom there are the members of Military Health Department of the Ministry of Defence, in last seven days had an opportunity to present the achieved level of training in providing medical assistance to population in crisis situations. The members of the Ministry of Defence participate in the exercise as part of Balkan Medical Task Force, together with the members of military health from Bosnia and Herzegovina, Macedonia, Slovenia and Montenegro.


Speaking about the exercise, Commander of BMTF Lieutenant Colonel Žarko Mićović from the Military Health Department of the Ministry of Defence of Serbia, pointed out that the members of BMTF have during their participation in this exercise, demonstrated that they were fully trained and ready for rapid reaction in crisis situation which was reflected in providing medical care to a great number of the injured in very brief period of time.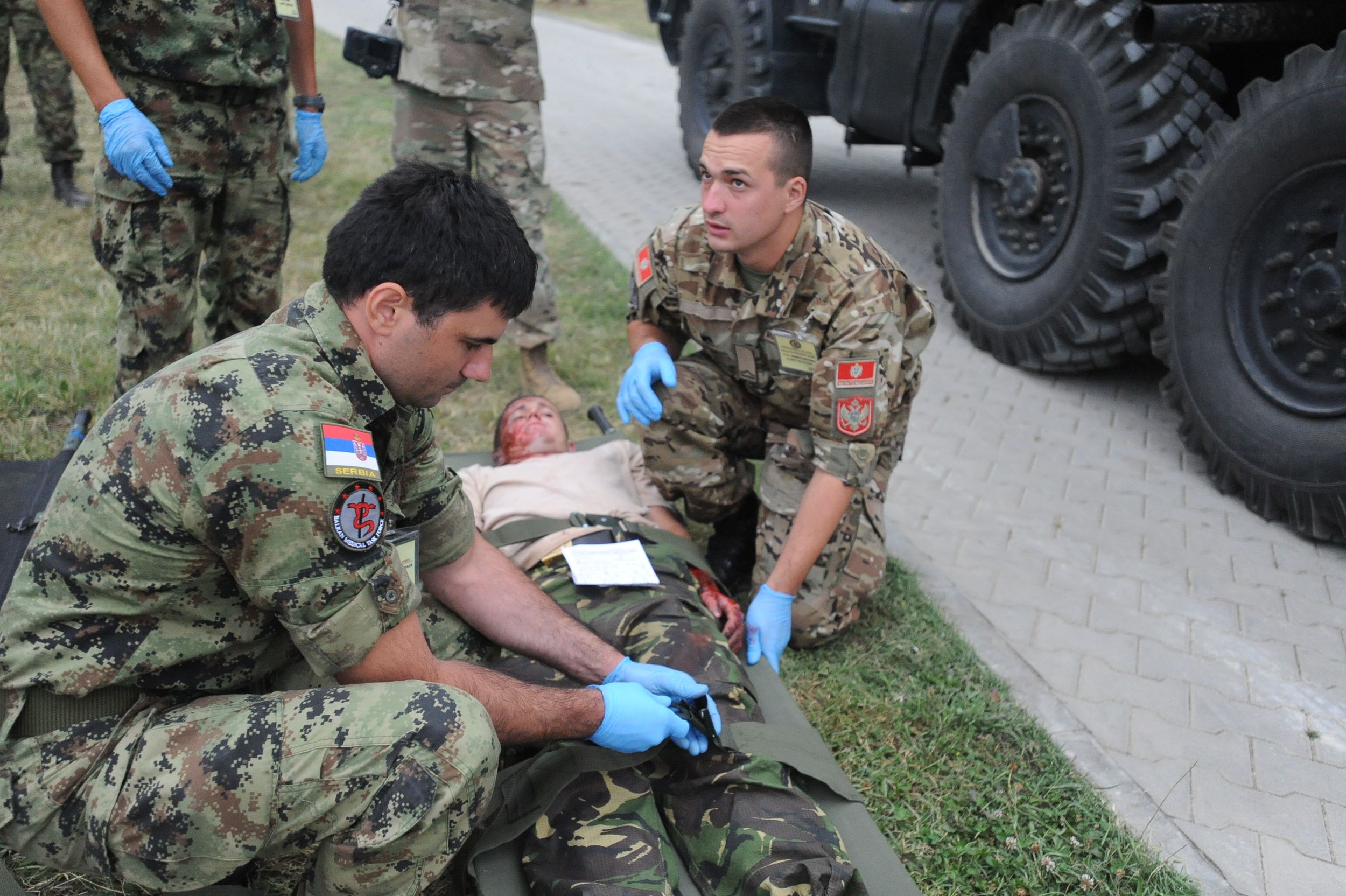 -During the exercise the members of BMTF have demonstrated a high level of partnership, closeness and expertise which to a large degree helped us to more easily discharge the assigned tasks of the exercise – Lieutenant Colonel Dr Mićović and added that BMTF could serve as a good example of developing regional cooperation in other spheres of life as well.

At one of the most complex exercises in the field of providing medical care, 60 members of BMTF exercised numerous activities and procedures for the provision of assistance to the injured and ill, together with the members of US EUCOM and Romania. All the activities regarding the reception of a great number of injured were planned in detail, coordinated, and "the injured" who arrived in set up field hospitals Role 2 looked as if the situation were real.

During yesterday's demonstration of capabilities, the work of the members of BMTF was observed by the Minister of Defence of Romania, Adrian Ţuţuianu and Chief of General Staff of Romanian Armed Forces, General Nikolae-Ionel Ciucǎ, Commander of USAEUR Lieutenant General Ben Hodges and other numerous officials from the countries of exercise participants who had an opportunity to view and assure themselves of competence of the Balkan Medical Task Force.