Friendly Relations between Serbia and Iran
The Minister of Defence, Aleksandar Vulin and Ambassador of the Islamic Republic of Iran, Hossein Molla Abdollahi talked at today's meeting about the opportunities for the enhancement of bilateral defence cooperation between the two countries.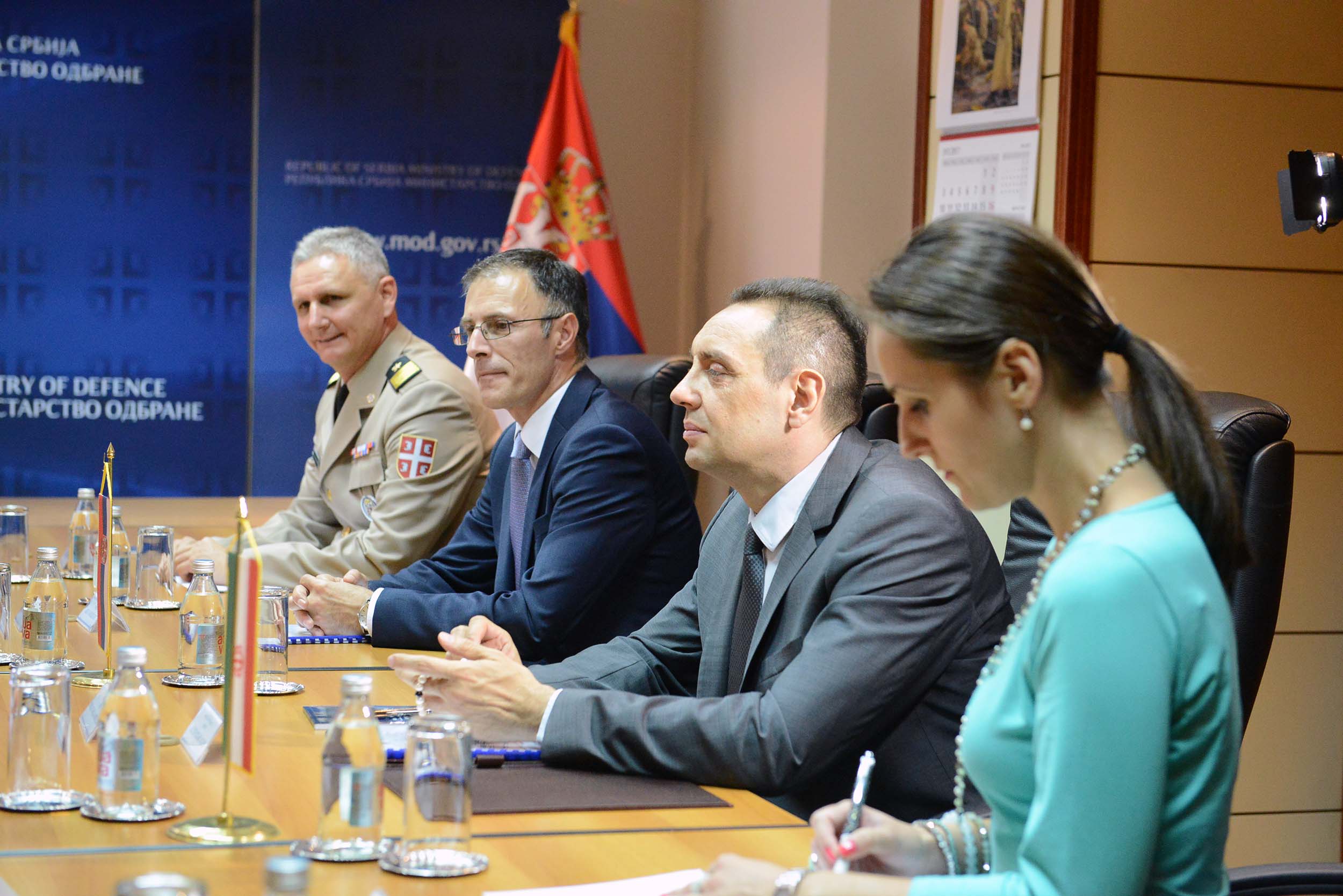 Ambassador Abdollahi conveyed to Minister Vulin personal congratulations of the Minister of Defence and Armed Forces Logistics of the Islamic Republic of Iran, Hossein Dehghan on the appointment as the Minister of Defence. Minister Vulin thanked the Iranian Ambassador for the principled support of Iran to legitimate efforts of the Republic of Serbia to preserve sovereignty and territorial integrity in Kosovo and Metohija and extended his condolences on the occasion recent terrorist attacks in Teheran.

Vulin and Abdollahi agreed that the friendly relations between Serbia and Iran represent a good quality basis for development of cooperation, in which there exists a mutual interest.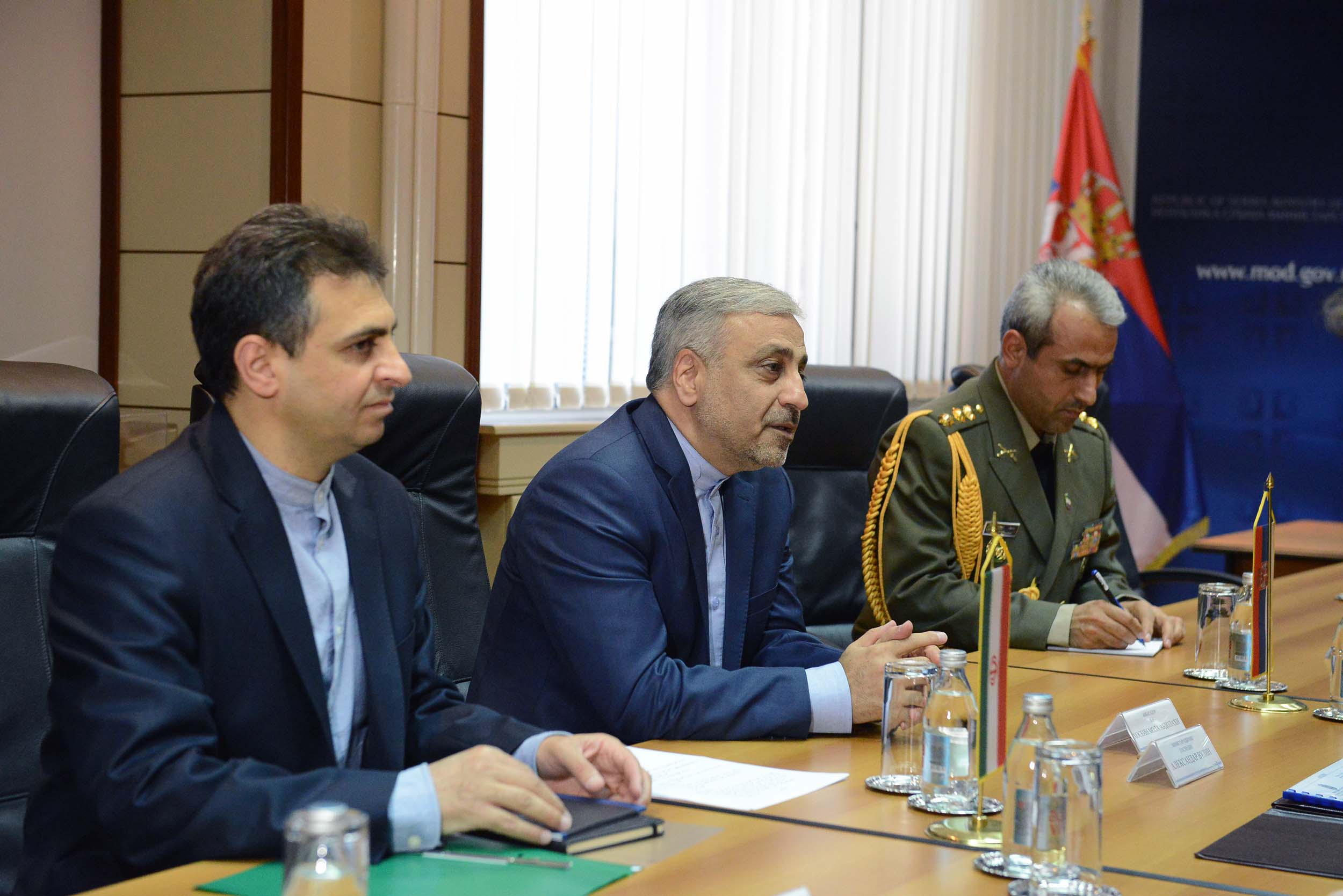 The interlocutors assessed that the real potential lies in the field of military education and military medicine, with full respect for the restrictions and measures imposed by the UN and EU on Iran. Minister Vulin pointed out that the Republic of Serbia is a regional leader in the field of military education, and that numerous officers from abroad were educated at the Military Academy. He added that vast experience gained in the field of military medicine, along with significant developed capacities, leaves room for the establishment of cooperation in that field, in which Ministry of Defence takes much pride.

Vulin and Abdollahi discussed the current security topics relating to the region and beyond, and they particularly stressed the unpredictability of the migrant crisis as a security challenge. The Minister of Defence underlined that Serbia acts as a responsible member of international community and provides an adequate response to the current crisis, while the Ministry of defence and Serbian Armed Forces render a strong support to the mitigation of the effects of the migrant crisis to other state bodies.