Defence industry - a development opportunity for Serbia
Defence Minister Aleksandar Vulin with his associates has met today with directors and representatives of the companies from the Serbian Defence Industry group.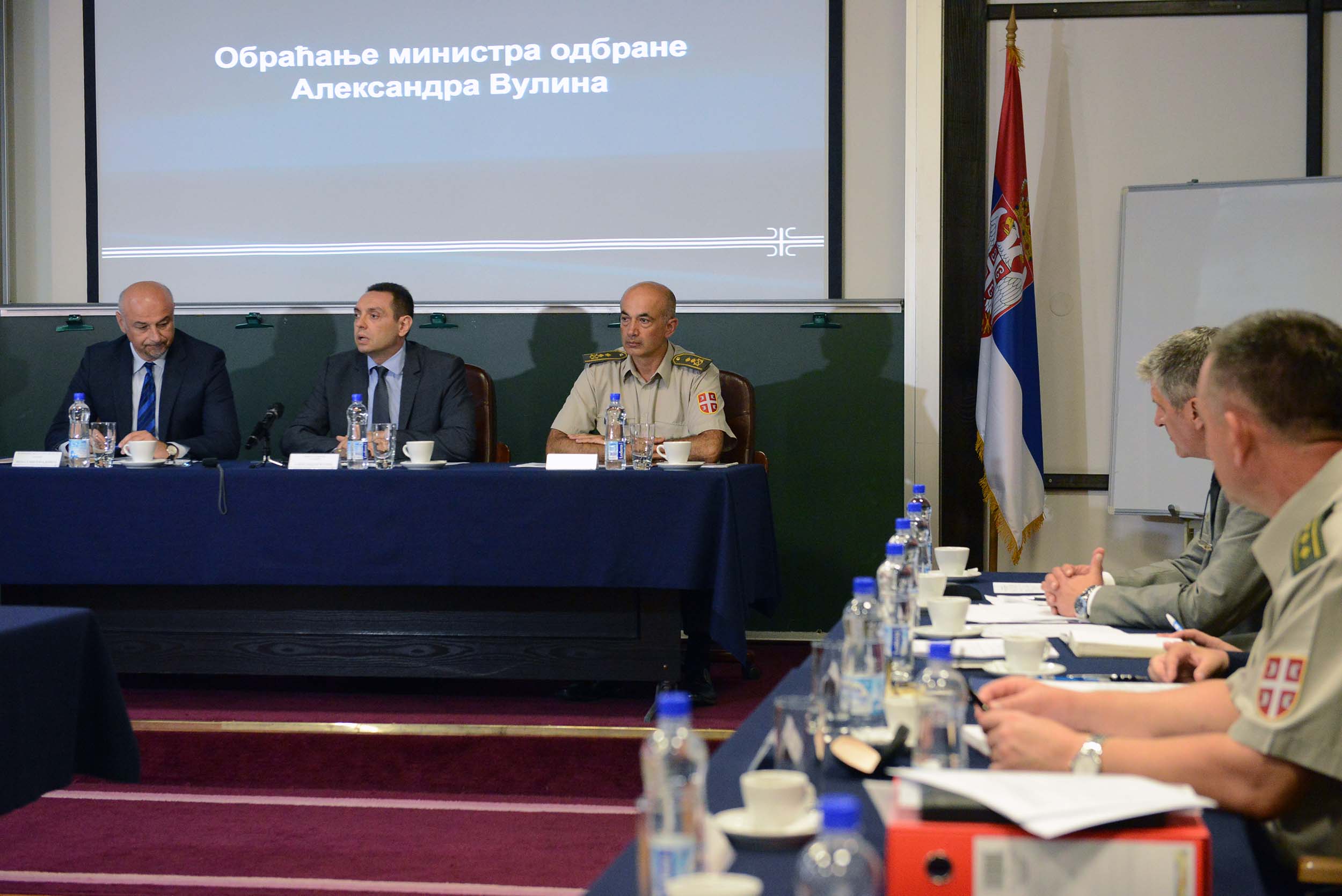 During the meeting, the Minister pointed out that the Serbian Defence Industry is our development opportunity, but also an opportunity to compete with much bigger and more powerful participants in the market, who may have more money, but our brains, diligence and persistence cannot be replaced.

- President of the Republic and Supreme Commander of the Serbian Armed Forces, Aleksandar Vučić, also as he was Prime Minister, paid special attention to each of you, and he will continue to do so on his new duty, as well, Minister Vulin said. He stressed that our defence industry has survived the toughest of times, including physical destruction during the NATO aggression, but it showed strength, recovered and began to participate in the world market, primarily thanks to the support of the Government of the Republic of Serbia.

Minister Vulin pointed out that the Government of the Republic of Serbia will "neither get rid of nor give up on" the Defence Industry, that it will continue to invest and look out for the way to help, expecting results.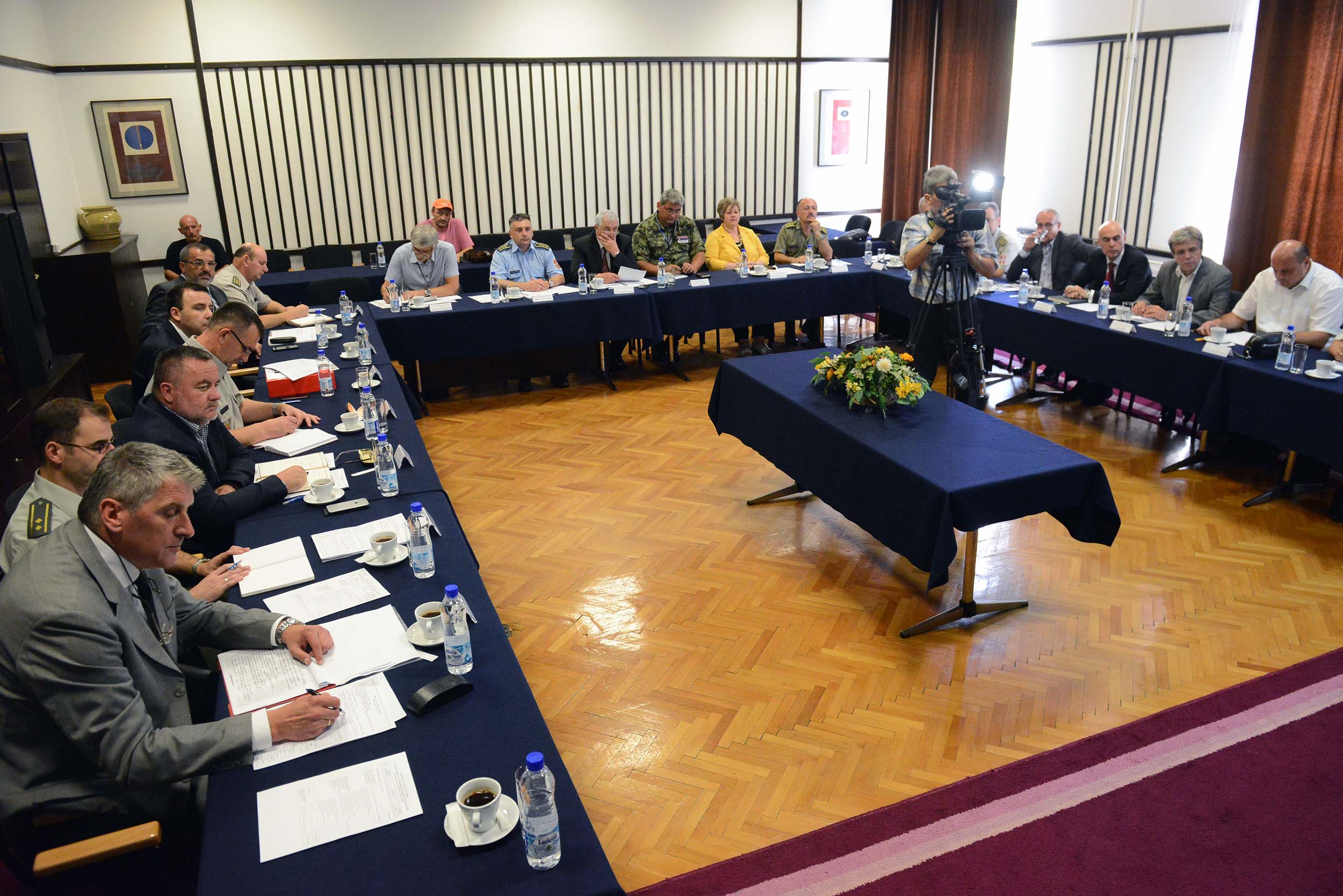 - We do not think that anyone else should become the owner of the Serbian Defence Industry, but we are certainly trying to attract both capital and knowledge, the Minister of Defence said and ended with the words - you are our chance just as you are our pride and we will succeed only if we understand each other.

Acting Assistant Minister Nenad Miloradović presented the status of the Serbian Defence Industry and its current results, pointing out that, at this moment, there are realised contracts worth USD 136.6 million, which is 19.3% more than in the first six months of last year, and that the amount refers to 39.6% of the total realization plan for 2017.

- After full execution of investments of the Republic of Serbia and own investments of companies, the growth of annual sales from the current USD 280 million to 500 million is expected, Miloradović said, adding that with further implementation of the investment cycle in the period 2018-2020 it is expected that the annual sales increase to about USD 780 million.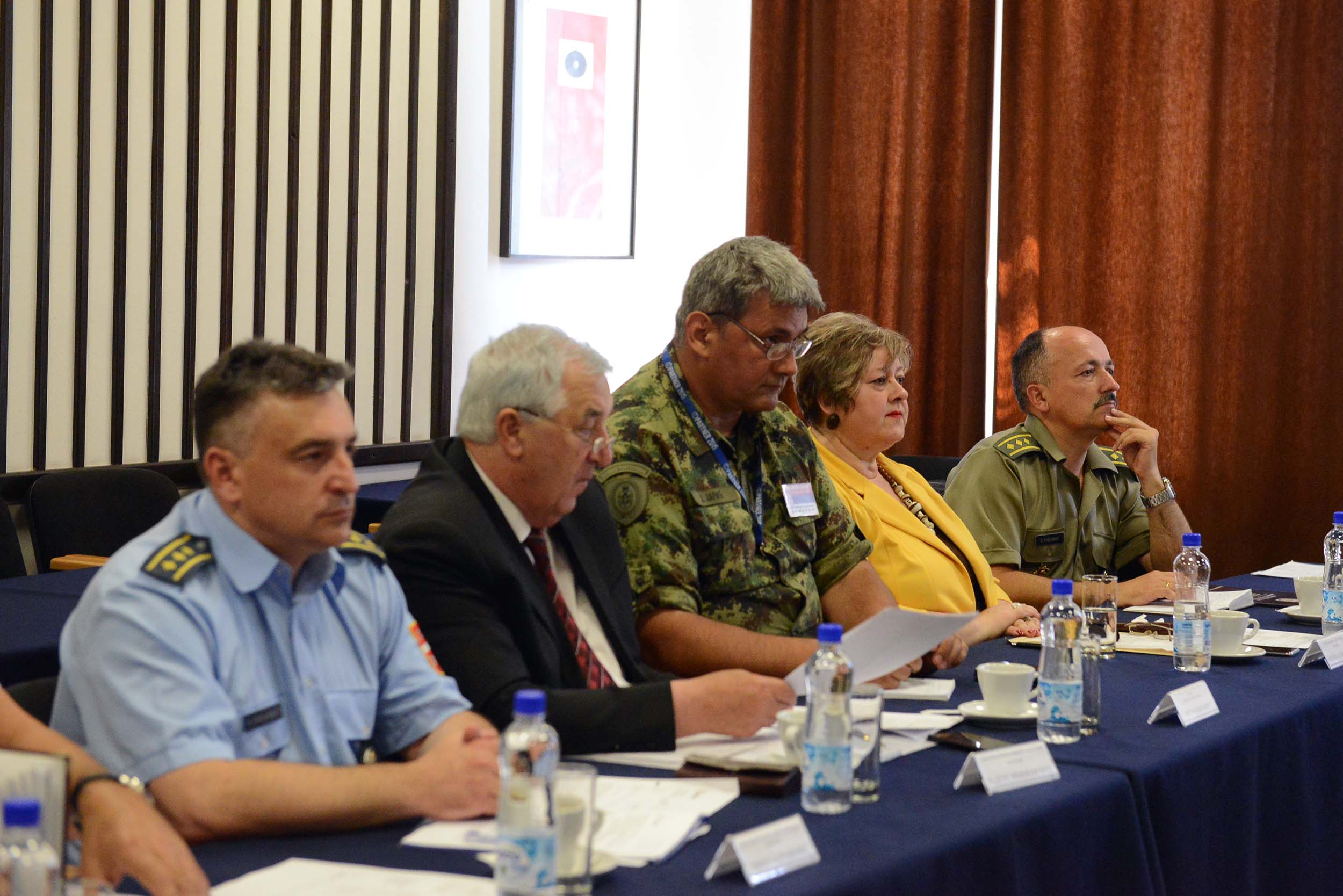 After the presentation, the directors and representatives of the Supervisory Boards of the Defence Industry companies presented the current situation in their factories and development plans.

According to the Government's decision a total of around EUR 49.9 million of investments were allocated to the modernisation and improvement of the production and repair capacities of the Serbian Defence Industry.