Title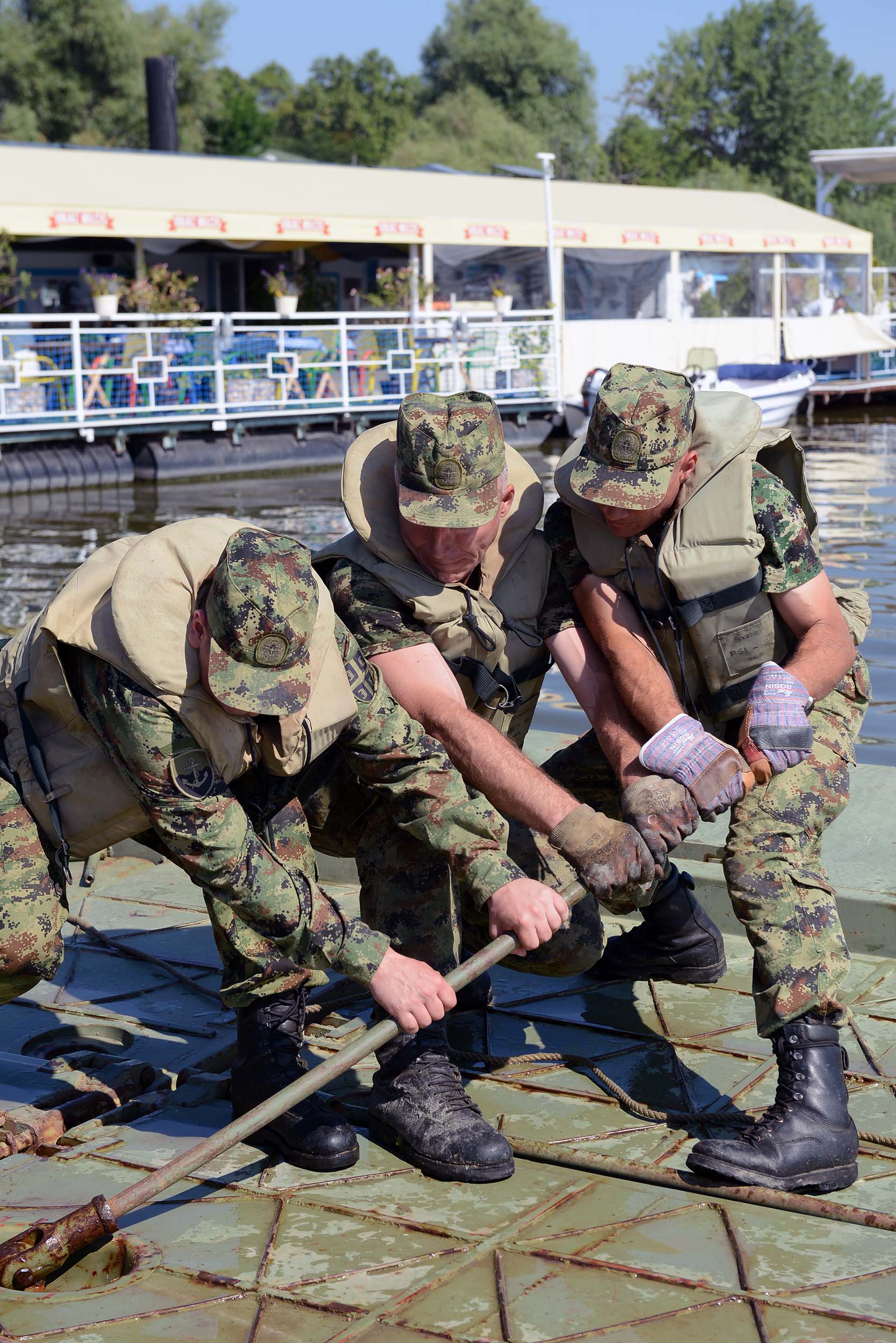 Members of the Serbian Armed Forces engaged in assembling a pontoon bridge over the Danube River, to the Lido beach in Zemun, are nearing the end of work today. As of tomorrow, the 20th June, until 1st September, pedestrians and light vehicles up to 20 tons will be able to cross the approximately 365 meters long 20-ton pontoon bridge, connecting the Great War Island with the left bank of the Danube River.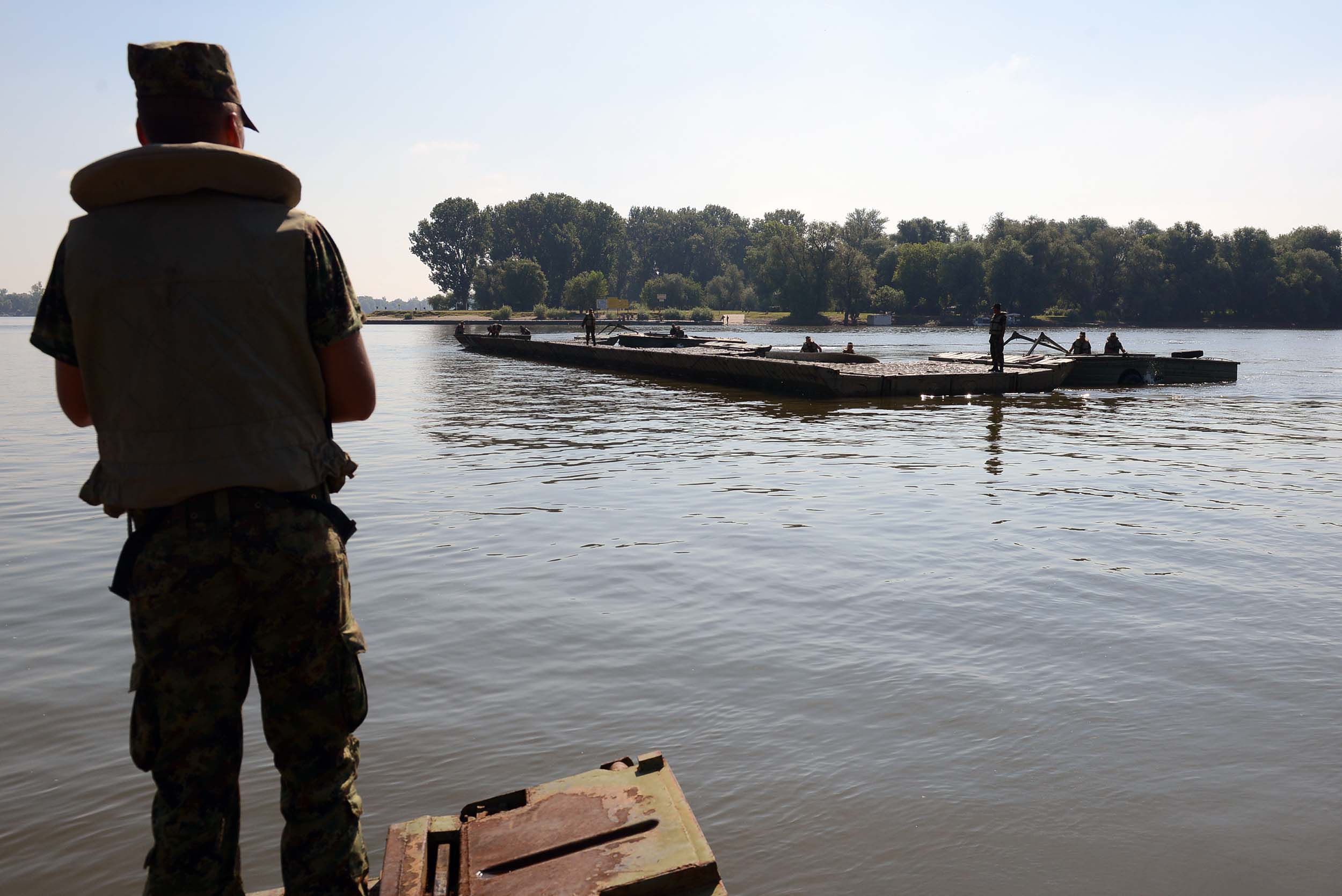 Commander of the 1st Pontoneer Battalion of the River Flotilla, Lieutenant Colonel Sinisa Marinković said that the traditional setting up of the bridge has multiple benefits for citizens and for the military personnel.

- Members of the 1st Pontoneer Battalion are working on establishing the bridge crossing point from thethe Zemun Quay to Lido beach so that the citizens could be provided access to and use of the famous Zemun beach. Construction of a bridge is a very demanding job that is often performed at high temperatures, but it is useful both for us and for the citizens. By that we are testing our abilities and competence, and citizens obtain safe passage to the beach, Lieutenant Colonel Marinković said.