Training of Reserve of the Second Pontooneer Battalion of the River Flotilla
These days, on Danube, the members of reserve of the Second Pontooneer Battalion of the River Flotilla are learning new and revising and practicing pontooneer skills gained during their earlier military service.


The training is being conducted for specific tasks so that pontoon bridges crews, drivers-crew of pontoon bridges, tug boat and out-of-boat engines crews, as well as their superiors have their hands full.

Since this force has been called up for the first time for the military exercise, the generic and specialist content of individual training are being covered, which will be followed by collective training and training by groups and platoons, after which a platoon exercise will ensue, all of this being on the water which is the natural environment of the ponooneers.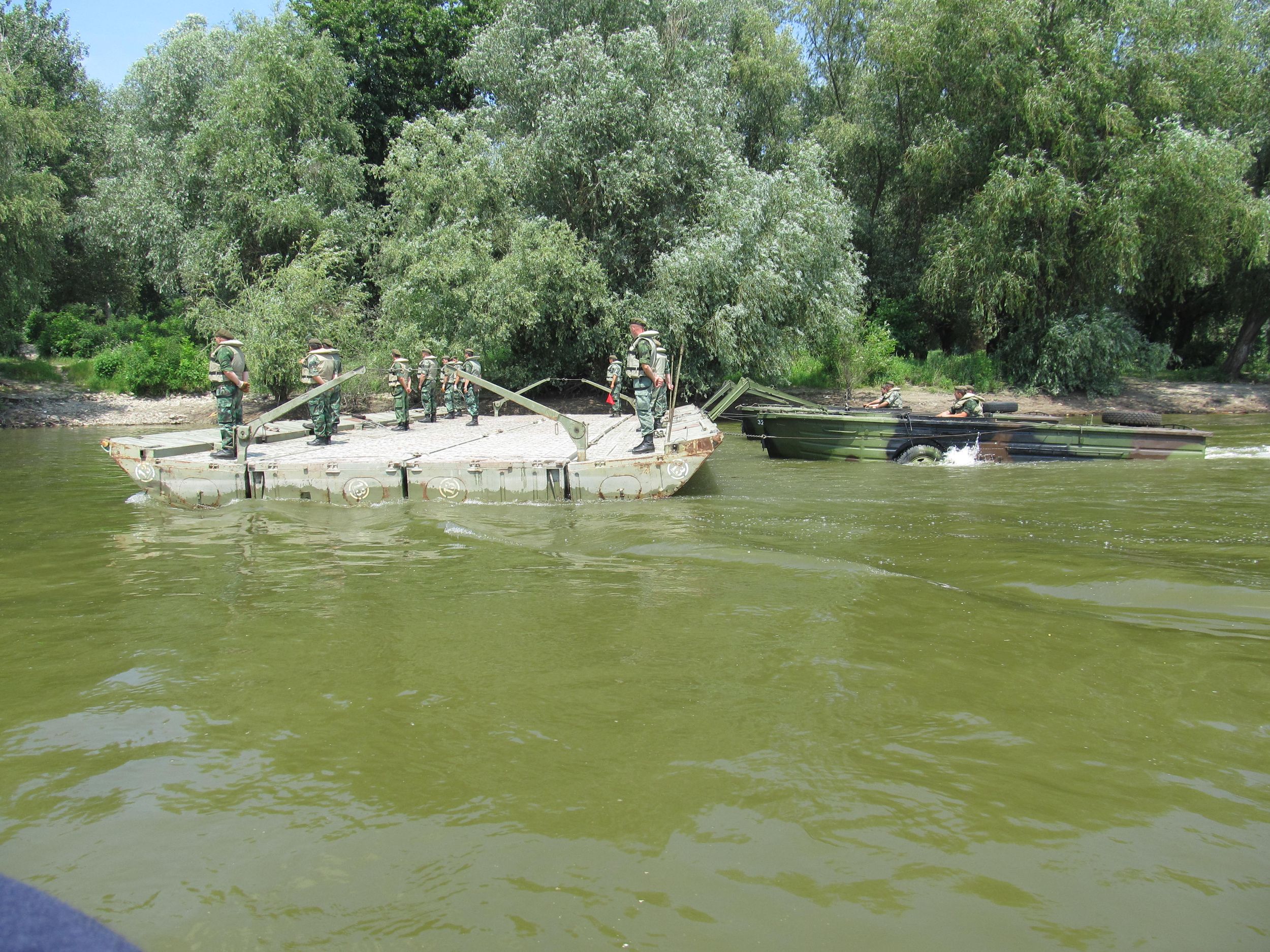 Boško Lalić and Milisav Botorić from Vrbas, Tibor Nađidbi from Bačko Gradište, Damir Ljubović from Zrenjanin and others are satisfied with the reception in the unit, the relation of the superiors towards them and particularly with the quality of training.

They point out how that reminded them of the old soldiers' days, and that they gained new acquaintances and friends, and they recommend that everybody should try such military training.

-We say this without any false modesty, and no matter how much one works, it feels good to have this short leave from our everyday lives.

Citizens of Novi Sad remember quite well this pontooneer unit which with its active and reserve members connected the Bačka and Srem parts of the town during NATO bombardment in 1999, even when sirens were sounded and under air bombs. This unit is also remembered by the citizens of Obrenovac and Lučani during disastrous floods three years ago. This is the fact that also makes proud the now members of its reserve.