The Programme for Bilateral Military Cooperation with the Netherlands Was Signed
The Programme for bilateral military cooperation between the Ministry of Defence of the Republic of Serbia and the Ministry of the Kingdom of Netherlands for the year 2017 was signed in Belgrade by the Head of Department for International Military Cooperation, Navy Captain Milan Konjikovac and Defence Attaché of the Kingdom of Netherlands in Vienna, accredited to the Republic of Serbia, Lieutenant Colonel Theo Plijner.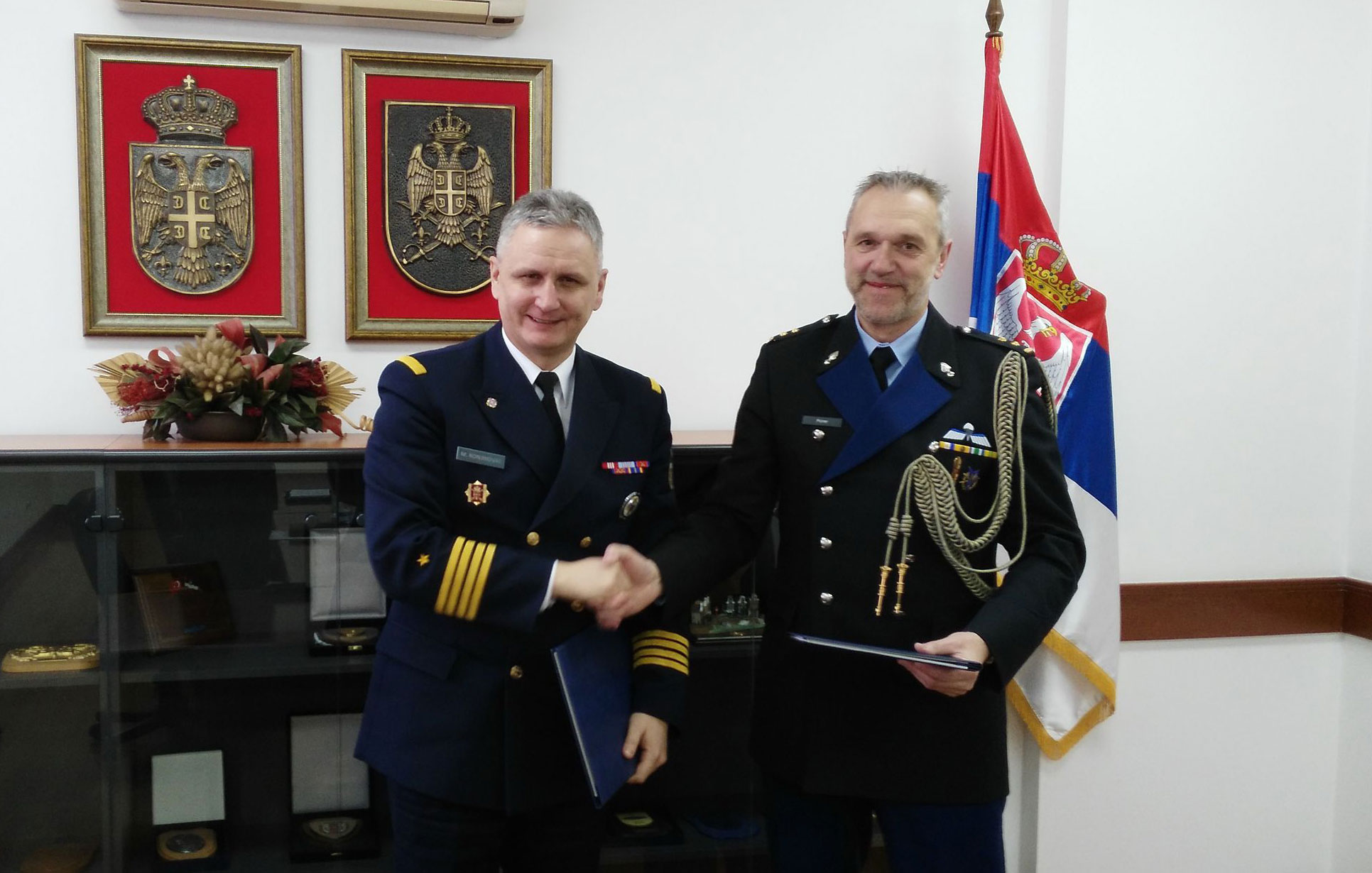 Navy Captain Konjikovac pointed out that the cooperation of the two ministries is at a stable level, and that, in the past period, the Kingdom of Netherlands had significantly contributed to defence system reform and accession of the Republic of Serbia to the European integration. He particularly highlighted the support to development of NCO corps of the Serbian Armed Forces and participation of the members of Ministry of Defence and Serbian Armed Forces in courses on the subject of military law and civilian-to-military cooperation.

Lieutenant Colonel Plijner communicated the orientation of the Ministry of Defence of the Kingdom of Netherlands to continue the defence cooperation with the Republic of Serbia, and the willingness to provide support and cooperate on new projects in the areas of common interest. He emphasised that the area of military medicine offers the greatest opportunities for enhancement in the forthcoming period.

The both sides established that it was necessary to make additional efforts to conduct high level meetings, in order to raise the bilateral military cooperation to a higher level.