Memorandum of Understanding on cooperation with the Airbus Grоup signed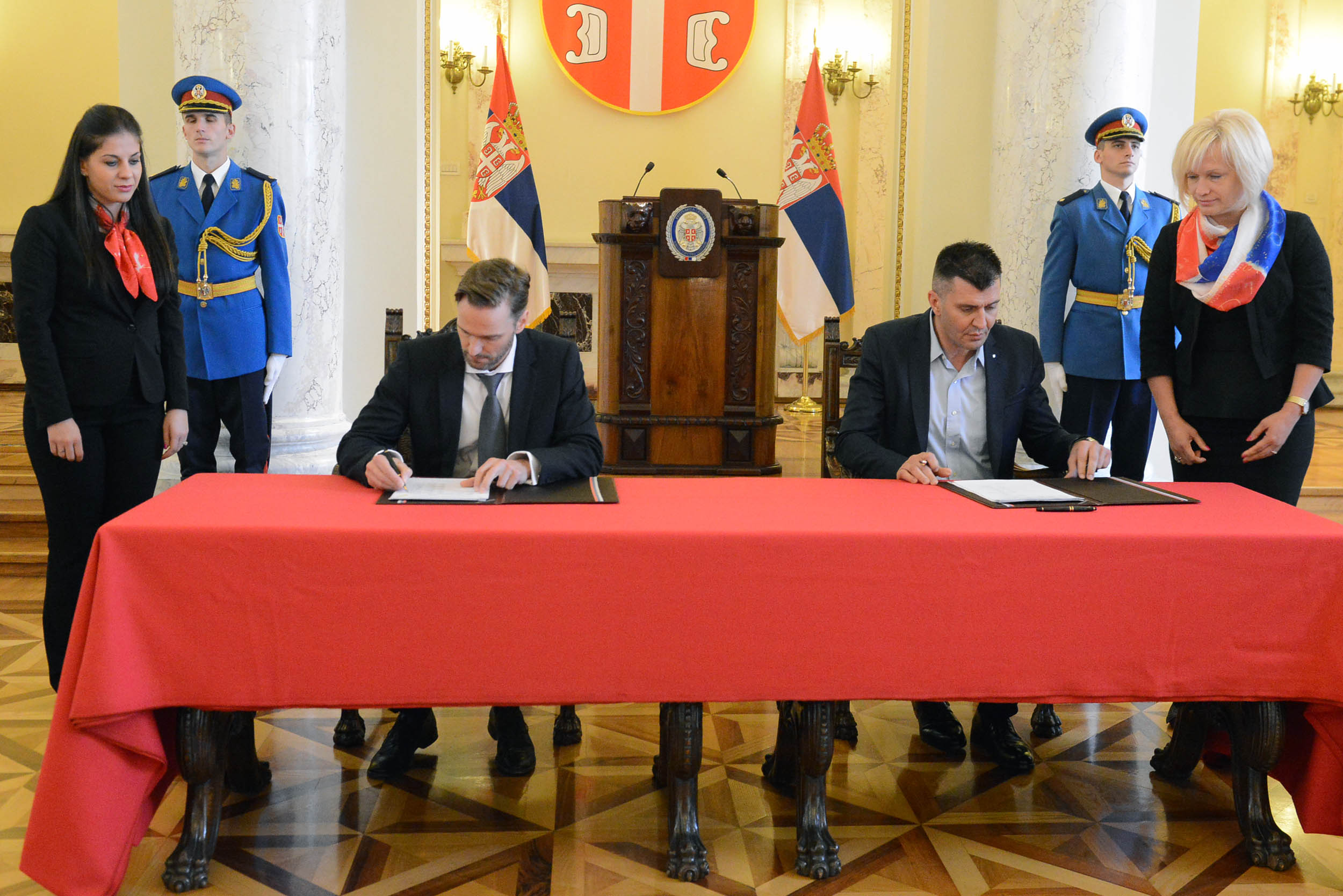 Defence Minister Zoran Djordjevic and a representative of the Airbus Group, Marko Miklis signed a High Level Memorandum of Understanding between the Government of the Republic of Serbia and Airbus Group.

The Memorandum of Understanding represents an agreed statement of joint intentions for establishing future cooperation in the field of equipping the Air Force and Air Defence of the Serbian Armed Forces and improving the capacity of the Serbian aviation industry.

Apart from the representatives of the Ministry of Defence and the Serbian Armed Forces, and the Airbus Group, the signing ceremony was also attended by representatives of the ministries of economy and finance, as well as the ambassadors of France, Germany and Spain.