Development of cooperation with Tunisia
The Defence Minister Zoran Djordjevic met in Tunisia with the Defence Minister Farhat Horchani. The Ministers signed the Agreement on defence cooperation.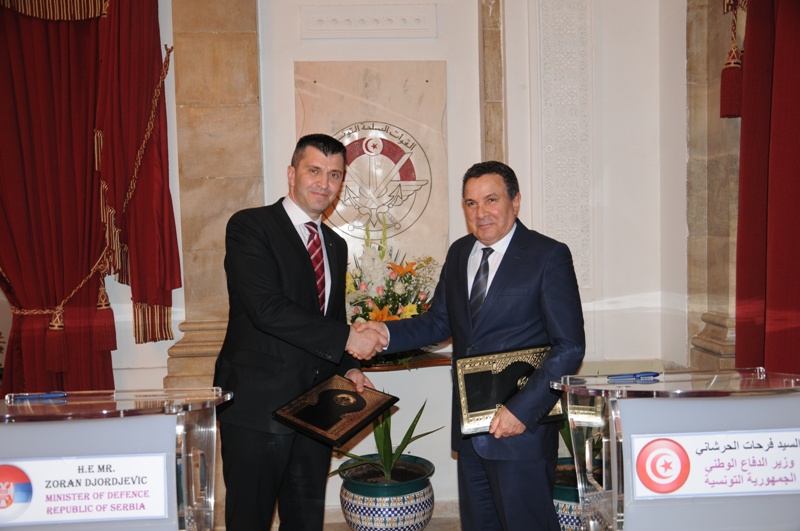 Two Ministers talked about possibilities of further development of bilateral military cooperation and ascertained the real potential for its enhancement in the field of defence industry, military-scientific and technical collaboration, education and training, military health care, as well as history and museology.

Having in mind constantly good and friendly relations between two countries, Mr. Djordjevic and Horchani agreed that the Agreement on defence cooperation would only be a legal framework for further development of cooperation in all fields of mutual interest. For that purpose, the establishment of the Mixed Military Committee is planned according to the mentioned Agreement. Mr. Djordjevic emphasized the readiness to present to partner countries the potential of Serbia for cooperation in the field of defence technology and for work on joint projects of research, development and production. He stressed the importance of the improvement of capacities of the Serbian Defence Industry, which have been recognized as one of the key factors for further enhancement of the future relations between two countries.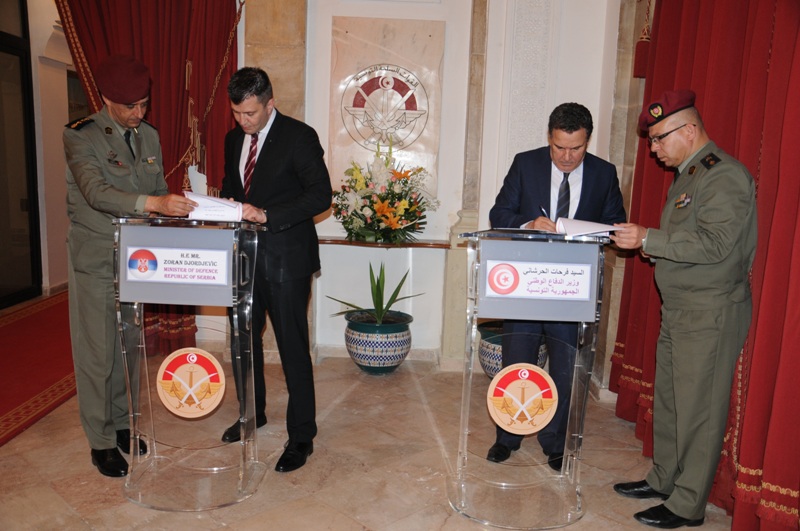 Mr. Djordjevic highlighted the endeavour of Serbia to collaborate equally with all countries in the world committed to peaceful policy and respect of the international law. In accordance with this, the Ministry of Defence continues with the balanced defence policy, constantly working on the enhancement and further development of relations with all countries and international organizations in compliance with the specified national interests.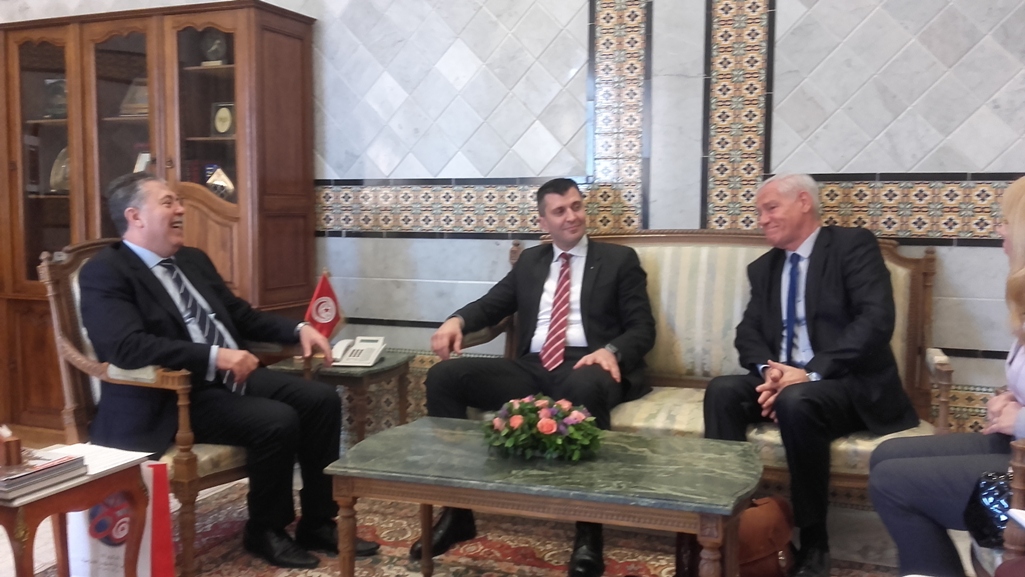 The Defence Minister also met with the State Secretary at the Ministry of Foreign Affairs of the Tunisian Republic Sabri Bachtobji. During the talks the mutual readiness for further enhancement of cooperation has been confirmed, especially having in mind that the relations between two countries are traditionally friendly and unburdened by open issues. Minister Djordjevic thanked for the principal support to our legitimate endeavours to preserve the sovereignty and territorial integrity on Kosovo and Metohija and emphasized that Serbia is also the reliable and true friend of Tunisia.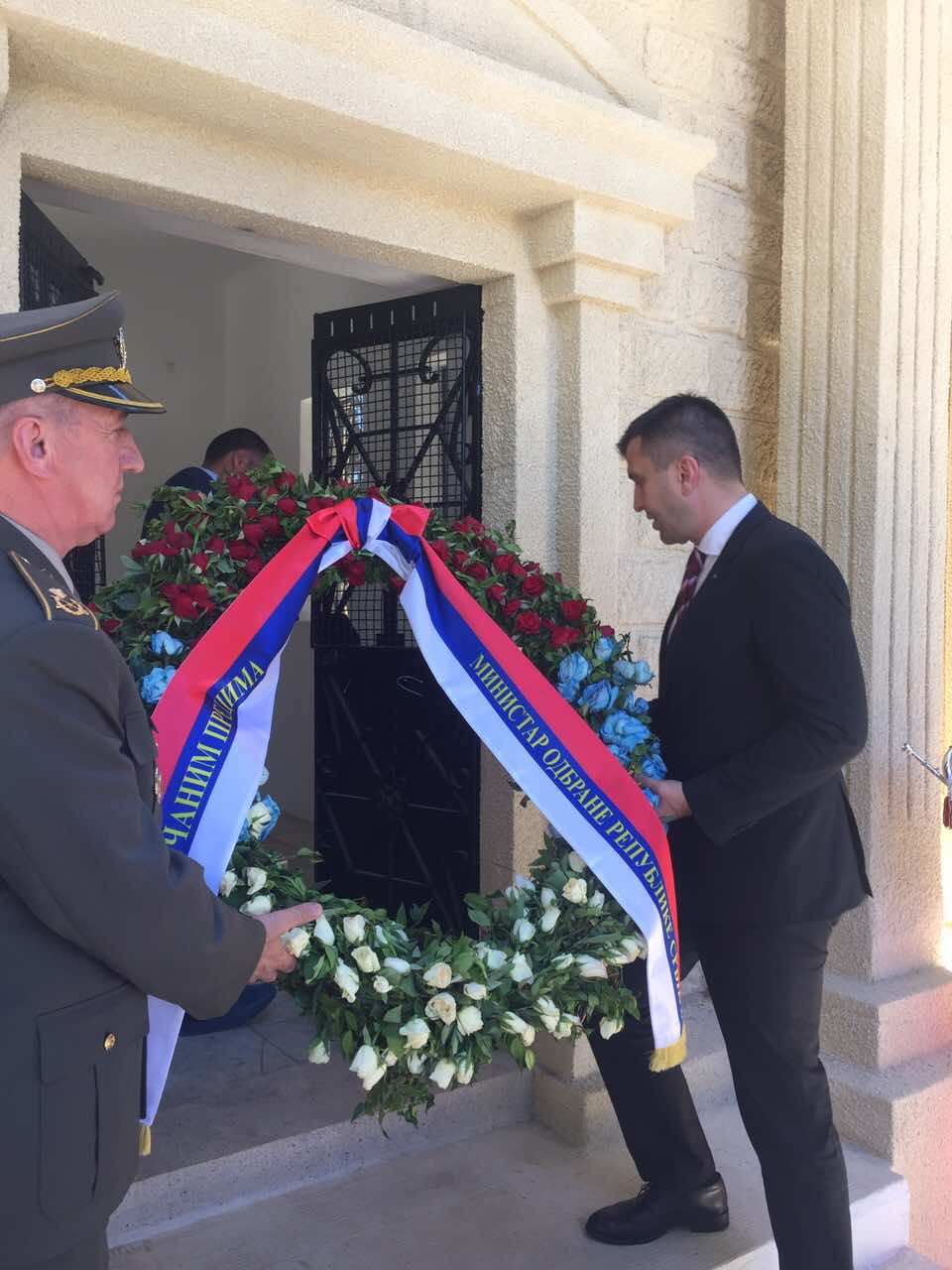 During his visit to Tunisia the Defence Minister Zoran Djordjevic visited the Serbian military cemeteries from WWI in Bizerta and Menzel Bourguiba, laid wreaths and paid his respect to the soldiers who succumbed to injuries after the Albanian Golgotha. On this occasion Mr. Djordjevic said that after years of negligence, owing to the commitment of the Ministry for Labour, Employment, Veteran and Social Affairs, cemeteries and charnel houses were renovated and saved from decay.