The calm worth the effort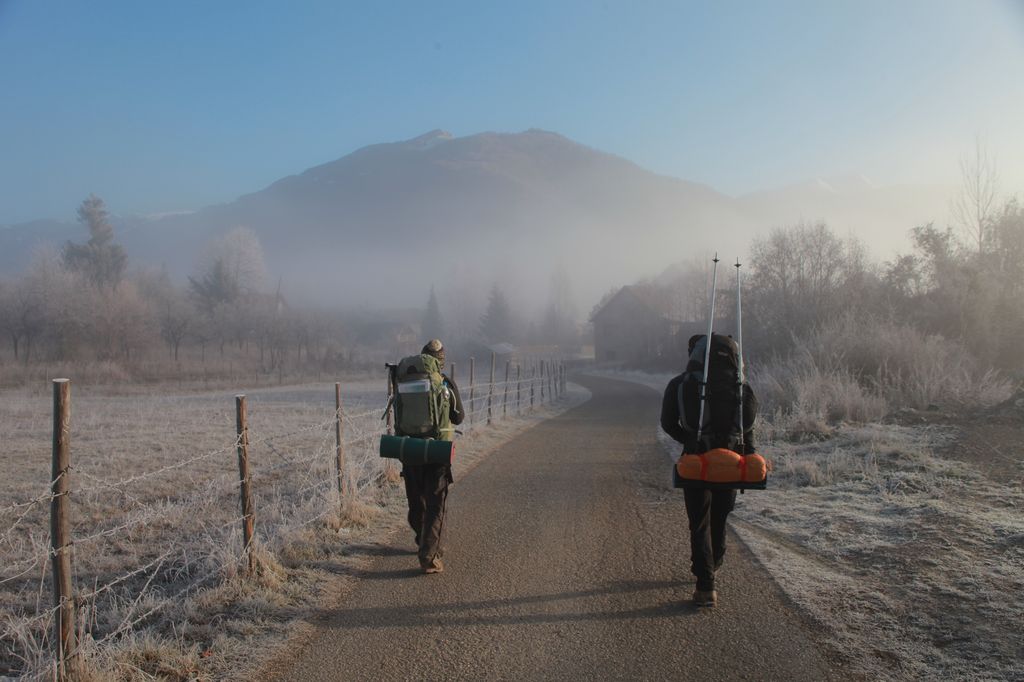 The expedition dedicated to the Albanian Golgotha was successfully completed. A century later everything is different. Modern equipment, food, good weather, paved roads. But the travelled route is the same. Pec to Corfu. Three hundred kilometres, or on foot - seven days of walking. Had the weather conditions been more difficult, it would have taken twice as long.

The idea of the heroic endeavour to honour ancestors arose three years earlier. For the first time in 100 years, Marko Nikolic, Nemanja Neskovic, Nenad Mitrovic and Marko Markovic passed one of the directions of the withdrawal of the Serbian army on foot, in the same period in December without any logistics. Path included Pec (Rugovska klisura) - Cakor – Devojacki krs- Plav - Gusinje - Vrmoša - Selce - Tamara - Hoti - Shkodra - Lezha - Durres – Corfu. On their way back, they visited the Serbian military cemetery in Thessaloniki and climbed to the Kaimakchalan, or "gates of freedom" as our ancestors called it.

They crossed 30 kilometres per day. Tucked in sleeping bags, they spent the nights in tents. It was not possible to set up the tent anytime and anywhere. The terrain is not always flat and not all places are uninhabited. Although a great number of Albanians offered them lodging, the expeditioners refused it every time. Not once did they start a fire for security reasons, and they were also careful with flashlights. They also spent nights at the Visoki Decani Monastery and there were given a "special status" there, although they had not asked anyone for that. Later they found out that they were mentioned in every morning liturgy.

In the mountains, they expected the most challenges - snow, ice, cold, but there was none. As they say, the first sign that winter would not come any time soon were huge and fresh marks of a bear. However, they were not afraid of animals.

The four members of the expedition very quickly crossed the border with Albania. Its inhabitants, as well as Montenegrin, did not hide their interest in where the guys with backpacks were going and why. In unison, for the umpteenth time, Nikolic, Neskovic, Mitrovic and Markovic repeated that the people of Albania were great, that they had had no problem with them, and that they had offered them help for anything needed.

The descent through the heart of Prokletije to the canyon of Tamara was a different experience, because it is the only road which is not paved and the only direction that has remained authentic. From the canyon Tamara starts the asphalt which is for the men was an agony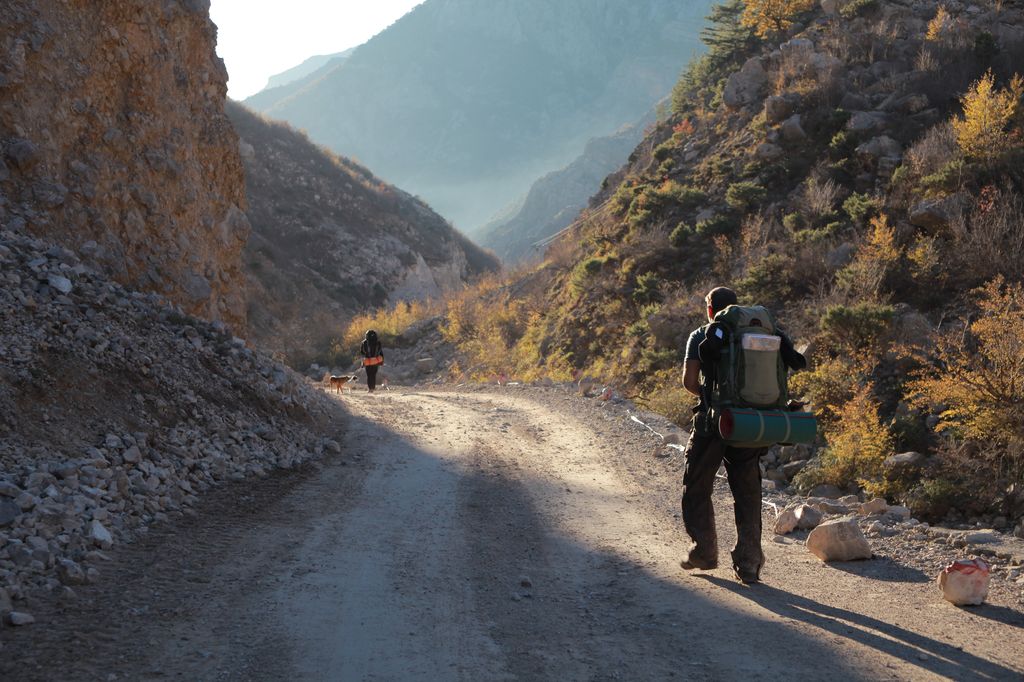 because of blisters. Also, it was not easy to carry 20-25 kilograms on the back for so long, and another challenge of the 21st century turned out to be the moments on roads where Albanians were driving "like crazy".

- We were looking for the path that was supposed to be more in the mountains and away from the asphalt. However, a good deal of it leads through the flat roads - a coastal part of Albania is flat, monotonous and mentally tiring to cross on foot, and it is practically two-thirds of the way - says Mitrovic, captain in the Serbian Armed Forces, who added that in Albania there is "a large buried history, especially about medieval monasteries. "

One of the expeditioners Marko Markovic, the man with the least experience in mountaineering, for whose success the other three say he is "the greatest, because he endured everything" also joined the journey.

- They are professionals, and I still had to make it a little difficult for them, because it might have been too easy otherwise. This way, there is someone who constantly torments, pleads, causes problems, and gives new ideas, wants to light a campfire and rebels, asking "why do we need to cross 30 kilometres a day." With me like this, they were quite tolerant - Markovic said.

In Durres the mainland part of the trip ended. This was followed by transportation to the island of Corfu. For the four of them, the strongest impression was left by a mausoleum on Vido Island. They say that the approach to the ossuary is unworldly and a moment of silence for all the victims is an "other-worldly event." Visiting the Serbian military cemetery in Thessaloniki and conversations with guards Pedja and Uncle Djordje were also unforgettable experience for them. On Zeitenlik they left the flag. According to Nikolic, "there is no better place for that, because therein lie some 8,000 Serbs."

In return they went to conquer Kaimakchalan - "the highlight of their Golgotha" - 54 kilometres per day, 2,000 meters of ascent and descent, 13.5 hours of walking.


- Crossing the Kaimakchalan did not take place in 1915, but it means "our resurrection." Our hike lasted for a long time, it was exhausting, but it was worth it. We wanted to experience at least a little snow, snowstorm and conditions of a century ago, but the weather was beautiful. More than once, Pedja and Uncle George stressed that Kaimakchalan used to be 2,530 meters high above sea level, but that it was reduced by nine meters due to the breakthrough and shelling our troops - Nikolic says.

Many people inquired about the possibilities to go with the four brave men. This was not possible for many reasons - it was too soon to organize a commercial tour, it would be necessary first of all to check good directions and find out who goes with what intentions.

- We need to abandon cheap patriotism and folklore and to realize that we do not need sajkacas, banners and the like at all. We need to display the enterprise in a dignified manner, in order for it not to turn into a "parade" – Nikolic says and proposes to everyone to try and do this in their lifetime, because "when you put the pieces of the puzzle together, you will see what these people experienced, and why 240,000 of them never came back."

Sanja ANDJELKOVIC
Recorded by the members of the expedition