Minister of Defence visits SAF GS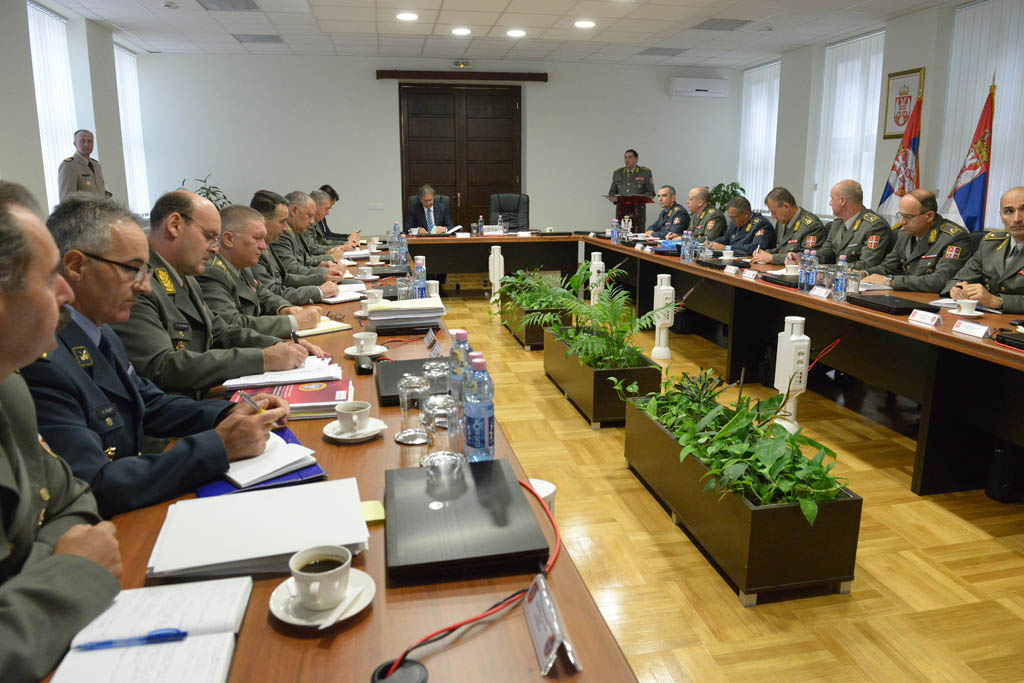 Defense Minister Nebojsa Rodic visited the General Staff of the Serbian Army , which is his first official visit to the institution since he took office. He was welcomed by SAF CHOD Gen Ljubisa Dikovic with members of the College.

General Dikovic informed Minister Rodic of the situation in the army of Serbia and the most important activities that take place in units and commands. The minister presented his vision of their work during the upcoming term , and pointed to the strategic steps ahead to the most responsible officers in the army.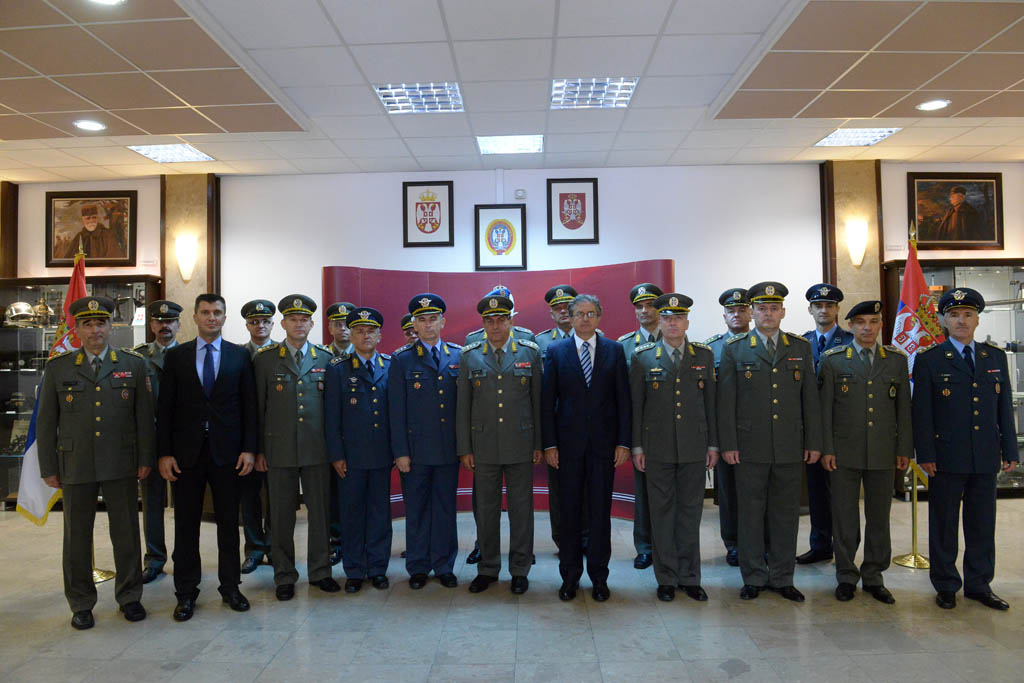 "We have serious and great tasks ahead of us. The development plan will need to be designed to be efficient and realistic, to design policy options for the development of the SAF and receive more support from the Government and Parliament of the Republic of Serbia . We will do absolutely everything to formulate and achieve the foreseeable future of SAF, so as to position our military that it continues to be a respectable factor and an insurmountable obstacle to anyone who would try to undermine our freedom , while still cherishing those achievements that have marked this region for centuries" - said Minister Rodic.

During his visit to the General Staff Minister of Defence was presented the work of the Simulation Training Center.

The newly appointed minister of the Serbian government in charge of the department of defense said in the end that the his impressions from GS were exceptional..