Meeting of the Minister of Defence and Ambassador of China


Today, Minister of Defence Aleksandar Vulin met the Ambassador of the People's Republic of China in Belgrade, Mister Li Manchang.


During the talks, the minister of defence expressed his gratitude for the principled position and unquestioned support of China to the Republic of Serbia regarding the issue of Kosovo and Metohija in the Security Council of the United Nations and stressed that Serbia pursues independent and autonomous foreign policy with full dedication to military neutrality.

Vulin and Manchang pointed out that personal relations of friendship and mutual respect between the two supreme commanders, President of Serbia, Aleksandar Vučić, and President of China Xi Jinping, gave a great contribution and sped up the cooperation between the ministries of defence of the two countries.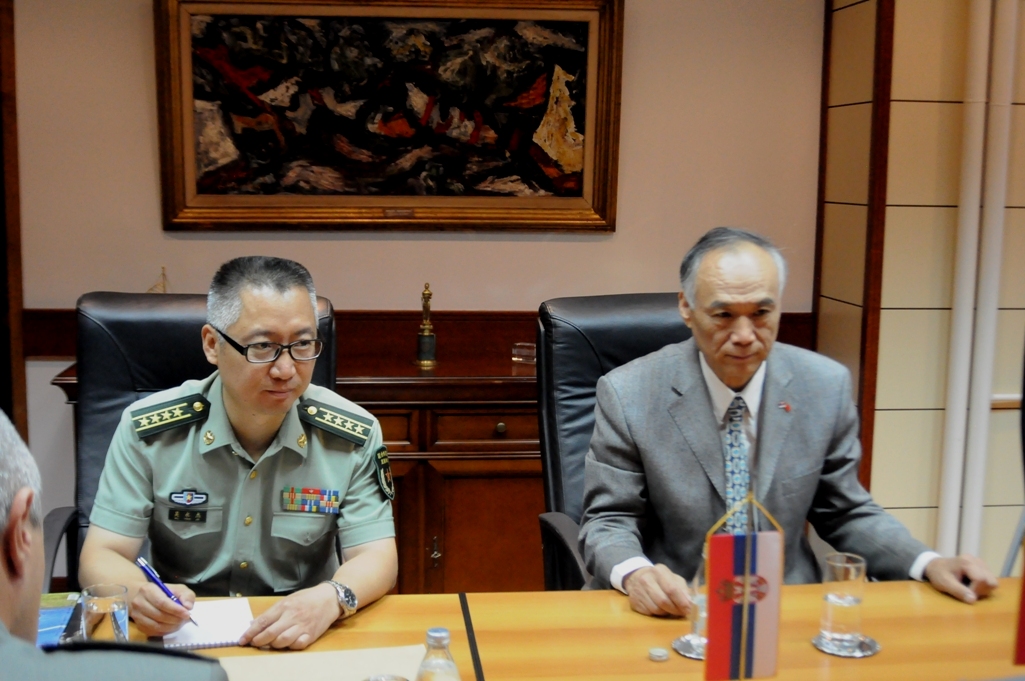 Minister Vulin stressed that the strategic partnership between Serbia and China represented a shiny example of international cooperation, emphasising that China is a strategic partner and one of the most reliable friends of Serbia, and that the Ministry of Defence gave its full contribution to the established excellent level of cooperation and relations of the two friendly countries.

Minister Vulin thanked Ambassador Manchang for the invitation for him to participate in the international security forum which is to take place in October in China. The invitation was officially extended to Minister Vulin by the Minister of National Defence of China Wei Fenghe.