Minister Vulin receives the highest recognition from generals and admirals


Minister of Defence, Aleksandar Vulin, has attended today the ceremonial meeting of the Club of Serbian Generals and Admirals, at the Central Military Club, where he received the Medal of Serbian Generals.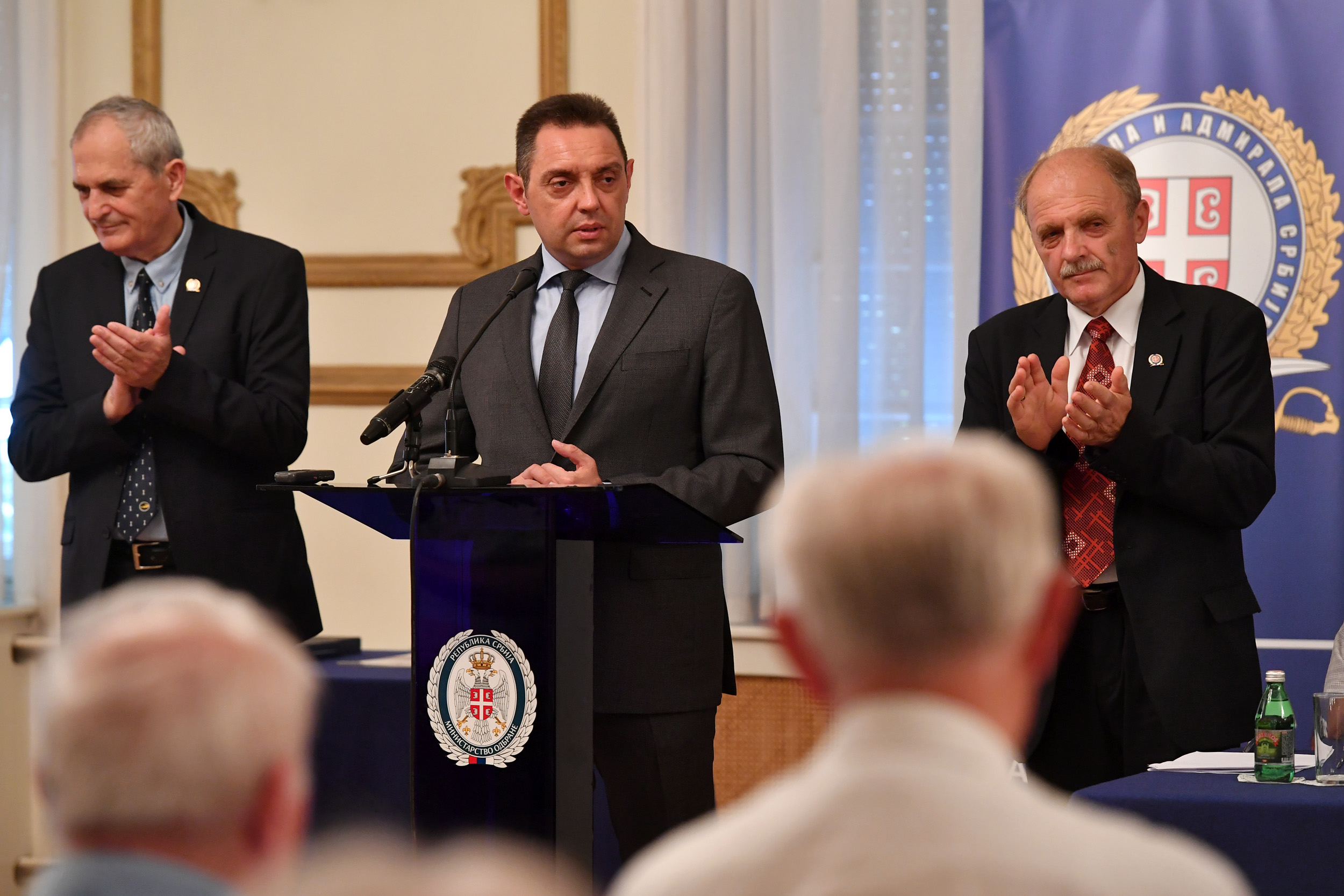 With the words of gratitude, Minister Vulin emphasized that a recognition is worth as much as those who award it, and "when it comes from your hands then it comes from people who created something, who used to create, act and defend", and who are still today, Vulin added, in the ranks for defence of the country because they devoted it to their entire life.

- Recognition comes from people who made our army a name for respect in the most difficult times. Every time I meet you it is with sincere pride and satisfaction, because every time I leave richer in knowledge, experience, what is necessary for this generation and this army, Minister Vulin said receiving the recognition.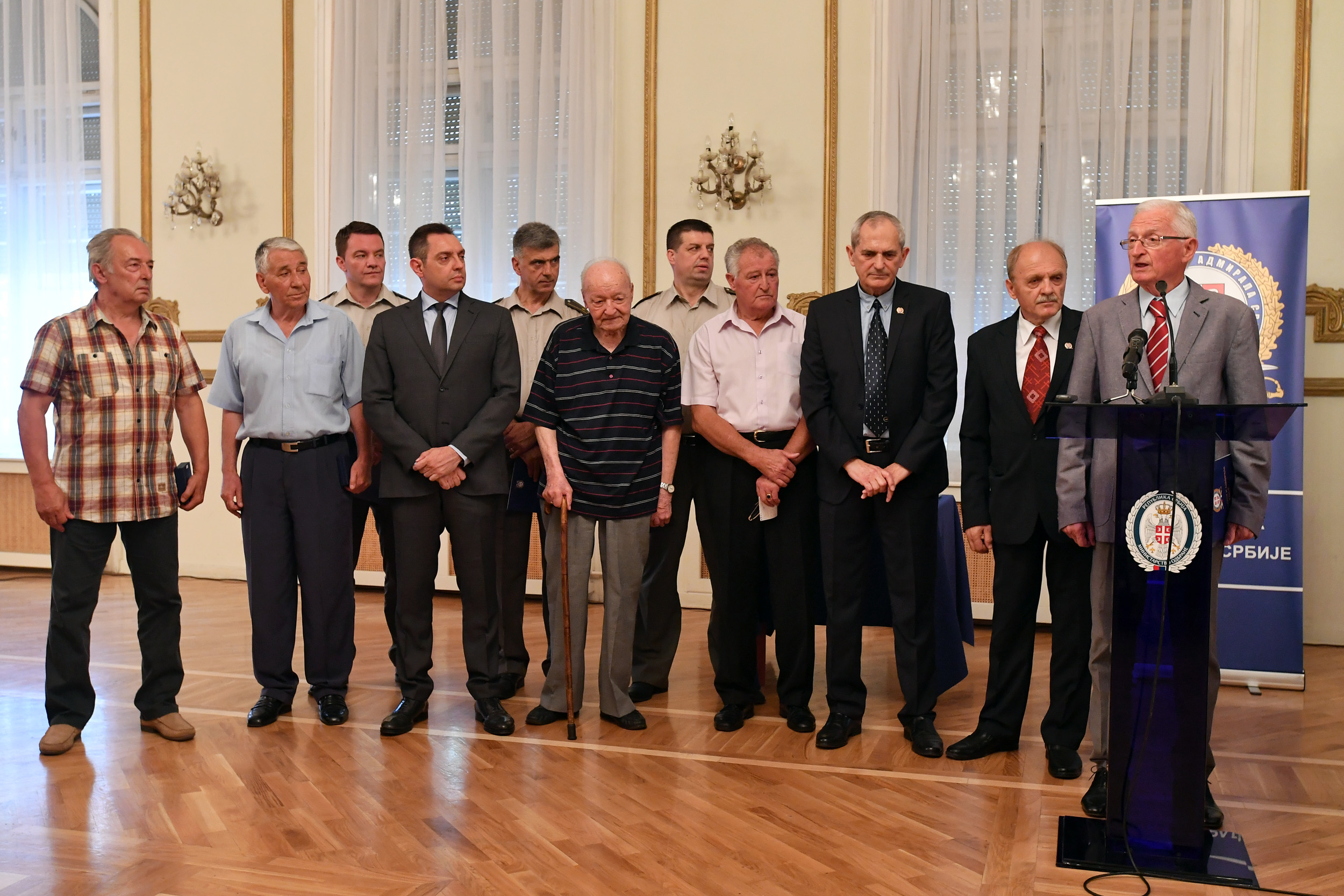 President of the Assembly of the Club, General Milomir Miladinović, pointed out that "the members of the Club are close to the job they used to do". "We are close to our army, because members of our club understand the foundations of military science and the military profession very well," President Miladinović said.

At today's ceremonial session, recognitions were awarded as a token of gratitude for cooperation, and among the winners there were the Director of the Military Printing House, Lieutenant Colonel Đole Kocka and the member of the Public Relations Depoartment, Lieutenant Colonel Veljko Bućković.